Today's work gear. Another Monday beat to the ground, this time in my green Boglioli K-Jacket and some of my favorite summer accessories.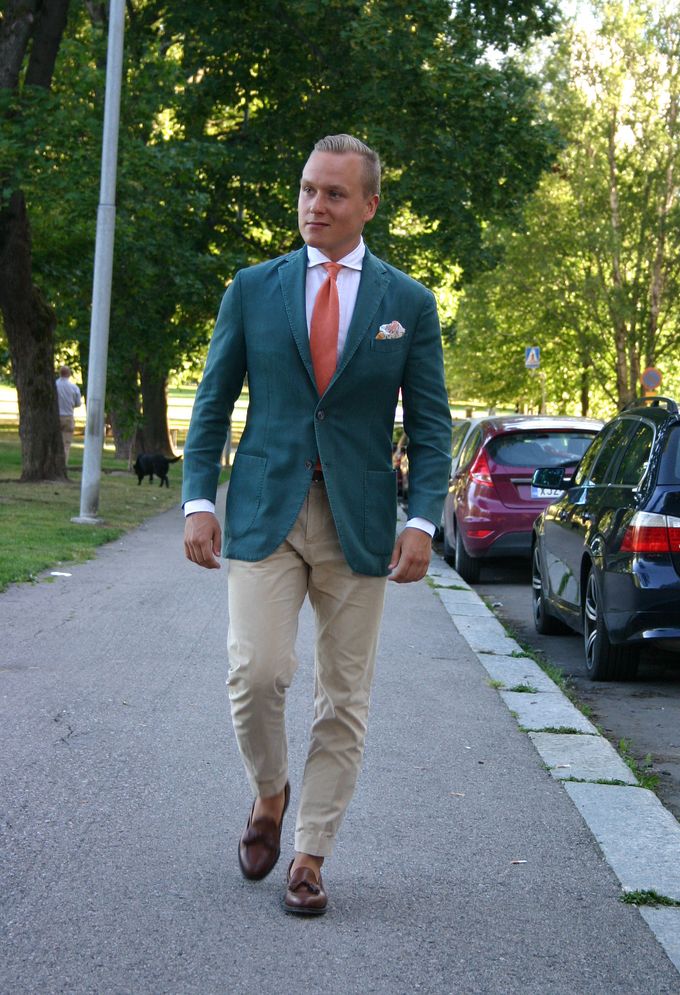 The jacket is aupwe lightweight wool and from Boglioli, shirt from SuitSupply, peach knit tie from Brooks Brothers, cotton silk pocket square from Drake's, bridle leather belt from Equus Leather, trousers from SuitSupply and tassel loafers from Septième Largeur.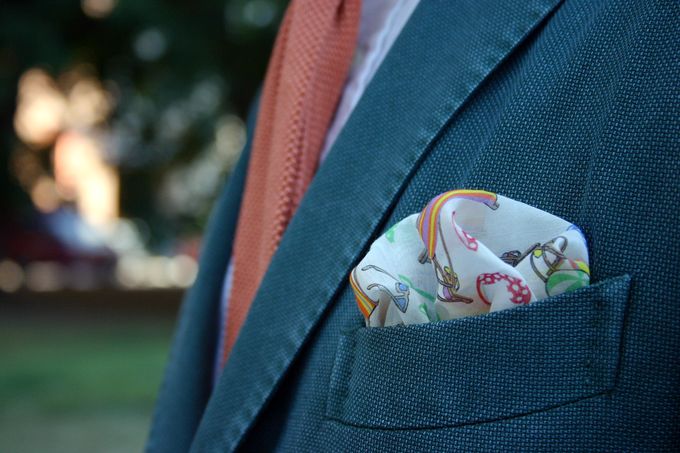 One of my favorite accessory pairs, Drake's beach print pocket square with a peach-colored silk knit tie from Brooks Brothers.