Grey and Green Accessories
From this week's Wednesday if I remember correctly, a slightly more formal sport coat combination from work. The grey Havana jacket from SuitSupply works especially well with ties such as this grenadine garza fine silk tie from E. & G. Cappelli.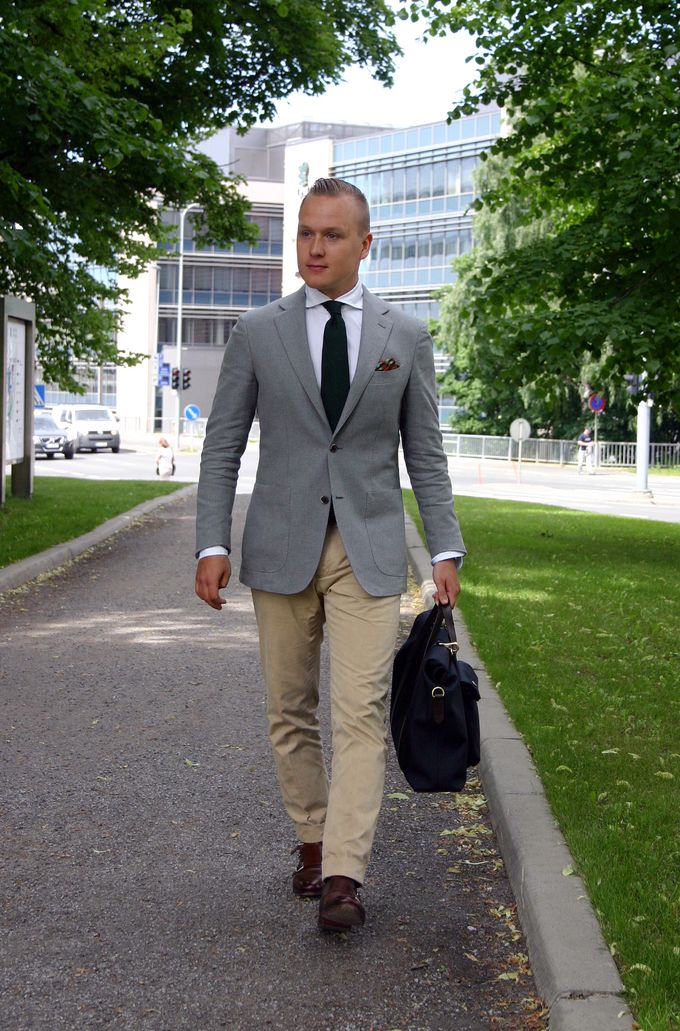 The jacket is grey cotton and from SuitSupply, shirt washed white cotton twill and from SuitSupply, tie dark green grenadine fino silk tie from E. & G. Cappelli, pocket square a brown and green linen square from Berg & Berg, belt from Equus Leather, trousers from SuitSupply, socks dark green cotton from Septième Largeur, shoes from Meermin and briefcase from Mismo.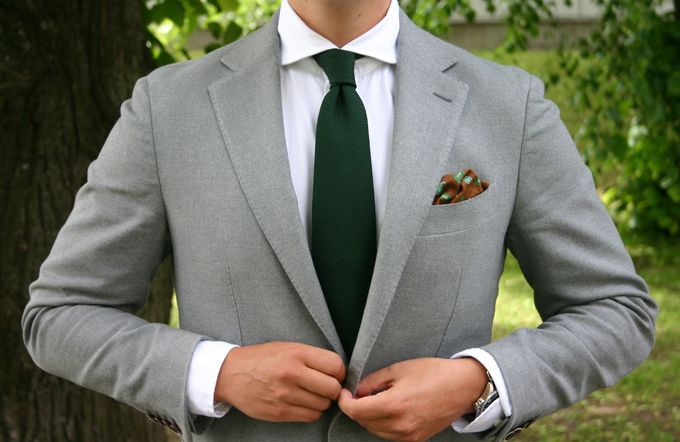 The light-locored and lightweight basket weave cotton make this SuitSupply jacket a good option for even a warmer summer day.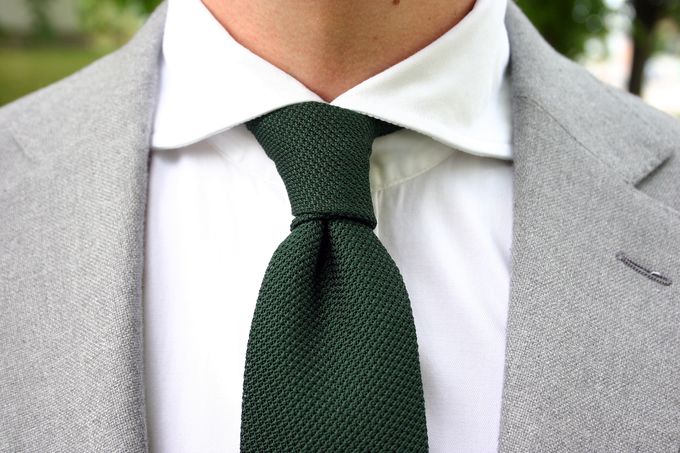 The E.G. Cappelli tie I got as a birthday present from my girlfriend is definitely a keeper, and especially now that I've gotten used to the material ties a beautiful knot. The color is great for around the year use, as it lets you set the tone with other pieces you wear.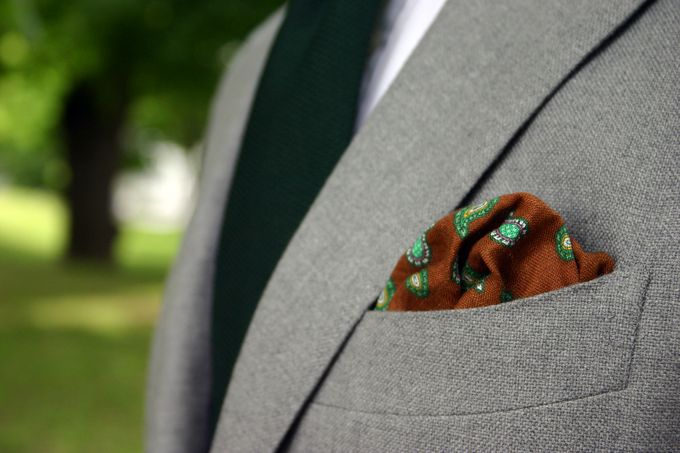 Like in this instance, the colorful brown and green linen paisley print pocket square paired with the tie make it a fresh summer accessory pair.