Navy Cotton Suit as Summer Business Suit
Last Sunday's post was about how a navy cotton suit is your best all around suit for summer. The suit can be worn both in casual and formal settings and the jacket and the trousers are both great when worn separately. Naturally not any navy cotton suit will do it effortlessly, but one with the right features, cut, fit and details will. Now, as the last post was about this same suit in a casual weekend setting, today's post will present it as pictured after a day at work.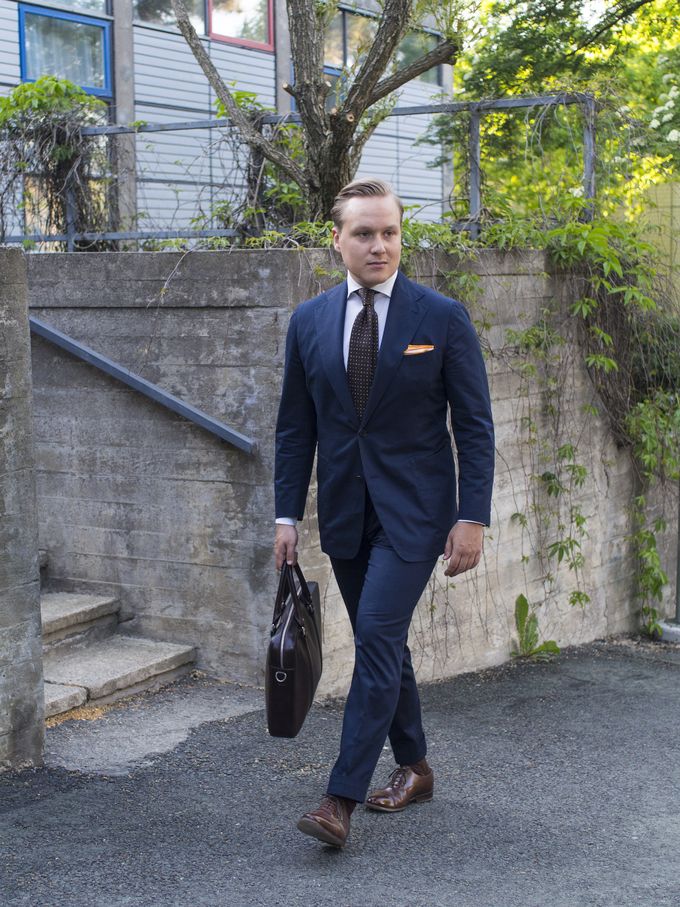 The worn items include a mtm suit from Helsinki's Vaatturiliike Sauma, mtm shirt by Luxire, vintage print tie by Exquisite Trimmings, linen pocket square by Viola Milano, braces by Drake's London, socks by Drake's, shoes by Alfred Sargent and briefcase by Linjer.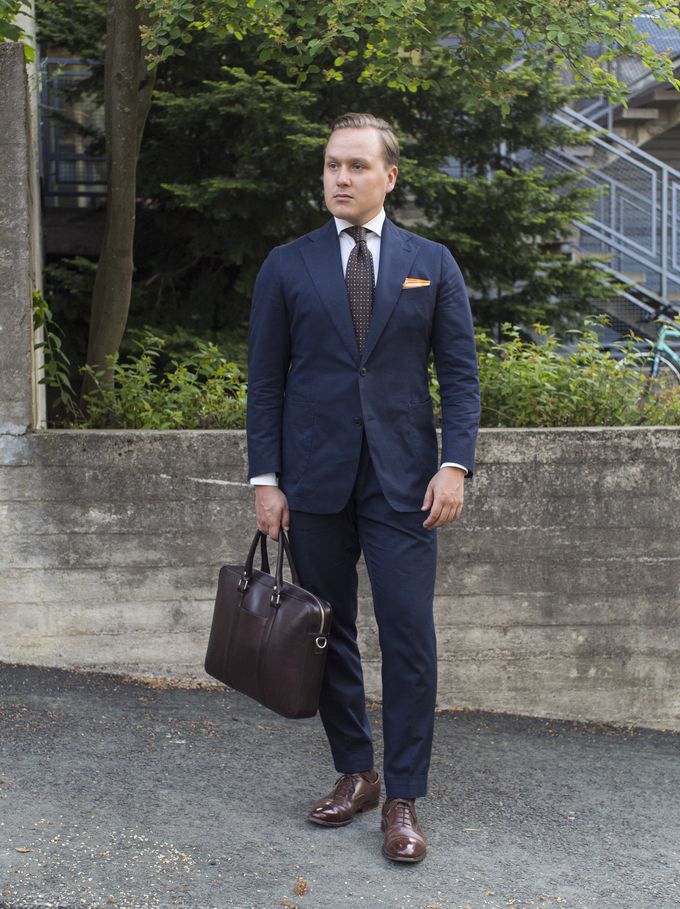 A cotton suit will always drape like a cotton suit which does it give it that casual touch when compared to wool. However, with the right color and fine texture it's still a great seasonal suit for even quite formal occasions.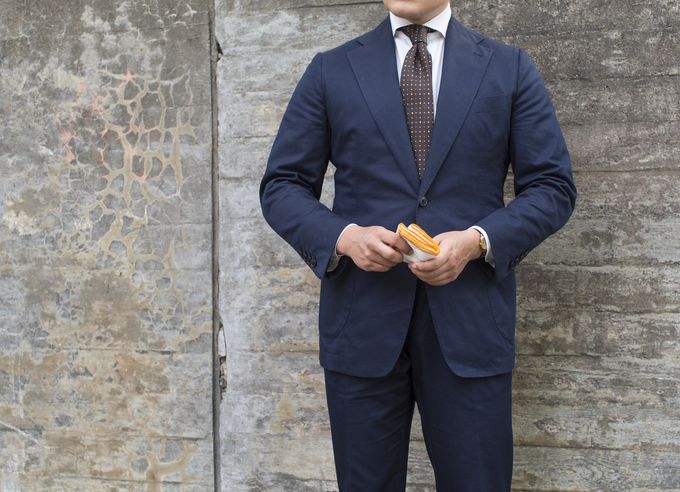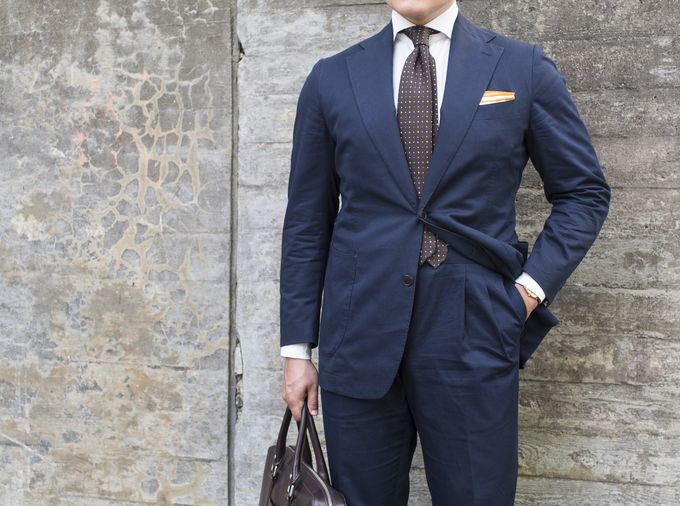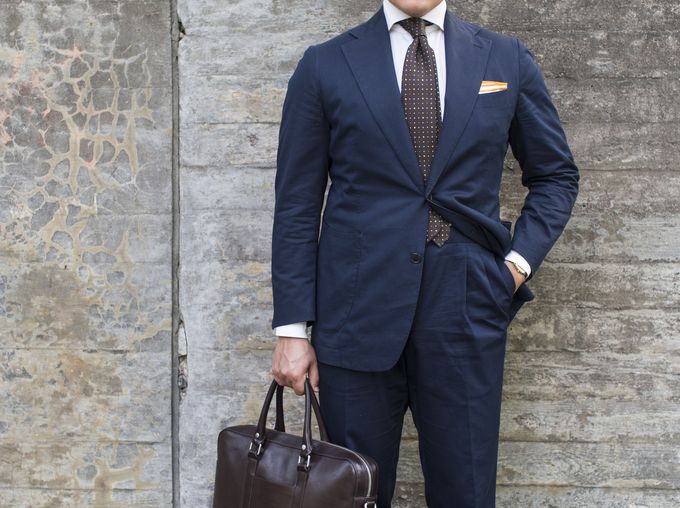 Some navy and brown summer business swag. The tie's small orange dots are further complimented by the orange contrast border pocket square. Due to the dark navy, dark brown leather and the crisp white shirt and (most of the) pocket square the overall outfit still has a fairly serious and professional feel to it.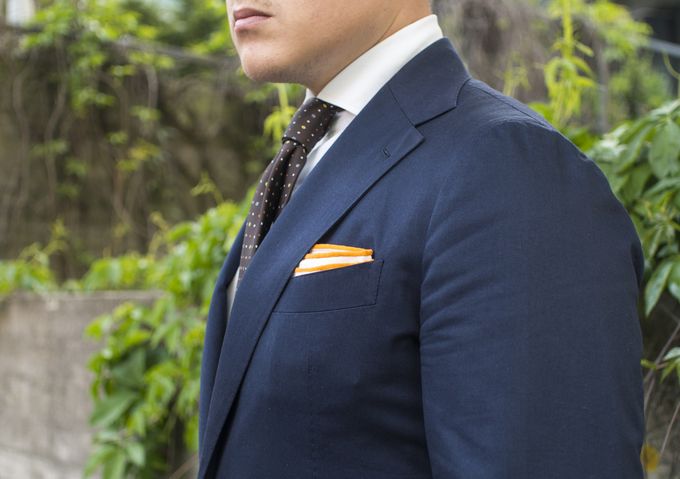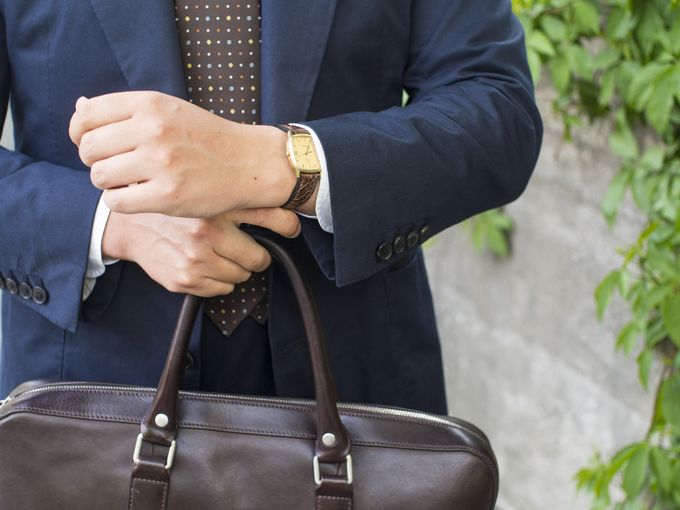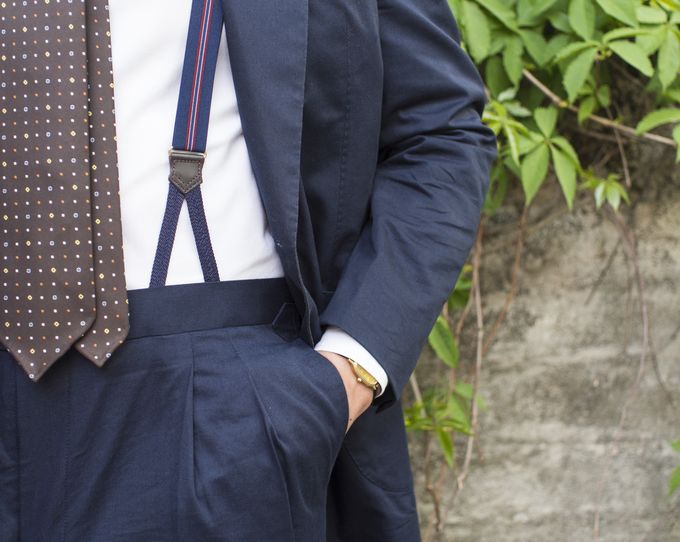 Some details. Loving my 80s Omega in the outfits that I see my personal style has slowly developed into.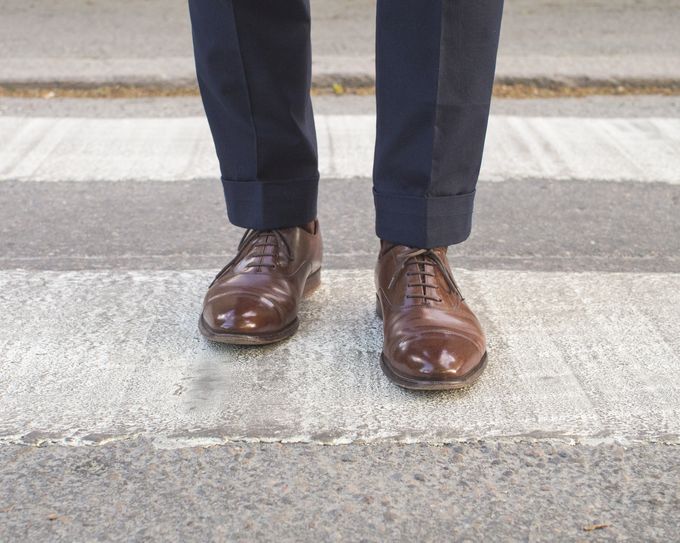 A medium brown Oxford is a good choice for an outfit like this. This is probably my most used pair that actually should have already been re-soled and have its heel rebuilt some time ago. The best  and basically the only cobbler in Helsinki recently shut down, so I've been pondering what to do with the issue for months now. Just noticed the sole has a small hole now, so it's starting to look like I need to send these back to Northampton for the repairs.
In any case, hope you enjoyed another view into the suit type. I'll try publishing another post tomorrow, let's see how busy I'm with work. Enjoy your Saturday, have a beer and a cigar.