Item of the Week: Suede Plain Toe Bluchers
When scrolling through Septième Largeur's summer sale, I stumbled across a model I hadn't seen before. A great looking plain toe blucher (or derby) in suede and in three colors - "milkshake", brown and navy. As I wrote already in February, I was looking for a pair like this earlier but finally I ended up buying my unlined Alden chukkas instead.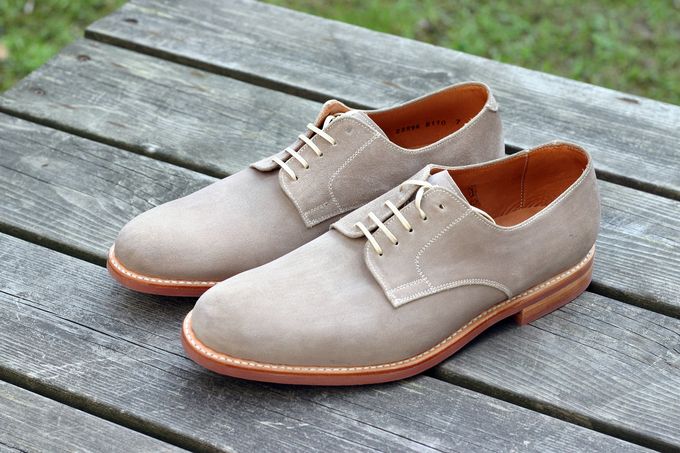 However, now that I saw this pair I thought it had a pretty nice shape, somewhere between Alden's Barrie last and Carmina's Oscar last and as I've long been looking for a very light-colored pair of some casual suede shoes I quickly made up my mind.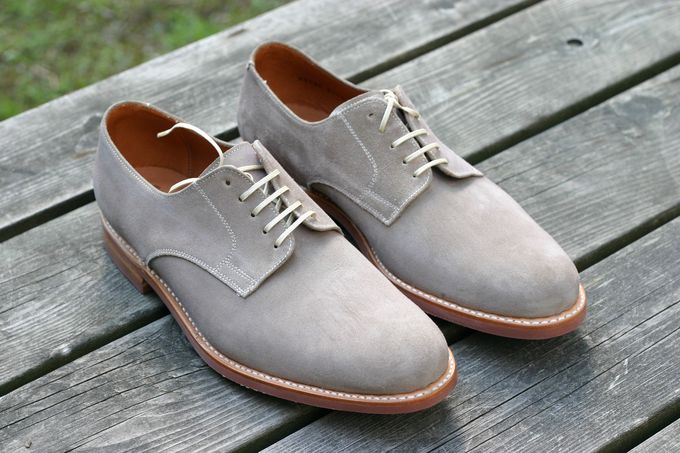 So, now that they've arrived I must say I'm positively surprised. To be honest, I was a bit weary of them being too bulky or too sleek, but they're just about right and the materials look and feel like they should. A big plus also comes from the red Dainite-like soles, my favorite type of shoe sole for this type of a shoe.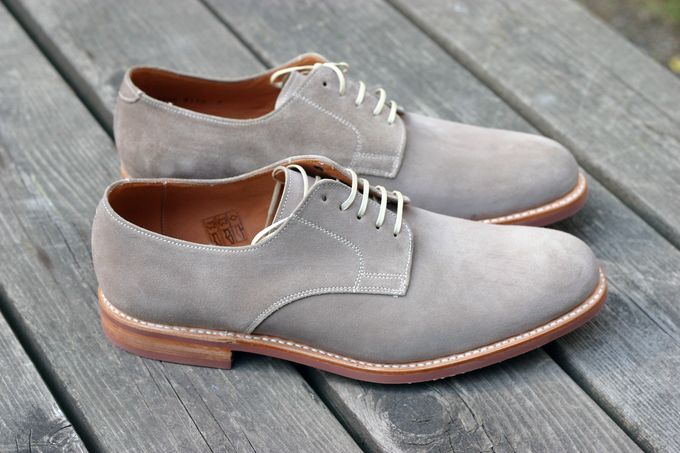 A plain toe blucher like this is an extremely versatile shoe type, and can be worn with a variety of different clothes. As it isn't very dressy, I wouldn't wear it with a tie, even a knit tie, but a casual sport coat look such as this one will work well with this pair. Naturally, these will be perhaps even more at home with simple pieces such as a pair of cotton chinos and a knit on a button-down shirt.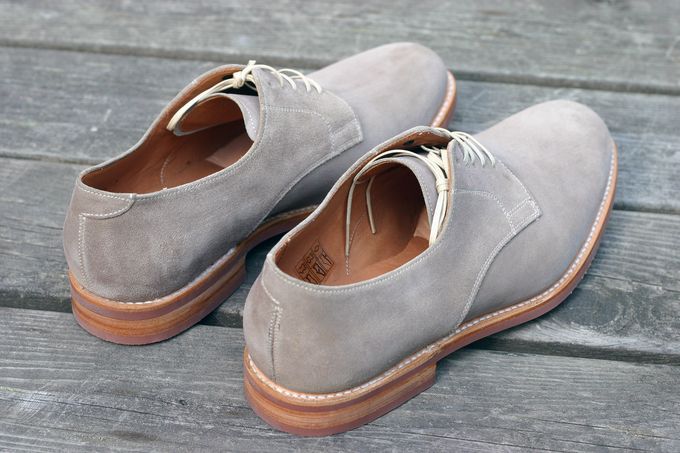 I was able to get some other really great items from the summer sales and will be writing short reviews like this on them in the following weeks. Tomorrow however, we'll have a new casual summer look.