Ivory Linen Jacket and Denim
After the coldest June in decades the weather has finally warmed up to a steady +30 Celcius, and naturally we're enjoying it. This is also the time of the year when you can easily get away with using light-colored pieces. Of course, say, a light beige flannel jacket or ivory moleskin trousers can absolutely kill it during the cold winter season as well, but you know what I mean - light colors and summer go together.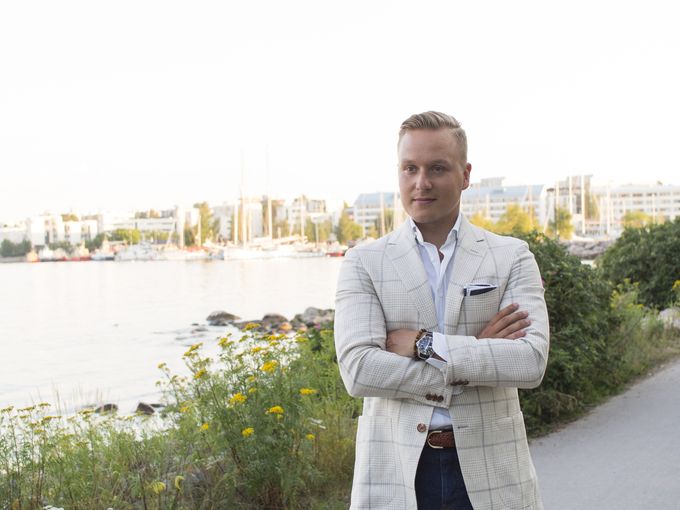 My old ivory summer jacket from Corneliani is perhaps two sizes small nowadays, so I went and picked up this piece from SuitSuitplly earlier this summer. I quite liked the fabric where the grey/brown check gives it a nice casual touch, and there's just the right amount of that quintessential linen texture (too "lineny" isn't cool). This is the kind of jacket that looks equally cool worn casually with denim or formal khaki trousers (think of some neatly pressed 50%cotton/50%linen Incotex trousers and flax suspender). Well worth the small price tag then, even if you weren't too keen about getting another SuitSupply item.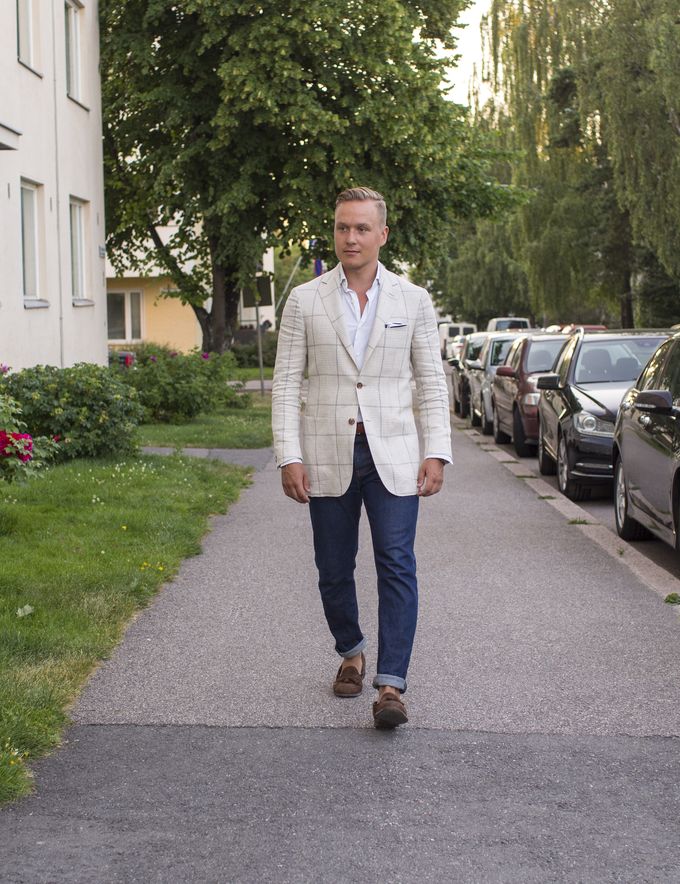 So, the jacket is we've established is from SuitSupply. The rest of the items include a lovely shirt from Sonrisa, contrast edge linen pocket square from Kent Wang, braided leather belt from Berg & Berg, once-washed Norse denim and my Alden suede tassel loafers that mostly see nightlife nowadays. The watch is an Armida A2 500.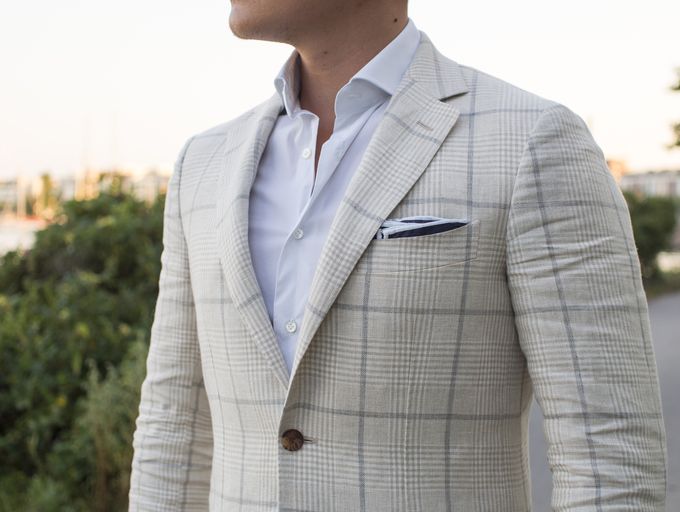 Again, a nice soft roll and the fit is slim but not fashion-like tight. The creases are a good thing as long as you're wearing the jacket in a casual setting.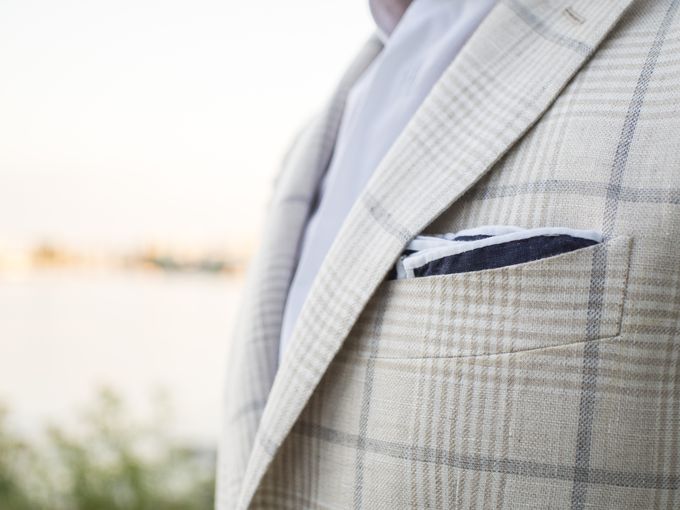 Rough ish fabric textures in the pocket square and the jacket keep things relaxed.
Oh, and this text was written while lying a hammock. Just saying.