Khaki, Navy, Sky Blue and Denim
We've been having pretty nice weather in the last few weeks after all, so it is starting to feel like an extended summer. That said, the mornings are starting to be a bit chilly, so I've opted for a lightweight scarf quite often.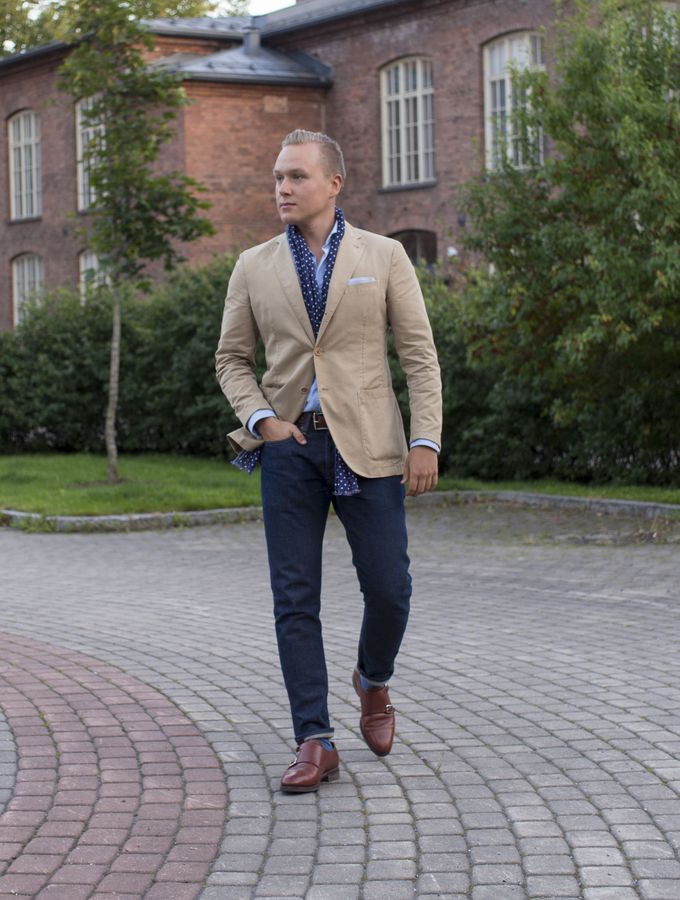 The jacket is from Cantarelli, scarf from SuitSupply, shirt from Trashness, belt from Equus Leather, jeans from Indigofera and grain double monks from Meermin.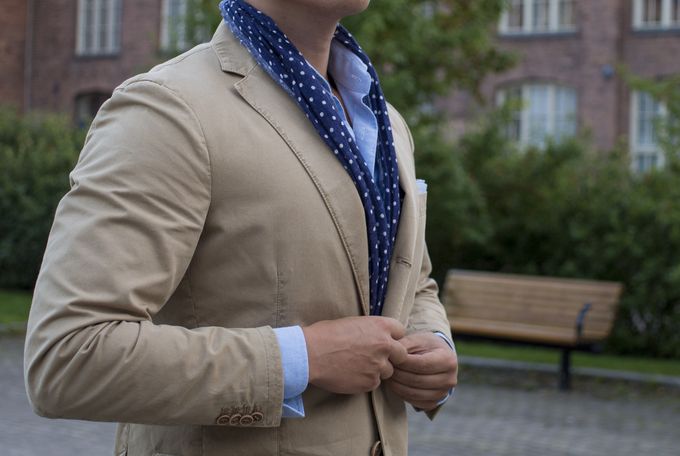 I've been quite pleased with this Cantarelli jacket over this summer, and feel like it has definitely been worth the money. The fit is amazing, but the best thing about it is the wonderful khaki color. Nearing a light camel color in warmer light, it makes both lighter and darker shades of blue simply alive. On top of that, I find this shade of khaki to be wonderfully versatile, making it both a great summer jacket but also a good choice for early fall when the leaves start turning yellowish.