Lardini Overcoat for Winter
One of the things I was missing for the upcoming winter was a decent overcoat to be used with my suits. I was looking for one I liked enough to make the investment already last year, but for some reason didn't really find one I liked enough at the end. Now though, I was able to source this gorgeous 100% wool Italian-made Lardini overcoat that made me push the button.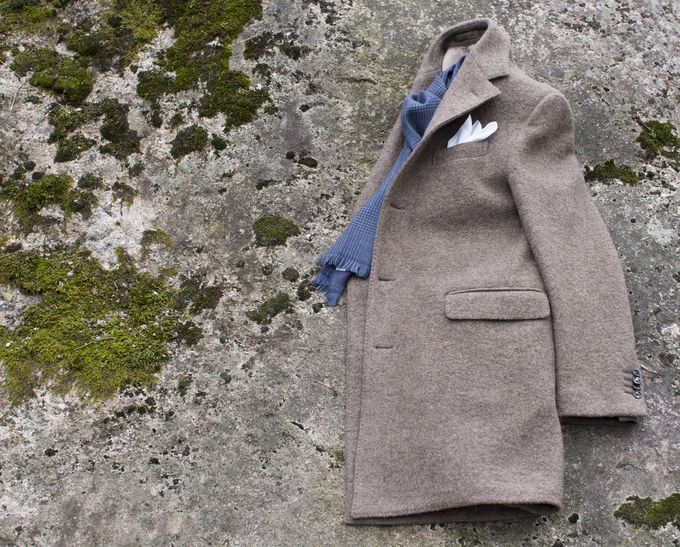 The required features for the piece included the following: single-breasted, a good-looking shade of camel, beige or light brown, and finally, despite having at least some formality there still has to be an interesting texture. Furthermore, as every coat always tends to fit a bit differently, I limited my search to stores that have easy returns. I also wanted to stay under 500 Euros if possible.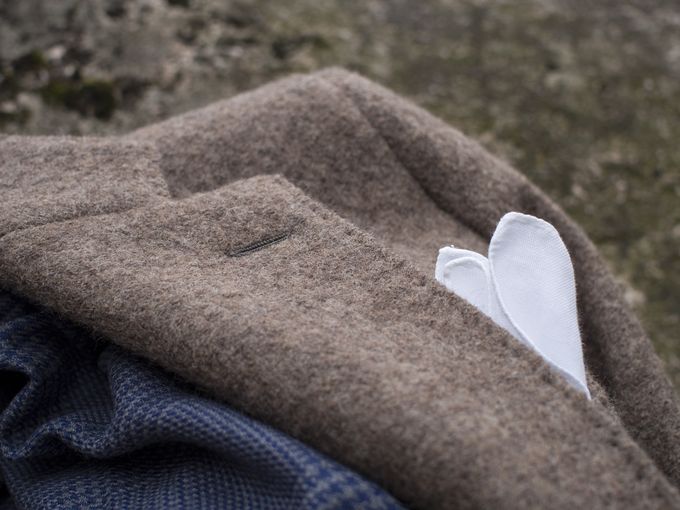 So, this particular jacket was from Yoox, a store I tend to use less nowadays. As said, it is from Lardini and consists of 100% virgin wool. There is no padding, but with this kind of thicker fabric there will naturally be a stronger shape on that shoulder line. The fabric also has a very soft feel to it and I really like the texture of it. Finally, even though this is as classic and simple as a coat gets, there are some very nice details on it - like the stitching on the lapels.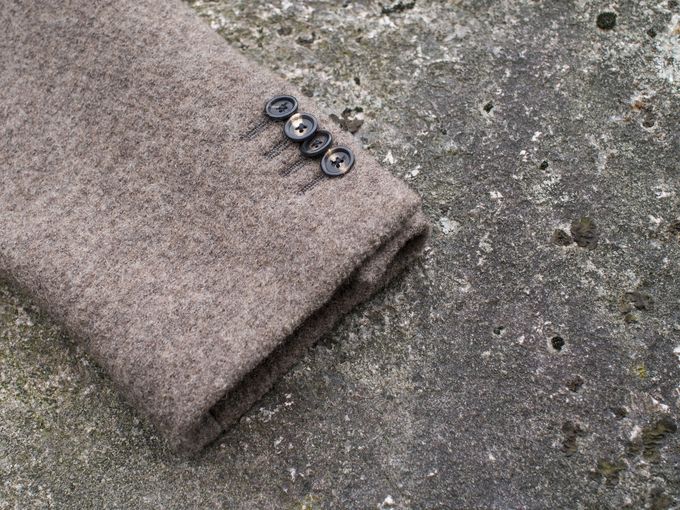 And lastly, here's one shot of me wearing it. Underneath a Napoli fit suit (and other items include a Sonrisa shirt, Berg & Berg tie and a Berg & Berg scarf), so a somewhat strongly roped shoulder. In general though the coat has enough structure to archieve some formal presence without looking too stiff. The shoulder line also adapts rather well into different kind of jacket shoulders, soft or, like here, more strongly shaped.
So there we are. A good example of a warm coat with a classic design and a versatile color. Even though we had a couple of quite warm days now here in Finland, the fall is slowly starting to show itself. Therefore, I'll keep showcasing more seasonal things both here and on my Instagram, which I would definitely recommend you to follow as I'm updating it on a daily basis.