Last Day of Work Before Holidays
From Thursday. I had a short holiday coming up and I was already thinking the fantastic nature in the archipelago near Turku in Southwestern Finland. The weather on Thursday morning was also pretty great and I wanted to go for a nice "casual Friday" look with some light and fresh colors.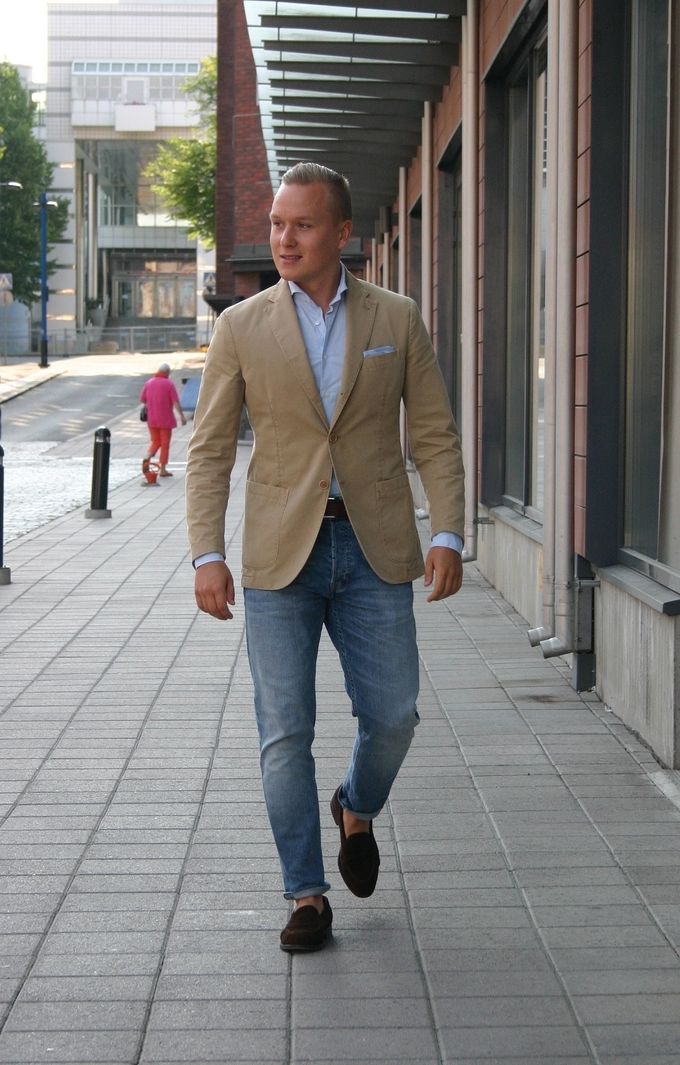 The jacket is from Cantarelli, shirt from SuitSupply, belt from Equus Leather, jeans from Wrangler and suede penny loafers from Septième Largeur. One of my favorite pairs at the moment.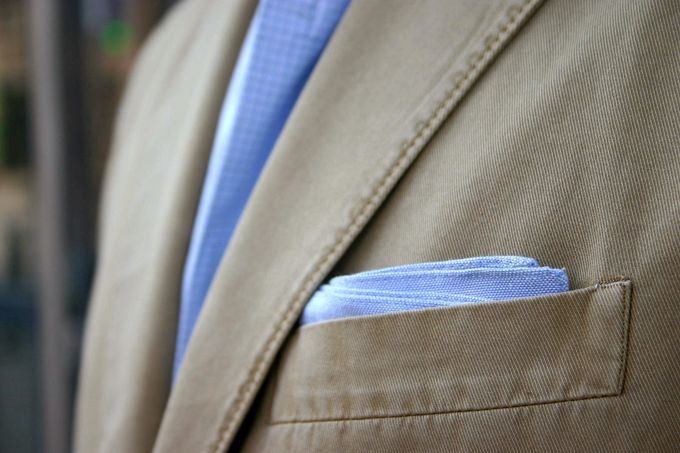 This plain sky blue cotton pocket square is just right here. Again, no need for anything too eye-catching.