Late Summer Season Inspiration
Today's post is a natural follow-up to last week's "late August" inspiration post, combining some more autumnal pieces with some elements more often seen in a warm summer setting. It's also a good example of how well the right shade of forest green can easily be combined with light brown and beige accessories. This same color combination works great throughout the year as long as you adjust the textures accordingly.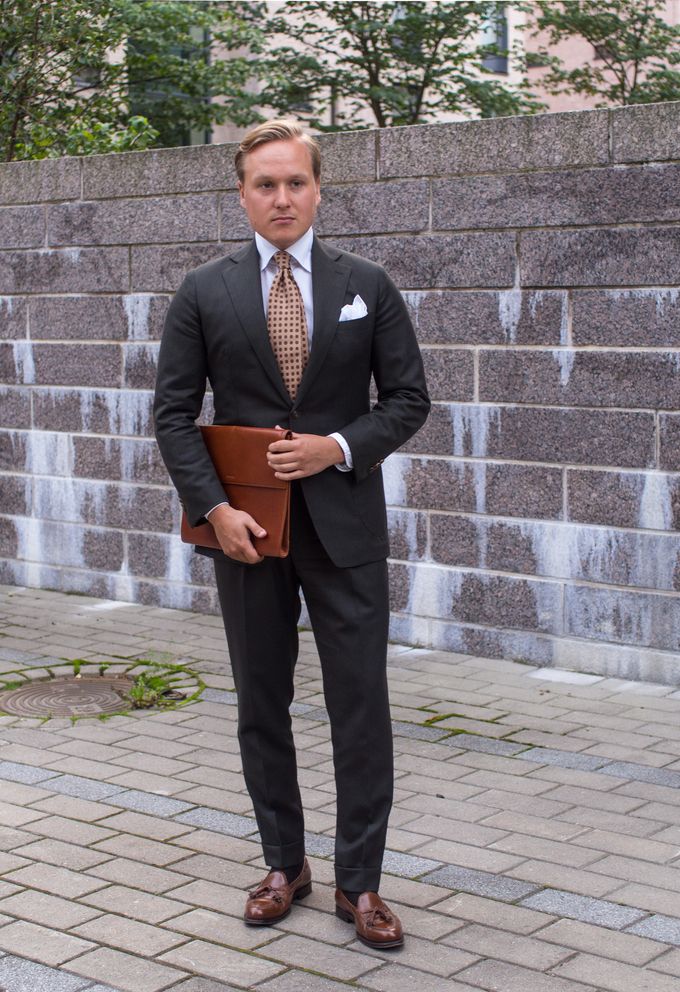 The worn items include my made-to-measure suit from Vaatturiliike Sauma and Holland & Sherry Crispaire fabric, Luxire made-to-measure shirt with my own collar design, Viola Milano artisan silk tie, Simonot Godard pocket square, Drake's London braces, Mazarin socks, Septieme Largeur loafers and Berg & Berg Valchetta leather portfolio.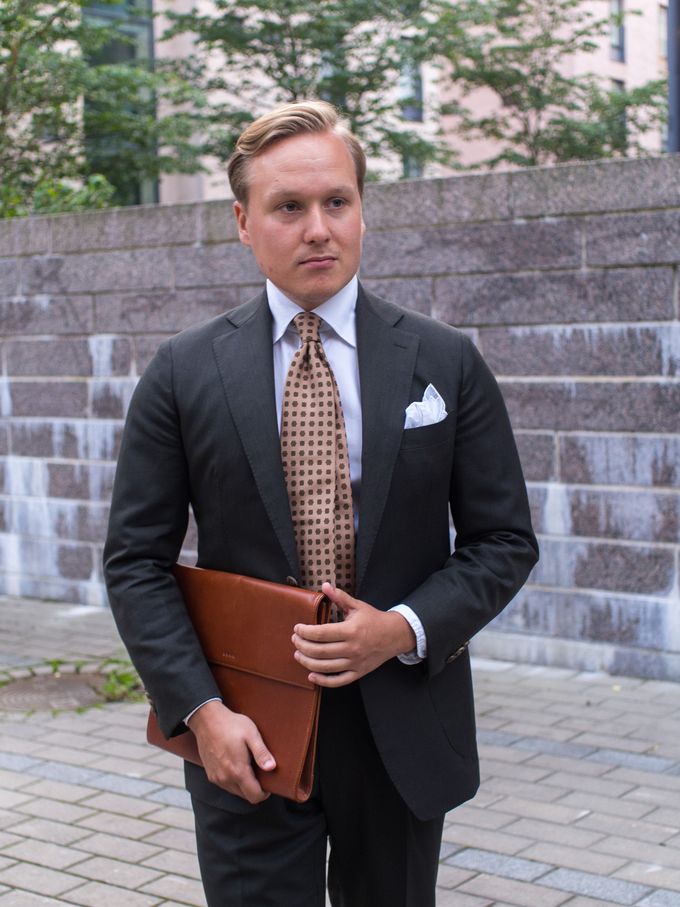 One of my favorite pictures of late. I love how the shades of brown play with the crisp white shirt and the green of the Crispaire suit fabric.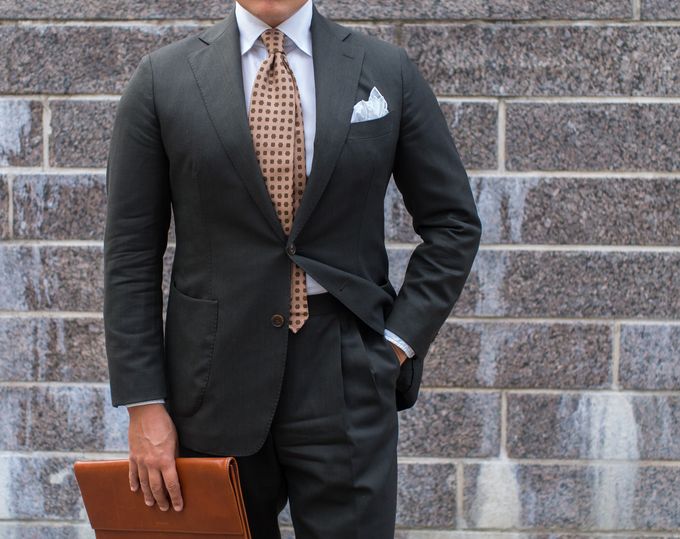 Despite the suit being a bit wrinkled in these pictures, I must say the Crispaire really is a great fabric for traveling.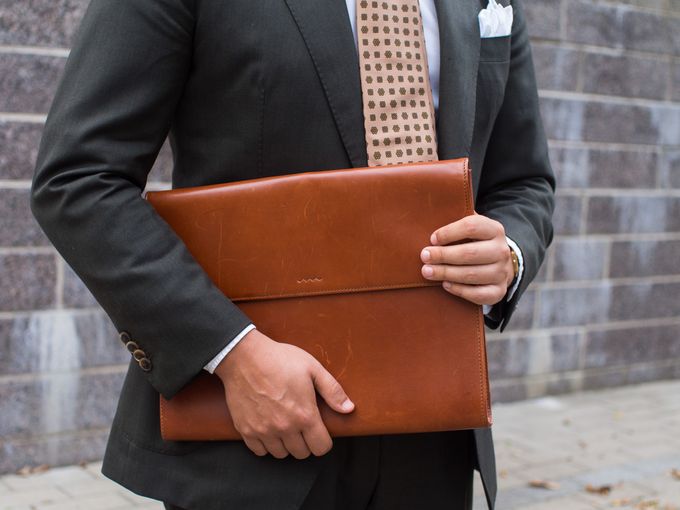 Berg & Berg's Valchetta lether portfolio with a few scratches that only give it some real life credibility.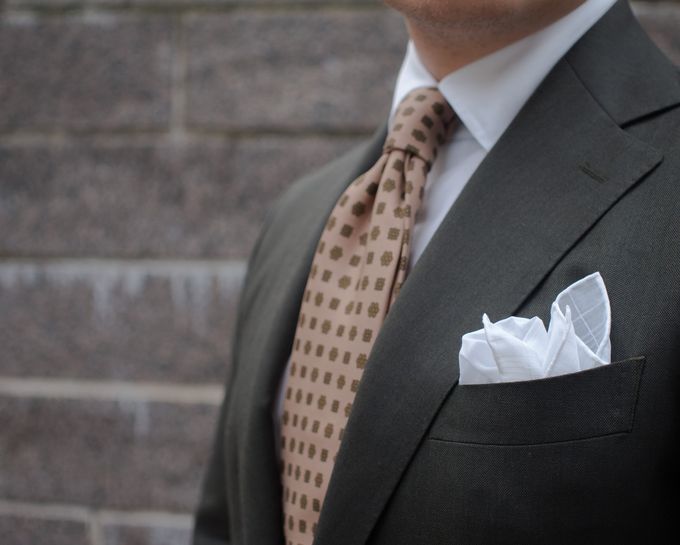 I had long wanted to get a few pocket squares from Simonot Godard, and I must say they've been excellent. This one is in full 16" size, meaning it works best as a fold somewhat similar to this.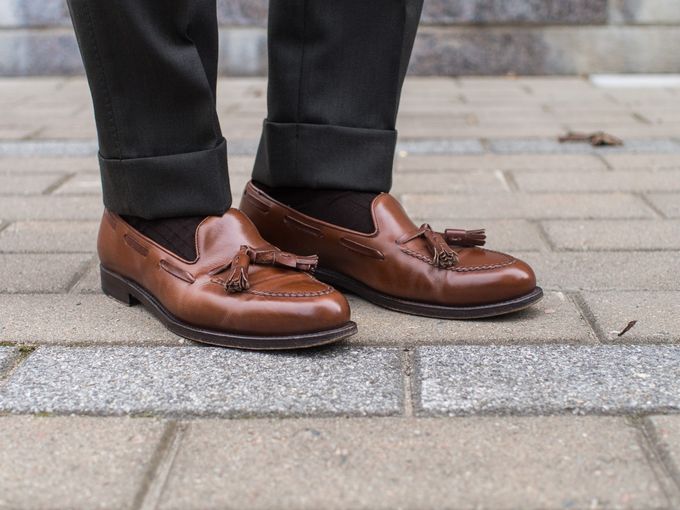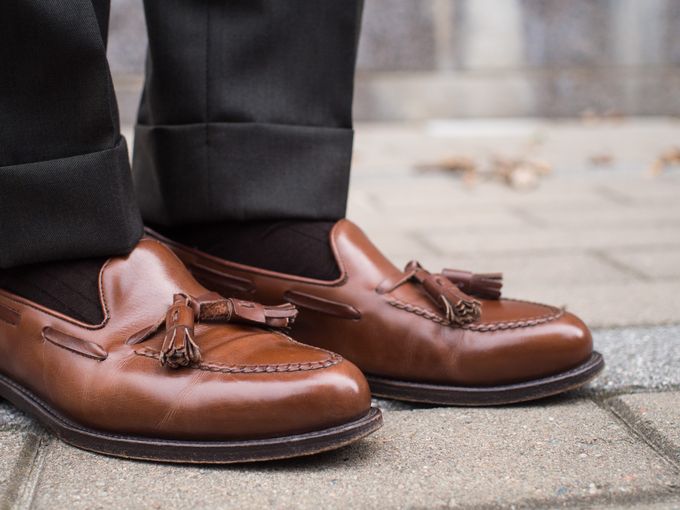 Septieme Largeur loafers in tan and the 9095 last, one of the best loafer lasts. I've been a bit lazy to polish this pair, but not sure if I even wanted a full mirros shine on my summer shoes.