LBM 1911 Moleskin Jacket, Berg & Berg Accessories, SuitSupply Trousers and Meermin Double Monks
Today's outfit post is from a few weeks back (actually the same as in this), and combines some fall materials and accessories as well as my dark green L.B.M. 1911 moleskin jacket in the 2801 fit. I wear quite a lot of blue and navy, so it's nice to break the pattern occasionally.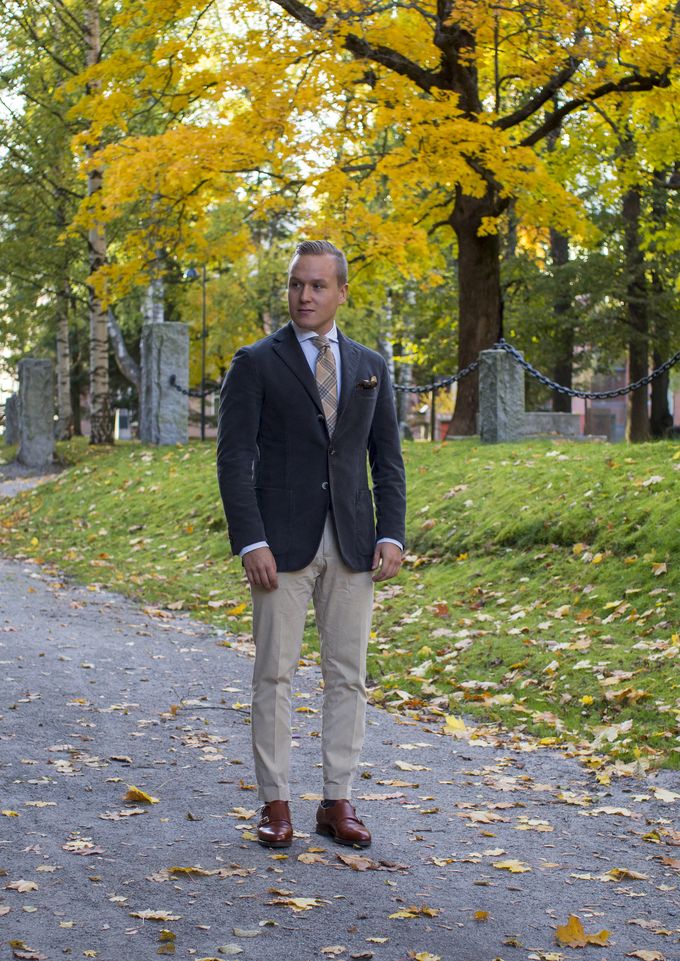 So, the worn items include a jacket from L.B.M. 1911, a white oxford cotton spread collar shirt from SuitSupply, wool plaid tie from Berg & Berg, pocket square from Polo Ralph Lauren, belt from Equus Leather, trousers from SuitSupply (Porto fit, altered quite a bit), socks from Bexley and double monks from Meermin. The scarf seen in one of the close ups is from Berg & Berg.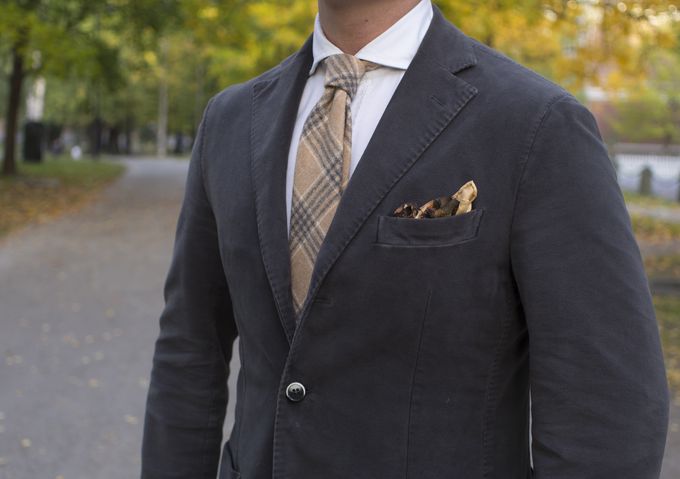 The tie is from Berg & Berg's new collection which will have its own post next weekend. It is on the heavier side, but ties a rather pretty knot. The soft-looking wool texture combined with the warm wheat color makes it a keeper for the colder seasons.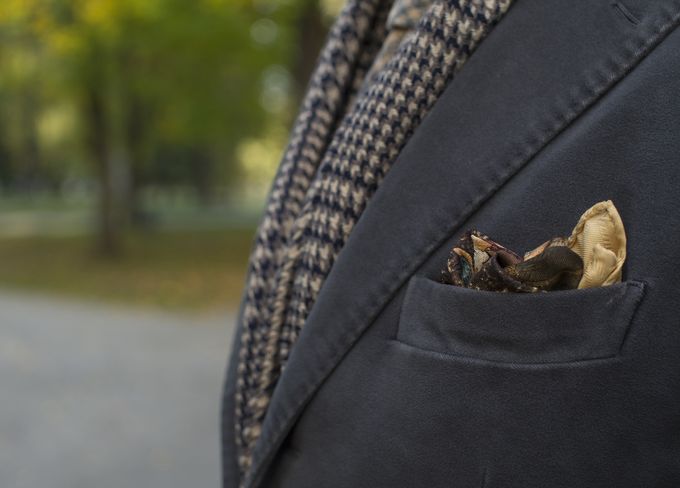 One of my favorite pocket squares with a vintage golf print, found from eBay some years ago.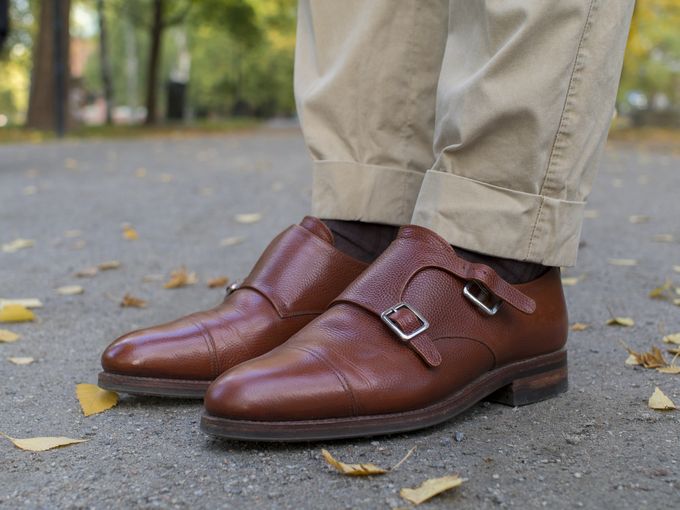 Meermin's Scotch grain double monks, a pair that's made for outfits like this.