From this week, the first time I ever wore this (kind of) light aqua Boglioli jacket. I've had a bit mixed feelings about, and finally actually decided to wear it this Monday. I've thrown it on me a mornings along the summer, but never really felt comfortable with it and ended up tossing it back to the closet. This time though, I forced myself to wear it.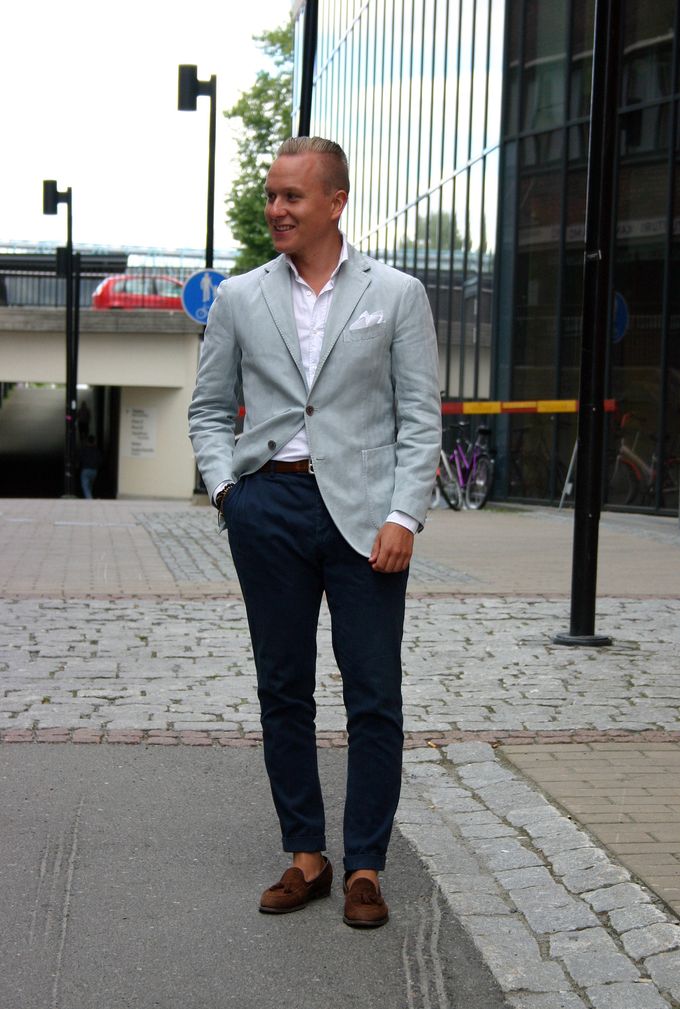 So, jacket cotton and from Boglioli, shirt from SuitSupply, belt from Alden, trousers from Incotex, shoes from Alden and a few bracelets on my right hand.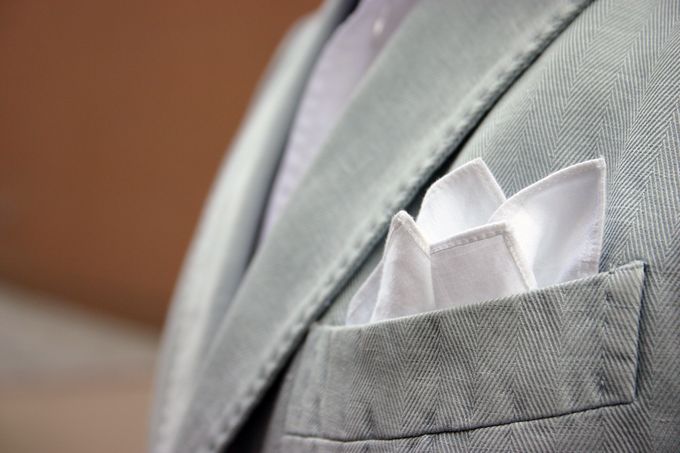 Now, after actually wearing this piece.. No, still not really feeling it. The fit is pretty good, the color is actually a nice change to the endless stream of navy and khaki I usually wear, but something is just not right about it. Perhaps it's the herringbone, my least favorite pattern of them all, maybe something else. In any case, I doubt it'll get a second chance.