Lightweight Wool for a Summer Day
Haven't been giving this amazing Boglioli K-Jacket the love it deserves and I thought it'd play well with the new SuitSupply chinos I bought, so decided to wear it for work yesterday. The wool fabric on the jacket is something totally next level and is for sure the most comfortable thing I've ever had on me.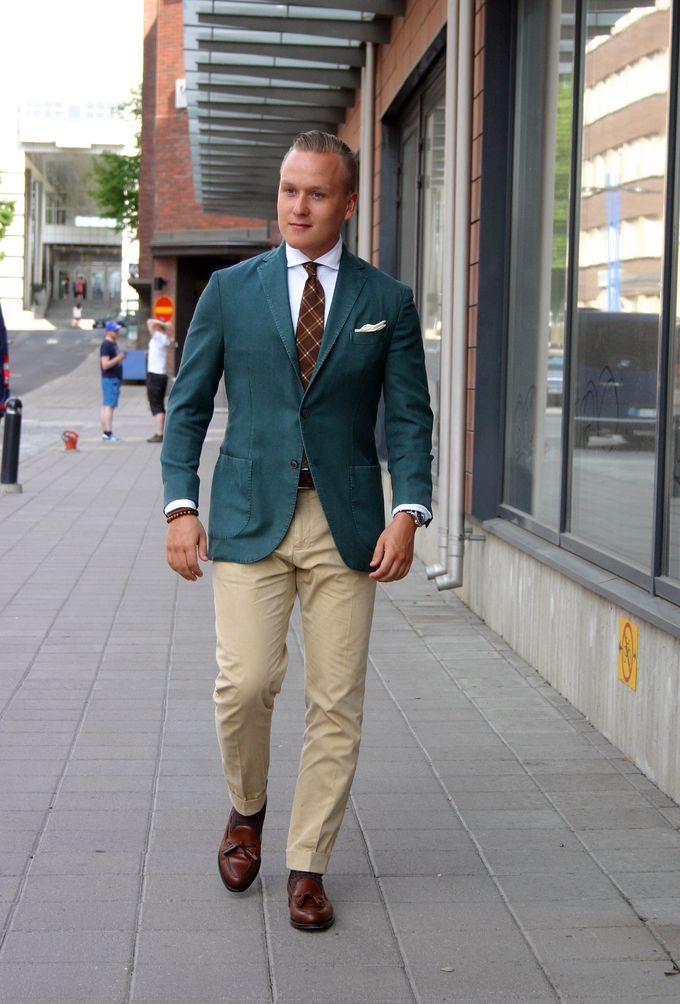 So, the worn items include a Boglioli jacket, SuitSupply shirt, Polo Ralph Lauren unlined cashmere tie, Kent Wang cream pocket square, Equus Leather bridle leather belt, SuitSupply chinos, Bexley socks and Septième Largeur tassel loafers.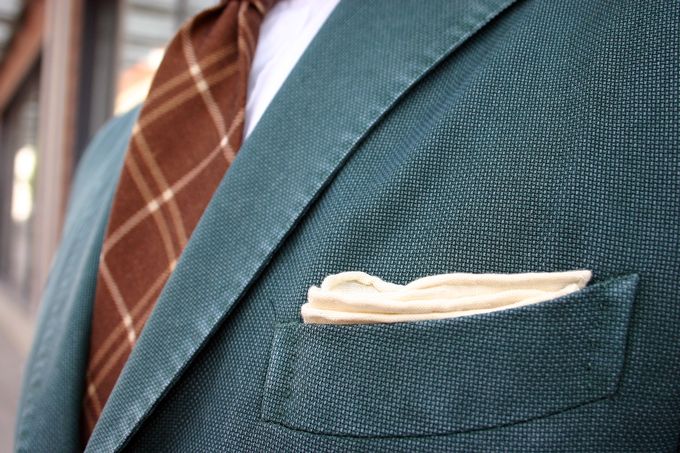 This is one of those ties I wear around the year. The fantastic plaid in rich brown and cream is great for summer, and the texture from the cashmere works rather well in both the warm and the cold weather.