Meermin Park Last MTO - Shape, Fit and Quality
Meermin's made-to-order shoes have drawn quite a lot of interest over the last six months or so, and so have their new chiseled Park last. I had been interested to check our the Park since it was introduced, but never really found any good pictures of it. Meermin's own pictures weren't really that informative when it comes to the shape of the last either, so I figured I'd try a pair myself once an interesting model went for group funding.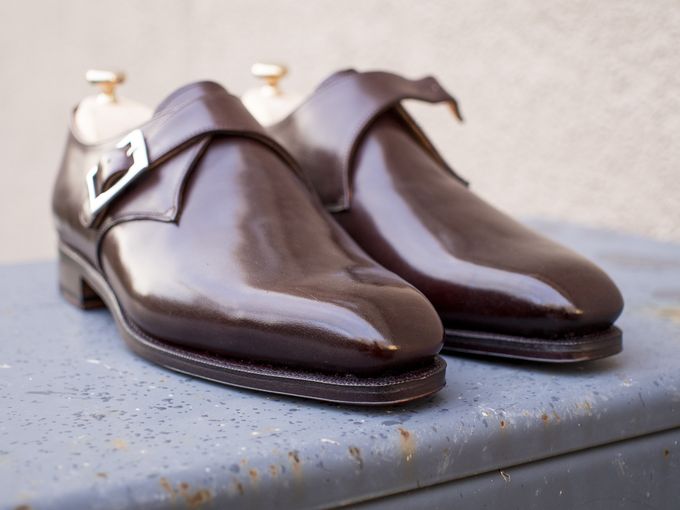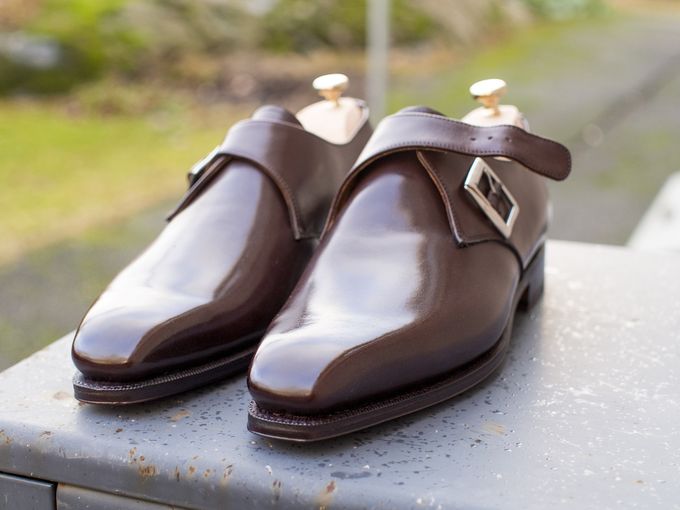 Why a pair of single monks? I had in fact been looking for a suitable pair for quite some time. I wanted more options to my brown work shoe rotation, and figured a single monk made on a fairly aggressive last would be a refreshing choice. I initially wanted a burgundy pair, but after Carmina's shell cordovan Rain last single monks were the only thing even a little bit interesting I widened my scope to dark brown ones as well. As Meermin started a group funding for this dark brown pair in the Park last I quickly made up my mind, paid the 160 Euros and started the wait. Now, after a few months (only two weeks late from the original shipping estimate) the wait is over and we can look at the Park last in detail.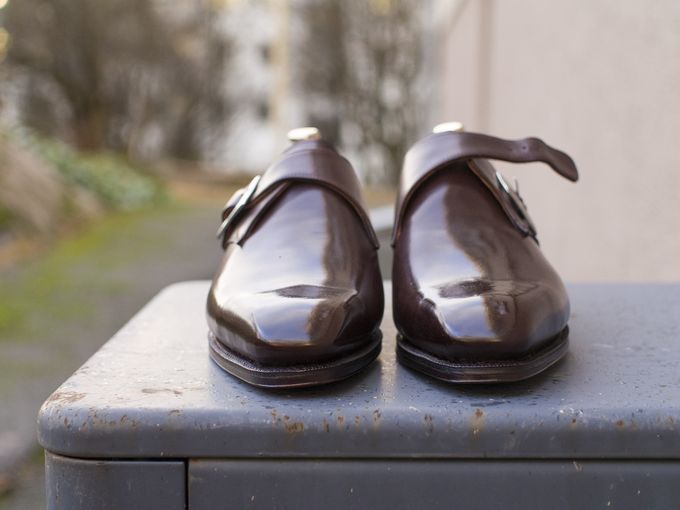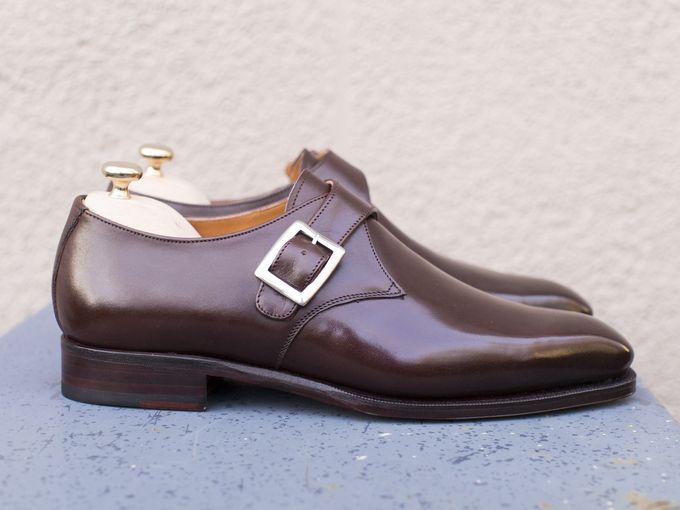 First, the shape. It is very much like C&J's 348 last, but with a slightly wider waist. The toe has a sharp and aggressive chiseled shape, but is not overly square like. It does have a rather narrow look from top down, but all in all is pretty much like the 348 meaning if you like it you're probably going to like this. I personally don't really like this kind of a last too much anymore, but it certainly has it's place single monk being one of them. 
The fit then. Park feels similar to Meermin's Olfe and Hiro, but with a tad more room for your toes. If you compare it to the wider Rui last, it does feel a little bit narrower all around. In general I find it to be a true-to-size last, and the UK7 fits me quite perfectly. I've worn my pair a couple of times now and haven't noticed any points of discomfort.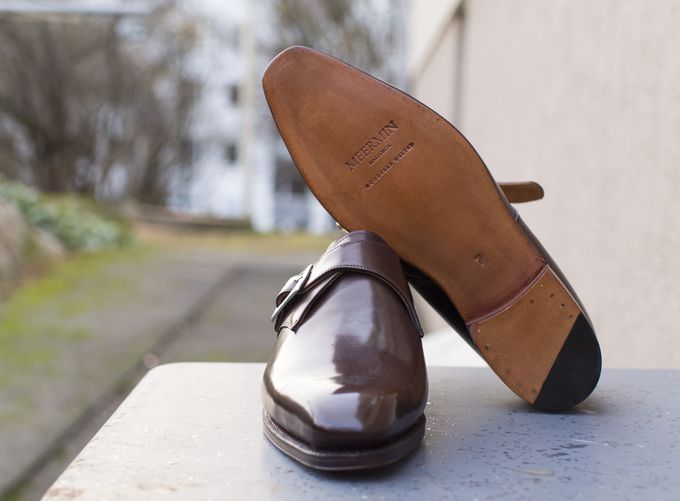 Reviewing the shoes' quality after a couple of weeks of ownership is always on a bit fragile basis, but some things can be said right of the bat. First of all, I find this pair to have been finished better than my other Meermin classic collection (the 160 Euro ones) shoes. The pieces of leather have been cut with more precision, and although are still not on par with the premium English brands for example, are now pretty much perfect unless reviewed with a magnifying glass. The stitching looks good everywhere and the buckle is just bang on. The leather feels quite soft and actually thicker than in my dark brown double monks. On top of that, it has a nice deep dark brown shade (they've been polished with Saphir's medium brown wax in the pictures).
I've been insanely busy at work lately, but weekly or bi weekly posts will be coming so remember to check back at least once a week. A good way to follow is to like TNF on Facebook and keep your eyes on the Instagram account that I'm updating pretty much daily.