Men's Office Outfit for Spring and Summer
Today's post is a pretty generic outfit post, but I feel it's also a good example of what one can wear during the spring and summer seasons. A formal dark-colored medium weight wool suit with a sharp cut, combined with some fresh seasonal colors found in the accessories.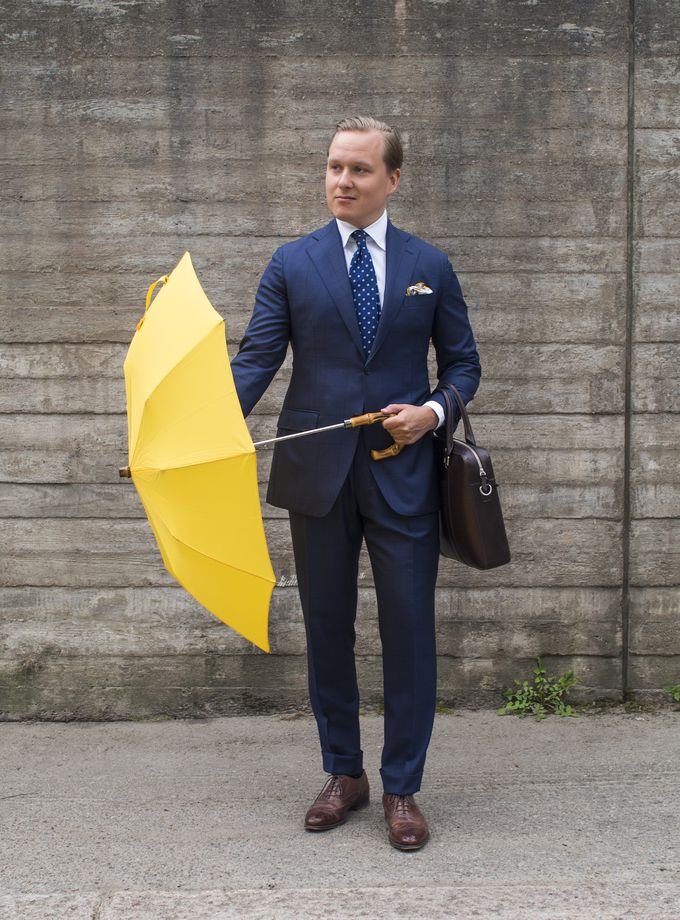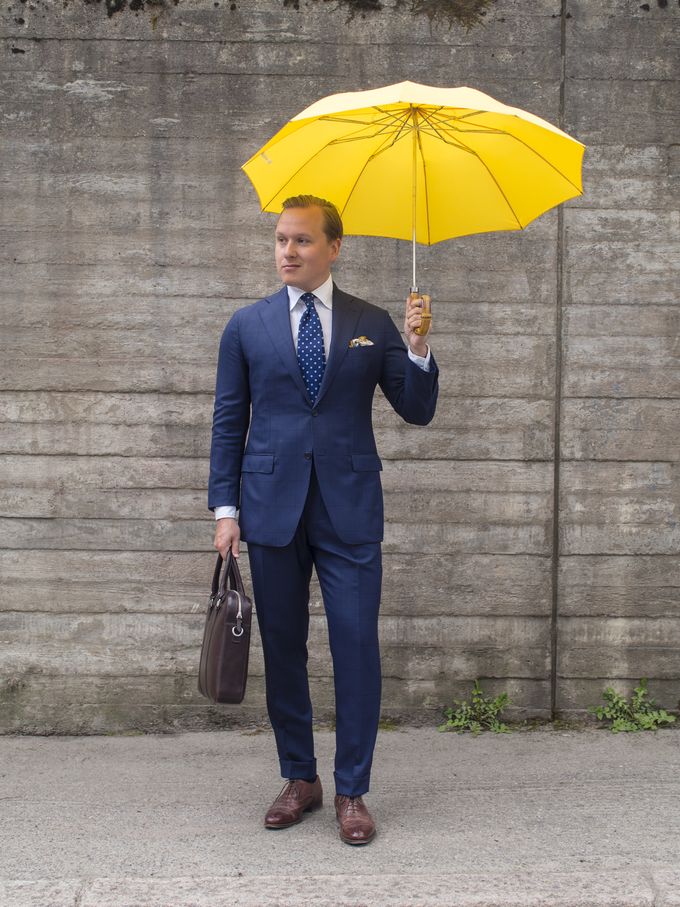 The worn items include a Vaatturiliike Sauma mtm suit, Luxire mtm shirt, Berg & Berg tie, Rampley & Co silk pocket square (The Kingfisher), Viola Milano braces, Drake's cotton socks, Alfred Sargent Hunt brogues in mahogany calf, Linjer soft briefcase and London Undercover umbrella.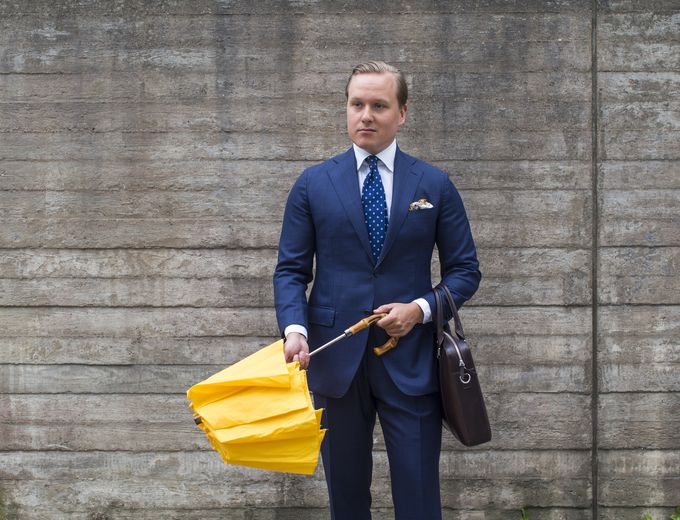 Yellow and blue were always good friends, but they tend to look pretty great during the spring seasons.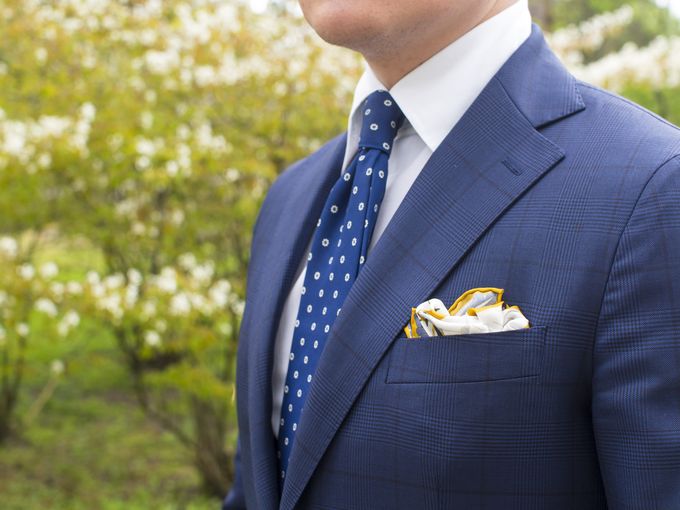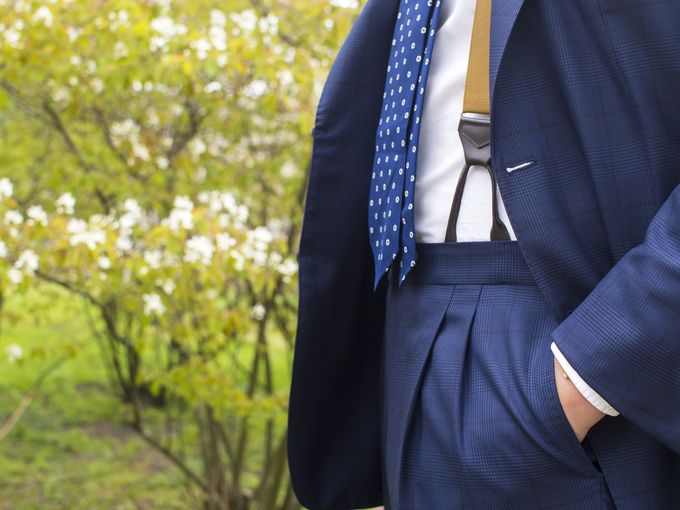 One thing to note in the accessorizing here. Even though a navy tie is often seen as something that works well with basically everything, I personally dislike wearing one with a dark blue suit. Usually a dark or mid blue tie will create a more harmonious look.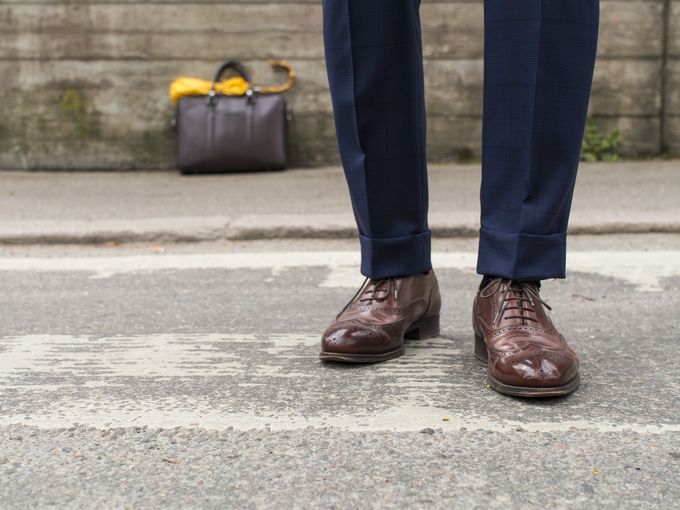 Alfred Sargent Hunts in one of my all time favorite lasts, the 109. A good Oxford shoe for all the four seasons.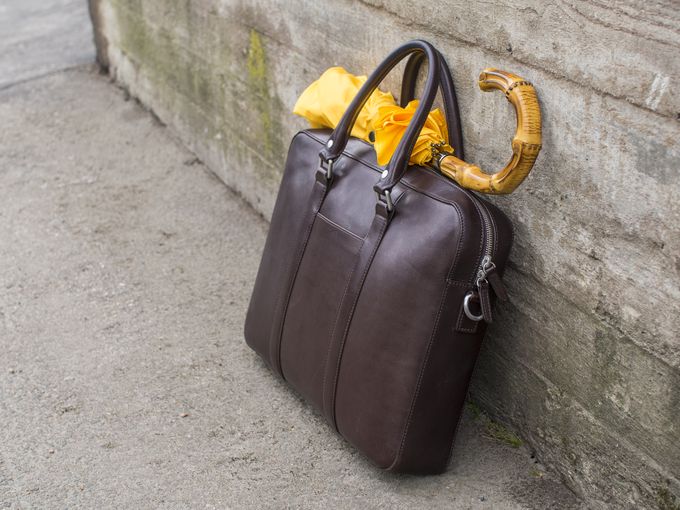 And lastly, my gorgeous Linjer soft briefcase in Mocha brown with my yellow foldable London Undercover umbrella with a bamboo handle.