This fall and winter have been a lot warmer than usual here in Finland, and I'm still to completely change into my winter wardrobe. This one is an example of some layering that combines a padded vest, a moleskin jacket, a lightweight cashmere vest and a warm alpaca scarf. Especially good for a weekend walk in the town where you go in and out of shops and don't want to be too hot when inside.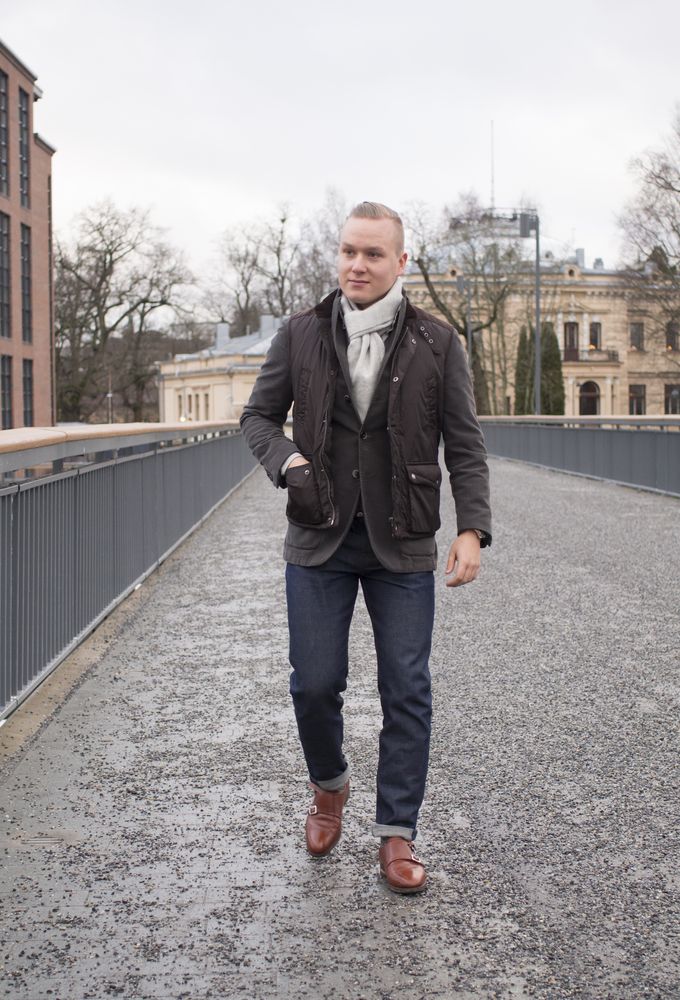 The jacket is from LBM 1911, gilet from Zara, scarf from SuitSupply, olive green gingham check shirt from SuitSupply, grey cashmere vest from SuitSupply, belt from Equus Leather, denim from Norse Projects, brown Fair Isle socks from Falke and Scotch Grain double monk shoes from Meermin.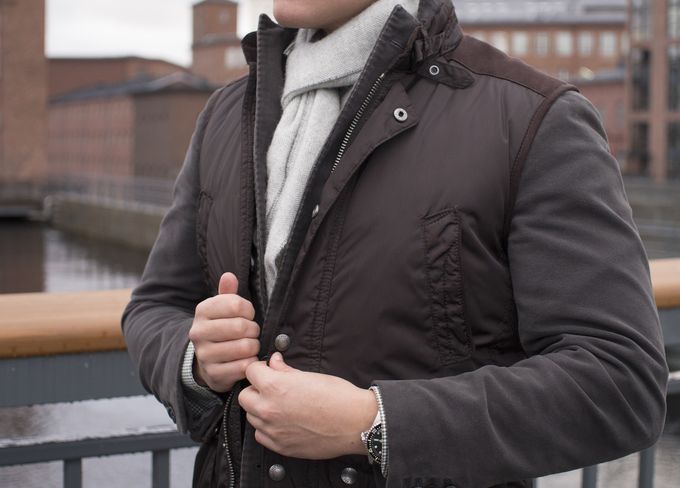 A thick moleskin cotton fabric is a great winter fabric. Warm, soft and has a great texture. Equally good for jackets and trousers.