I recently noticed my navy Berg & Berg donegal wool tie with its beautiful specks of color has exactly the same palette as one of my pocket squares, and finally got to wear them together last weekend.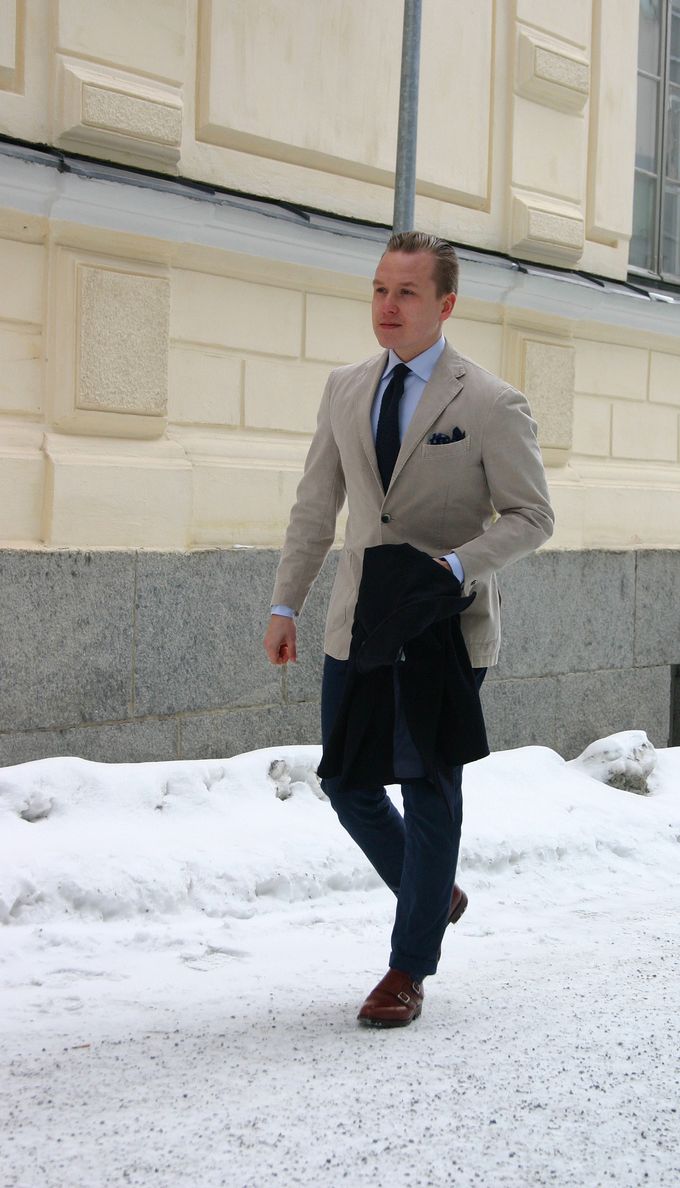 The items include a Boglioli jacket, sky blue SuitSupply shirt, Berg & Berg navy donegal wool knit tie, navy paisley pocket square, Equus Leather bridle leather belt, Incotex chinos, Berg & Berg wool socks and Meermin double monks. On my wrist is an Armida A2 500.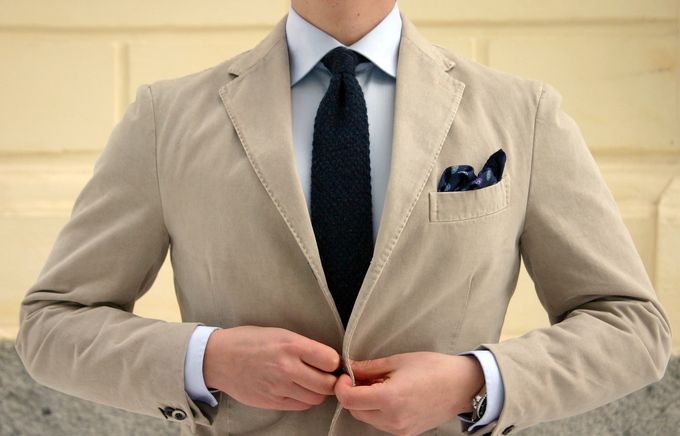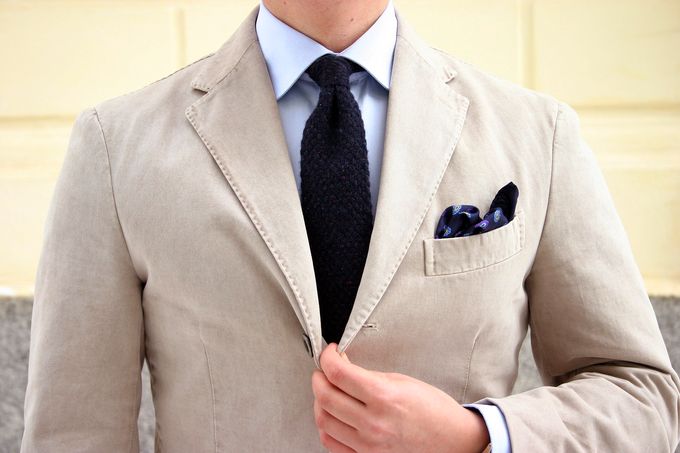 I love how beige and sky blue bring out the best in navy accessories, and really like how the colors work here as well. The beautiful specks of different colors further compliment the paisley pocket square - a tiny detail that most people might miss, but you know it's there.