I've never been a big fan of pinstripes, but due to changes in my professional life and the requirement to now wear a suit at work I figured to get one for the rotation. SuitSupply had one in their new collection where the fabric was pretty much exactly what I was looking for, so I decided to give it a go. After the usual minor fixes I'd say it makes a fairly good workhorse suit.
The suit is from SuitSupply, shirt from SuitSupply, untipped grenadine tie from Shibumi Berlin, pocket square from Drake's London, suspenders from Albert Thurston, socks from Berg & Berg, oxford shoes from Meermin and the coat from Uniqlo.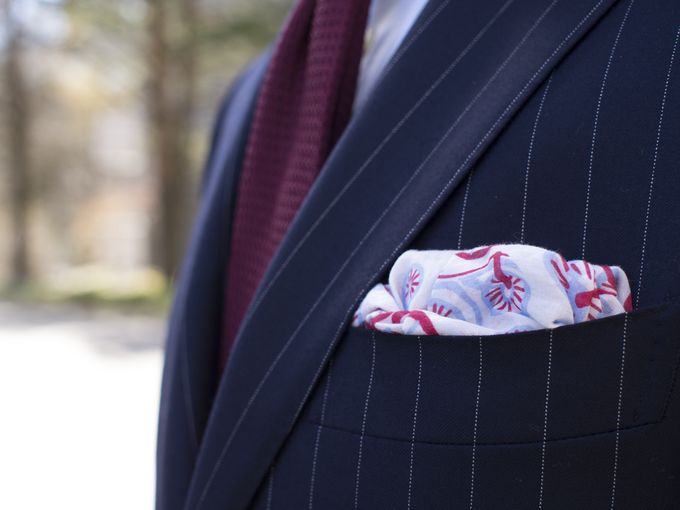 The matte finish cotton pocket square keeps things fairly understated for a suit like this. Then again, I tend to avoid silk pocket squares with all kind of outfits nowadays.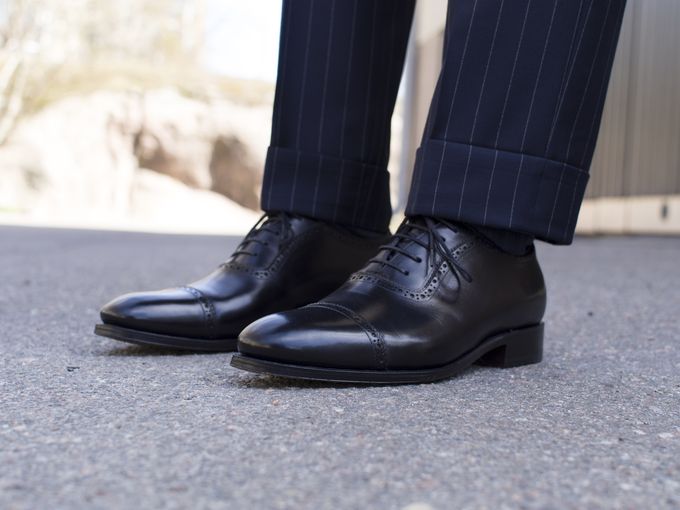 The trousers were finished with my usual 2"/5cm cuffs. The Freudenberg calf Meermin oxfords look rather good with a dark navy pinstripe suit like this.