Navy Prince of Wales Check Suit
The other made-to-order suit I had made in Helsinki's Vaatturiliike Sauma this spring arrived already quite some time ago, but unfortunately I haven't had the time to get any pictures of it before now. So, as we can see it's a navy Prince of Wales check suit with a very subtle pattern. The dark check actually just makes the suit look like a darker plain color from afar, and only comes to life at a distance of some 15-20 meters. I really like it though, and in a way it's almost like just a navy suit with some sort of a texture, like herringbone. Technically I went with the most lightweight canvassing and a classic soft shoulder without any gimmicks. The suit jacket is unlined for ultimate comfort and is equipped with regular flap pockets. The trousers have my usual higher waist profile and come with double pleats as well as two inch cuffs. Finally the fabric used is a 270 g/m2 Ariston fabric from their Four Seasons lineup, making the suit suitable for around the year use.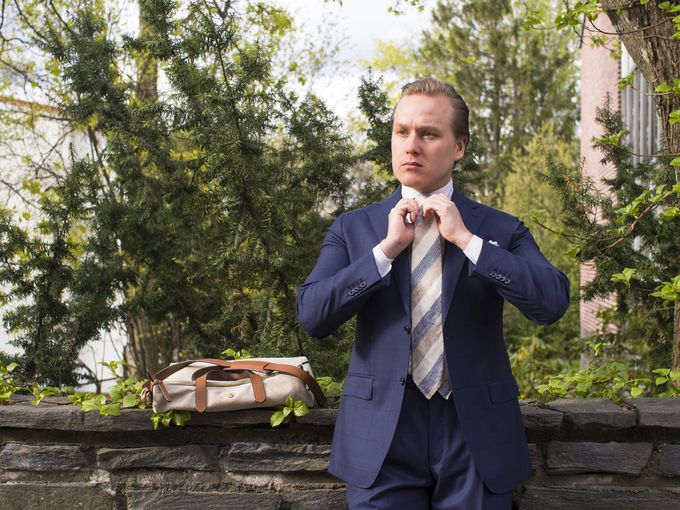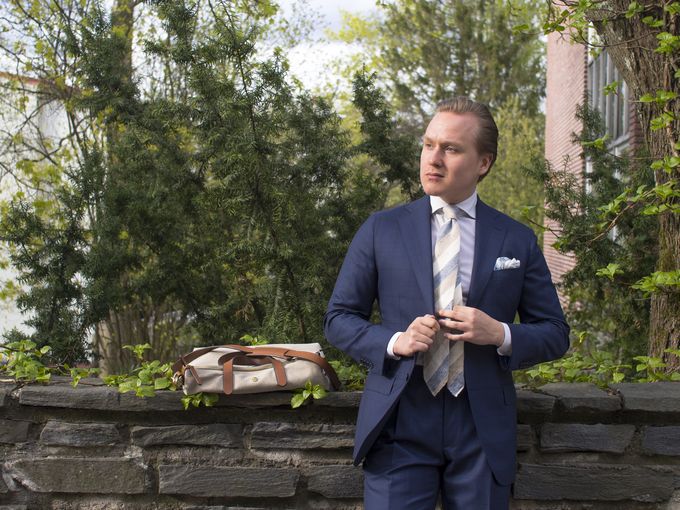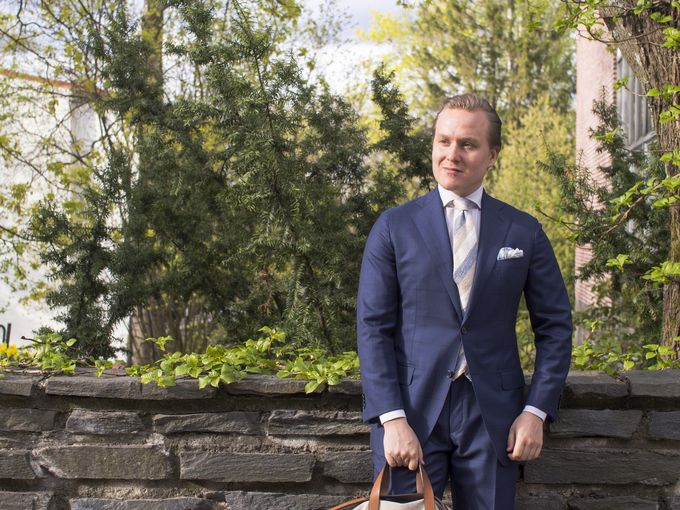 The worn items include the suit from Vaatturiliike Sauma, shirt from Sonrisa, beautiful summer tie from Berg & Berg, cotton silk pocket square from Drake's London, braces from Viola Milano, loafers from Septieme Largeur and bag from Mismo.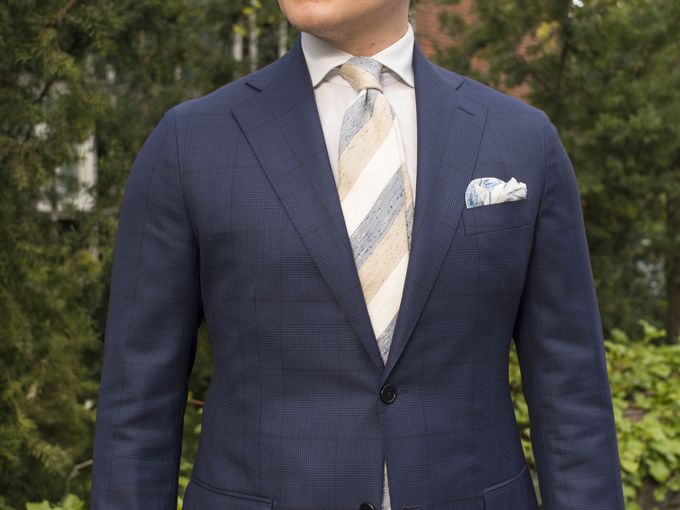 One of my favorite items and pretty much my favorite tie for the season, this Berg & Berg tie keeps making me smile. The color combination is great, and I simply love the lightweight feel of it, combined with the rough texture.
Fabric from up close. White pocket squares look amazing with a navy color like this, and especially so if there's a little bit of blue in the pocket square.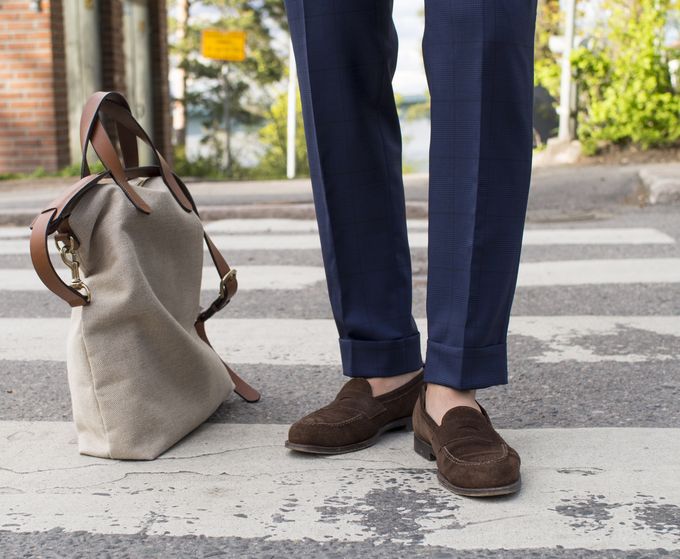 Finally, my trusty Septieme Largeur loafers, in the ever so amazing 9095 last. Now that the weather has pretty much permanently warmed up in Finland as well, these bad boys are seeing a lot of use.