Navy Suit With Purple Accessories
Another one from the late summer, this time a couple of shots taken after a day at work. My blue fully-canvassed suit from Vaatturiliike Sauma spiced up with some purple this time, a color I use quite rarely. To be fair, it isn't the best color to pair up with blue, but with some smart accessory choices it can still look pretty good.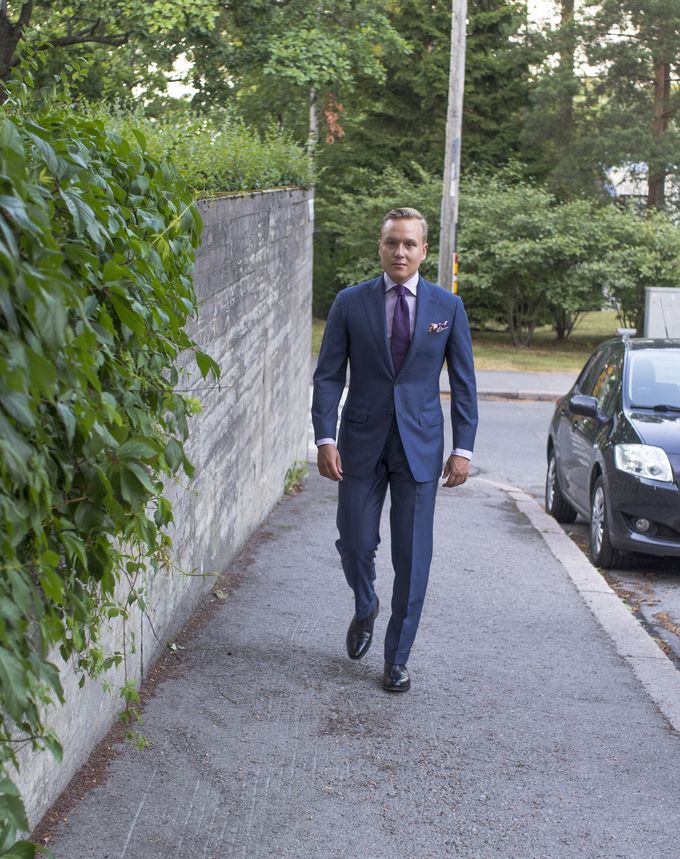 The suit is a made-to-order piece from Vaatturiliike Sauma (Ariston fabric), shirt from Barba Napoli, tie from Berg & Berg, pocket square from Richard Talbott, suspenders from Albert Thurston, socks from Pantherella and shoe from Meermin.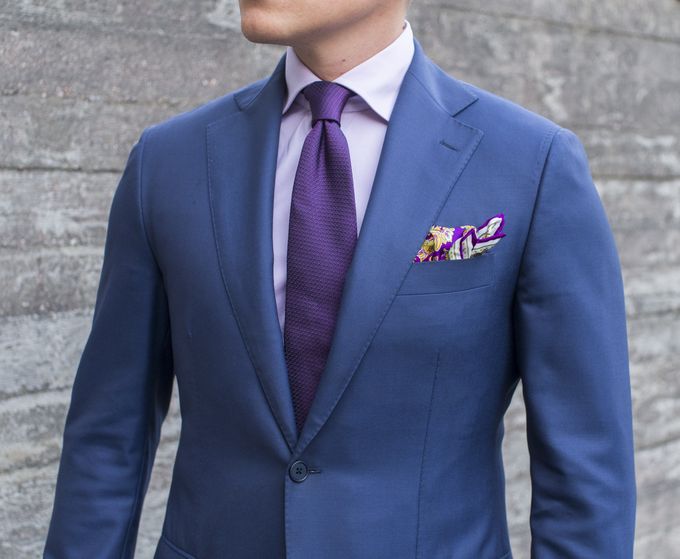 Notice the soft Italian shoulder and the soft Italian shirt collar, one of the key features that make a massive difference in the entire outfit, even if you didn't specifically pay attention to them.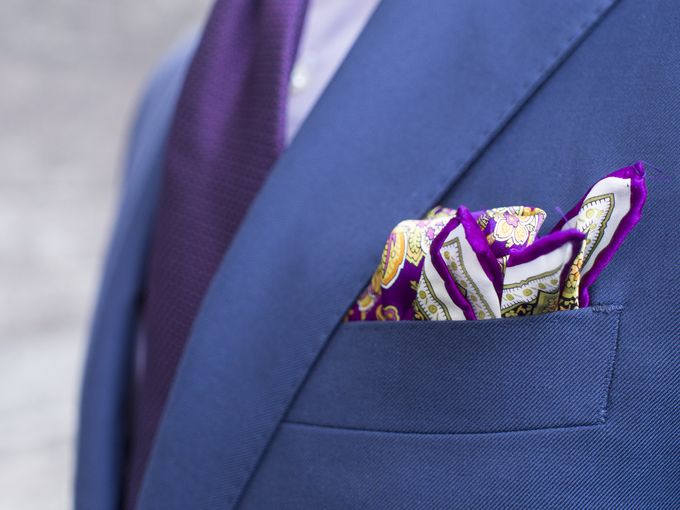 I've had this pocket square for a long time, but I doubt it has ever featured on the site. Pairs up well with this Berg & Berg tie.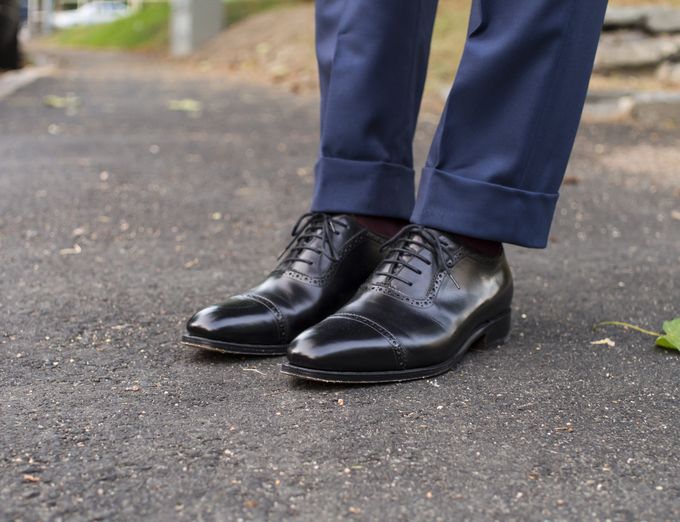 And finally my Meermin Linea Maestros in the Olfe last. I've grown more and more fond of this pair over time, and would say that picture's don't do it justice. In real life the shape properly comes alive with its elegant curves.