New Luigi Bianchi Mantova Jacket
Last winter I often found myself looking for a bit more formal navy jacket made of wool, something my SuitSupply Copenhagen doesn't quite bend into. Having looked for the right one pretty much the entire summer, I was delighted when I found this piece from Luigi Bianchi Mantova, one of Lubiam's sub-brands. The price was a bit more than I had planned for, but over time I've a lot less willing to compromise especially when it comes to those cornerstone pieces of your wardrobe.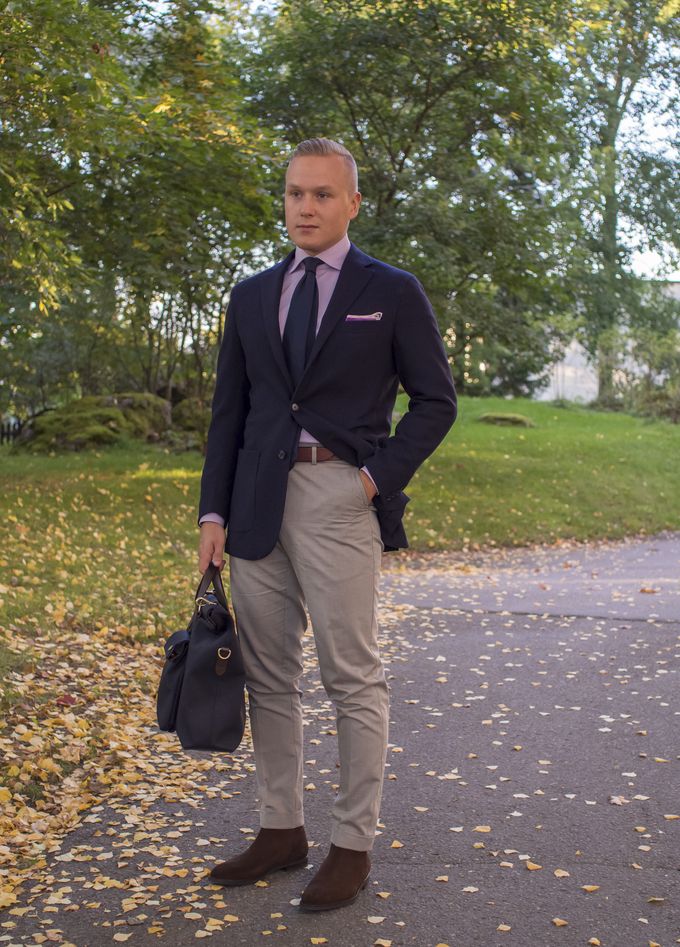 So, the jacket is from Luigi Bianchi Mantova, shirt from Barba Napoli, untipped grenadine tie from Shibumi Berlin, pocket square from Tom Ford, belt from Equus Leather, trousers from SuitSupply, boots from Septième Largeur and briefcase from Mismo.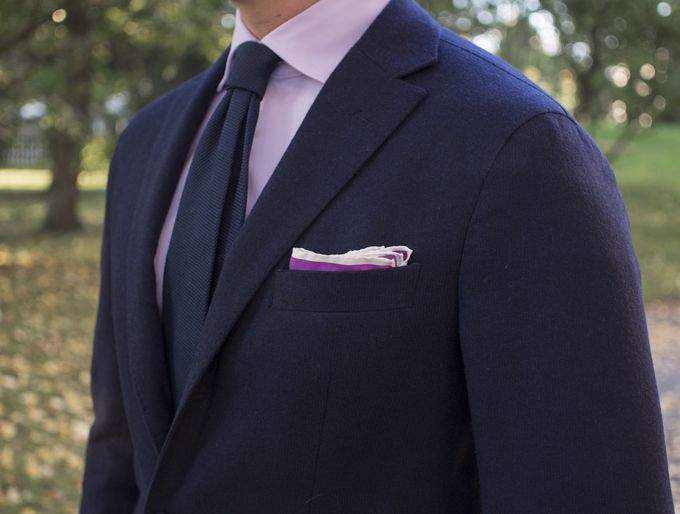 The jacket feels incredibly soft and lightweight and has a great stripe pattern weave that gives the flannel some nice texture. The fantastic material combined with the beautiful natural and soft lines make it a truly versatile piece that can be used in nearly any occasion.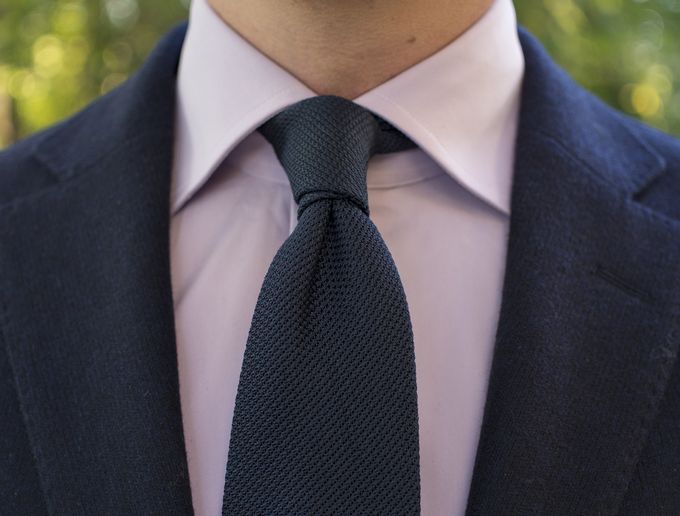 The beautiful collar roll on this Barba Napoli shirt is a great match with the jacket's soft lines and the Shibumi Berlin grenadine tie adds the final touch of elegance to the look.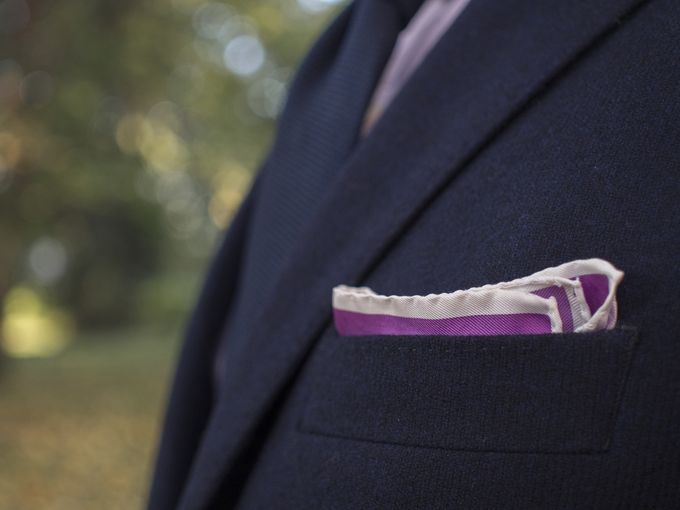 Tom Ford pink/purple/navy camouflage pocket square, this time folded with just the white edge showing.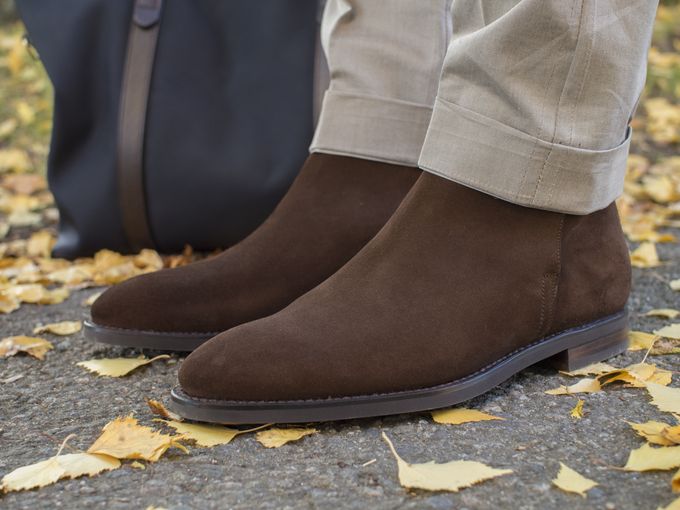 And lastly, my new Jodhpur boots. They make a great option for semi formal combinations such as this one, and the brown suede looks pretty damn good in the fall scenery, if I say so myself.