Colors like rust, orange, terracotta and burgundy are all true autumn essentials, but so is our favorite color blue. With the right kind of accessories you can easily make your blue suit kill it in this colder season as well, and we're going to be looking at the things you should consider when picking things to wear in the midst of colorful leaves.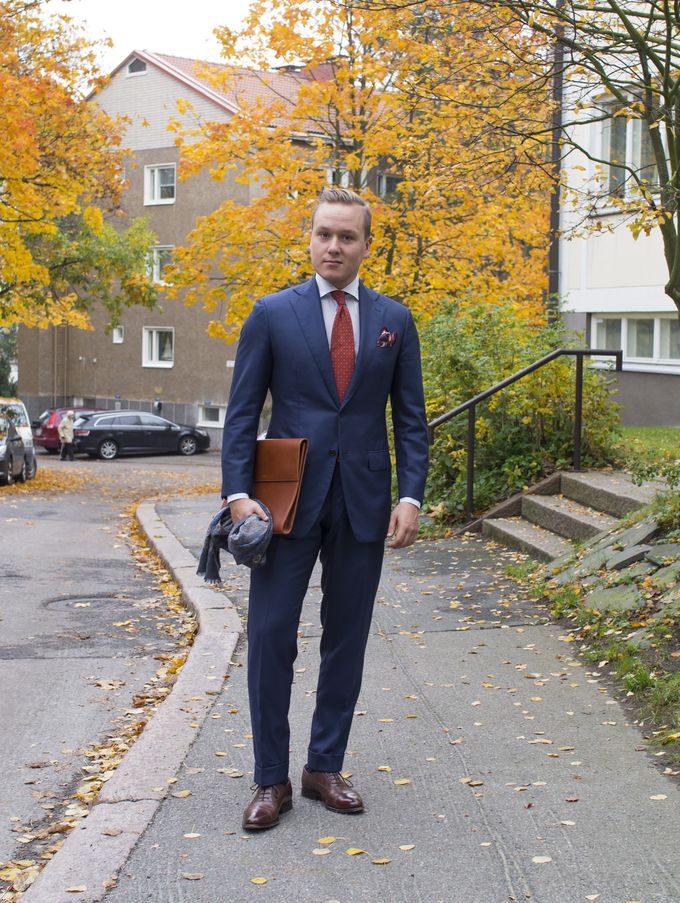 The items worn here include a made-to-order fully-canvassed suit from Vaatturiliike Sauma (Ariston S130 240g wool), SuitSupply shirt, E Marinella seven-fold silk tie, Berg & Berg wool pocket square, Shibumi Berlin wool scarf, wool/silk suspenders, Berg & Berg socks, Alfred Sargent Oxford cap toe shoes and a Berg & Berg leather portfolio.
So, the things I've done to "seasonalize" my look here include picking a floral tie in a nice autumny red (sort of mix between red, terracotta and rust) and then picking a wool pocket square that mimics many of the colors in the entire outfit. I've also decided to pick light blue wool/silk fabric suspenders with brown leather ends as well as my printed wool scarf from Shibumi. Mind you, this is the sort of a lightweight scarf that is at home with a suit. The Berg & Berg portfolio works as a sort of party piece of the look I suppose, and sure enough, it does collect at least a few compliments everytime I get to use it.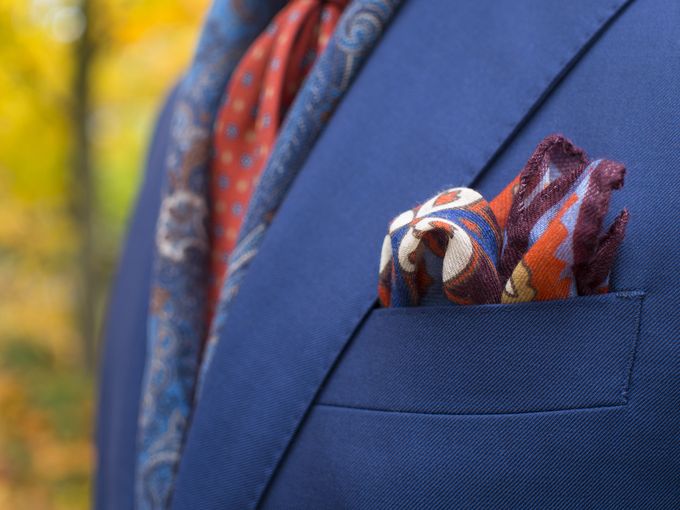 A wool pocket square with a nice soft texture and beautiful colors is a great way to adjust your suit to autumn, just make sure the difference in textures is not too big and all the parts are still in harmony.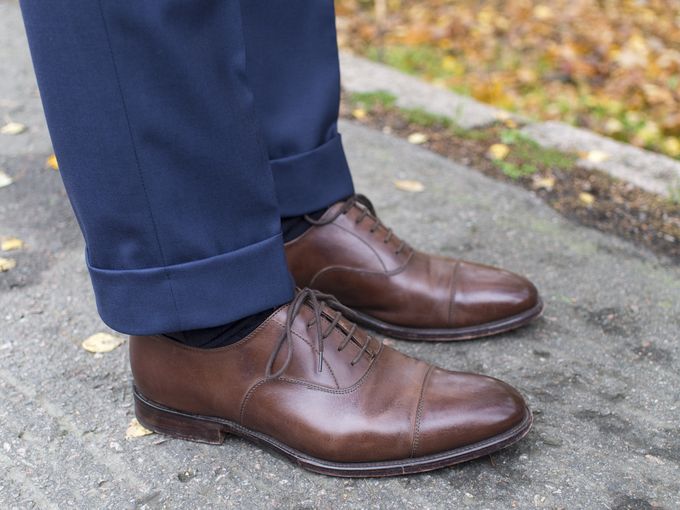 A pair of brown cap toe Oxford shoes won't let you down - ever.