Office Outfit With A Navy Wool Flannel Jacket And Woolen Accessories
This Sunday's outfit is again all about clean and rather simple aesthetics, modern fit and quality materials.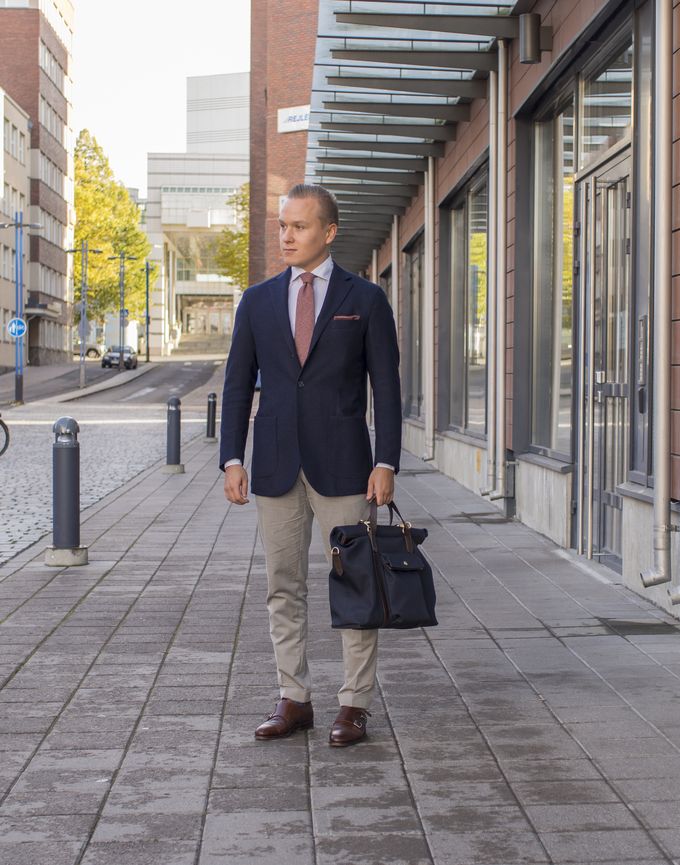 The jacket is from Luigi Bianchi Mantova, tie from Berg & Berg, shirt from SuitSupply, pocket square from Berg & Berg, belt from Equus Leather, trousers from SuitSupply, socks from Falke, shoes from Meermin and briefcase from Mismo.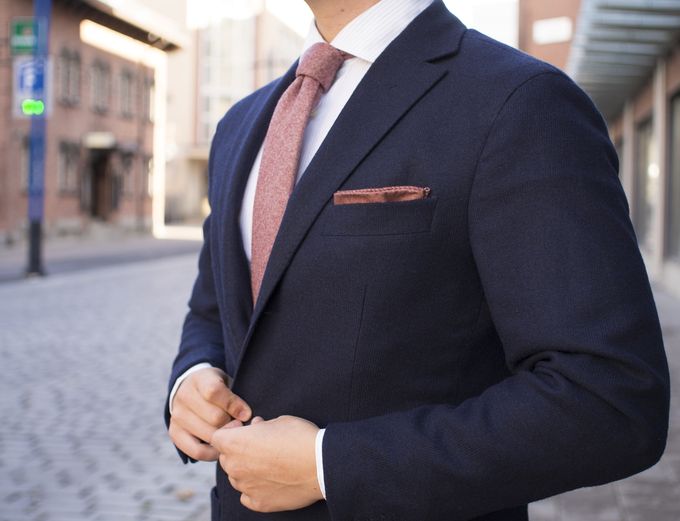 Some soft-looking fabrics here. Love the shoulder line of this jacket.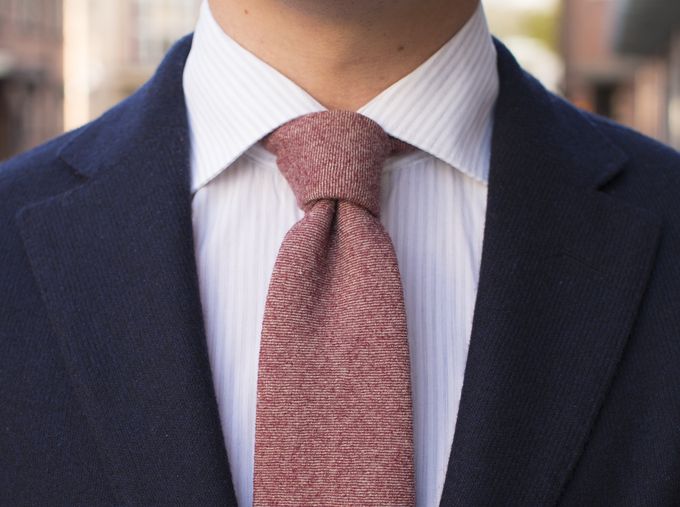 This tie is from Berg & Berg's new collection, and is perhaps a bit on the thicker side. The faint pattern in the shirt adds a nice touch to otherwise mostly solid colors.