Orange Accessories for Autumn - Yes or No?
As one of my samples from Berg & Berg's new fall/winter collection, I received an orange floral tie. And while a darker burnt shade of orange is pretty much business as usual for the season, lighter shades really aren't. There is something really elegant in handmade floral silk ties however, something that make them an okay choice throughout the year. I've already used this tie with a variety of outfits, and I must say it looks gorgeous almost no matter what you wear it with. Dark navy flannel in December or blue linen in June, a good-looking orange floral seems like a good choice. A true 365 day tie, I'd say.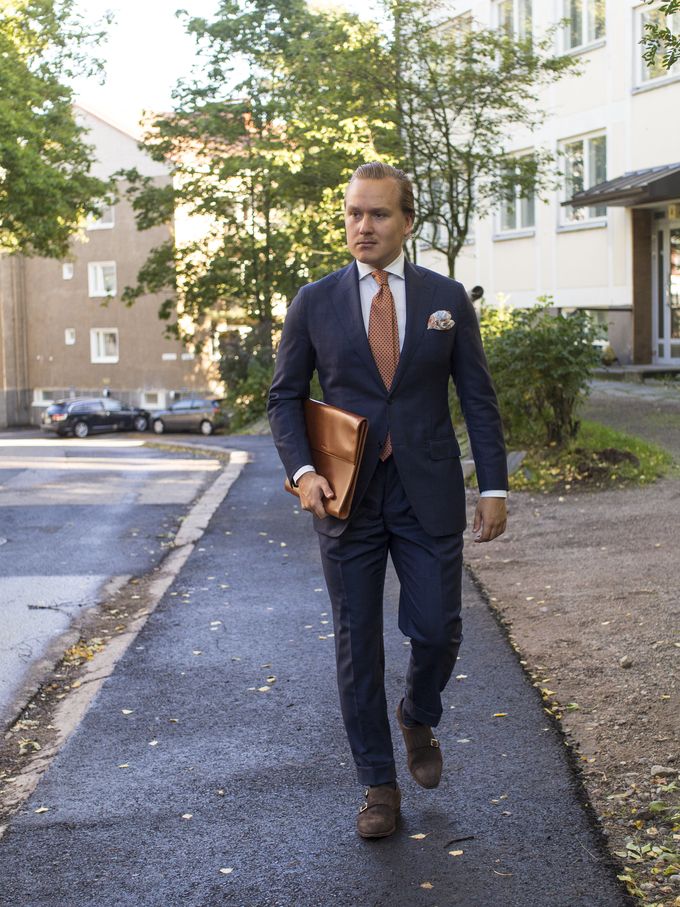 The worn clothes include a made-to-order suit from Vaatturiliike Sauma (270 g/m2 Ariston fabric), made-to-measure shirt from Luxire, floral silk tie from Berg & Berg, cotton silk pocket square from Drake's London, braces from Viola Milano, socks from Berg & Berg, dark brown double monk shoes from Carmina and a Valchetta leather portfolio from Berg & Berg.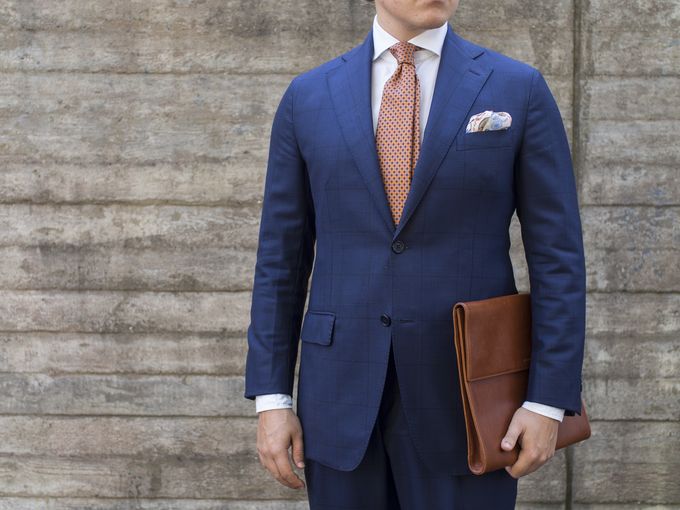 The look and fit on this suit jacket is just amazing. My most comfortable jacket, too.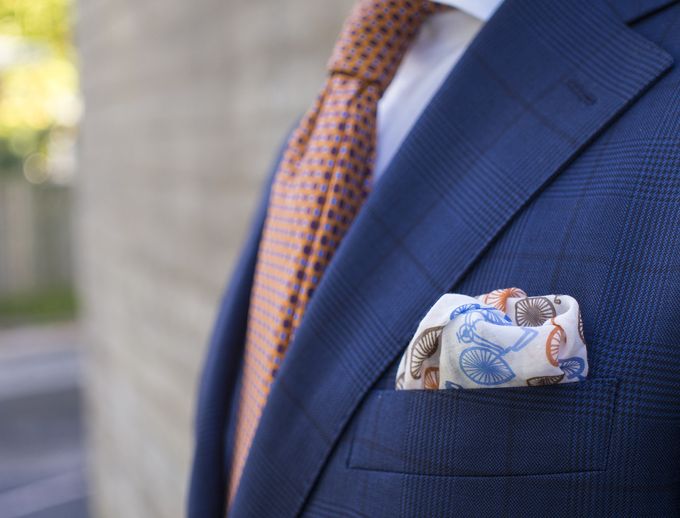 One of the easiest ways to a succesful tie and pocket square combination here. Select a pocket square with a secondary color that matches your tie, and you'll most likely have a balanced and sophisticated look right there.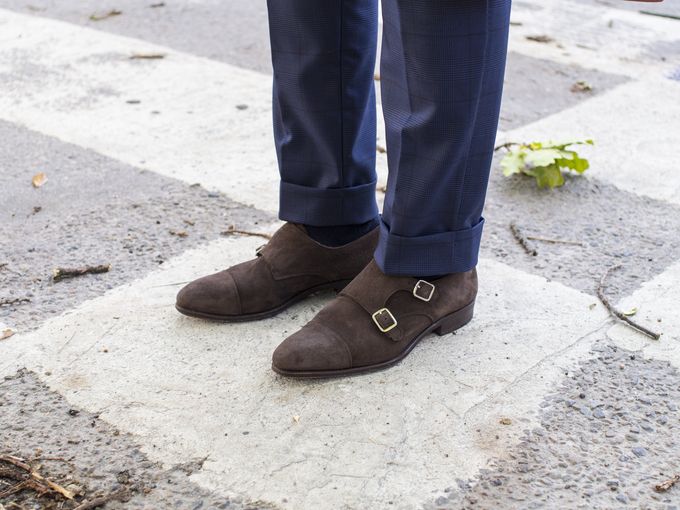 For some reason Carmina's Inca last last never really grew on me which is probably the reason this pair has mostly been gathering dust and hugging shoe trees in my storage closet. That said, they do look quite alright in this outfit.