After a few hours by the beach me and my girlfriend went to have some dinner in the evening, and I thought I'd sport my recently bought Gran Sasso pique fabric shirt. The shirt is simply fantastic - somewhat stretchy and super soft. I've worn it under a casual jacket, but this time I went for the shorts look.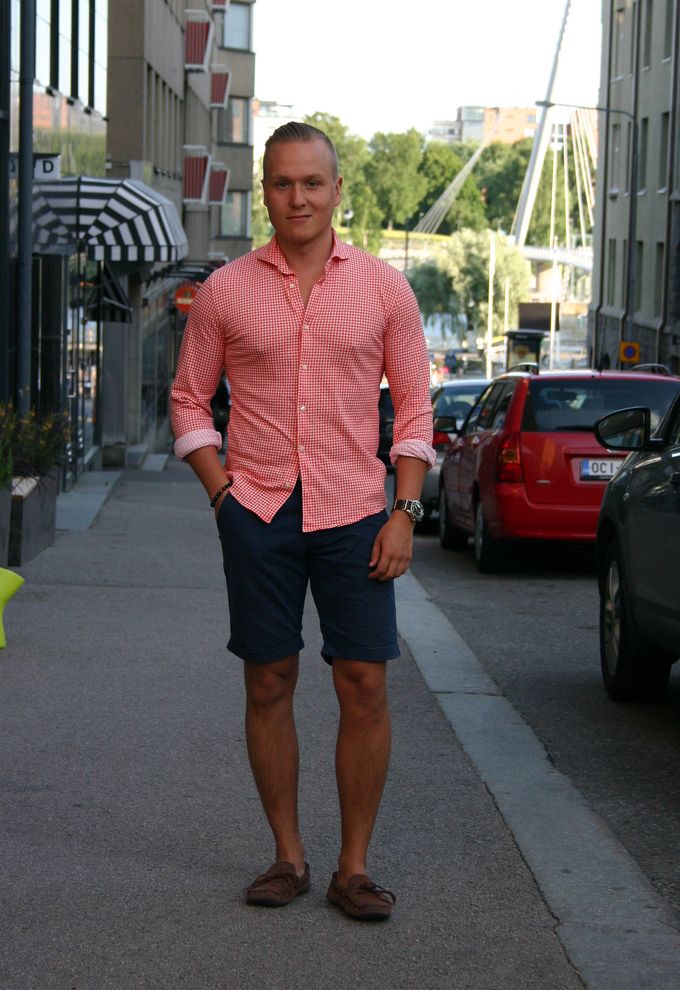 The shirt from Gran Sasso, woven leather belt from Berg & Berg, shorts from Selected, watch from Armida and brown suede car mocs from a brand I can't remember. I actually got these shoes as beaters for Mardi Gras last year and after a heavy-handed wash they're still pretty much alive.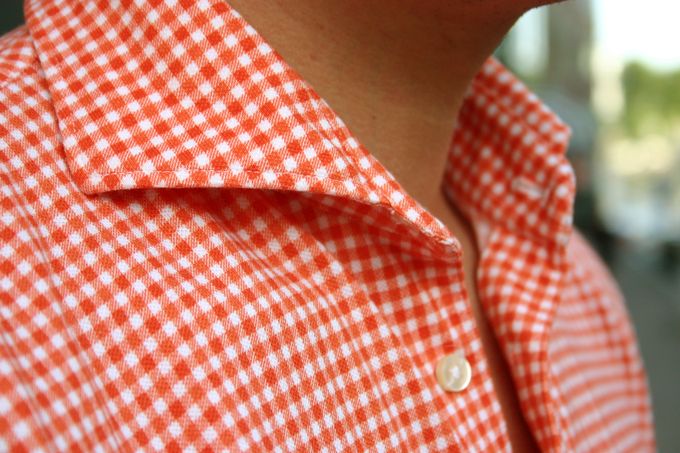 The orange gingham check screams menswear, and I don't mind to be honest. The collar style is a nice spread collar that rolls softly, just the way I prefer it.