Even though I usually trust in plain colors with perhaps a striped shirt, it feels good to break the pattern every now and then. After getting this Tombolini Prince of Wales check suit, I always figured I could wear the trousers separately. The weight of the wool is similar to the wool flannel in my Luigi Bianchi Mantova jacket, so I decided to pair them up for a day at the office. Not the most restrained look, but I quite like it.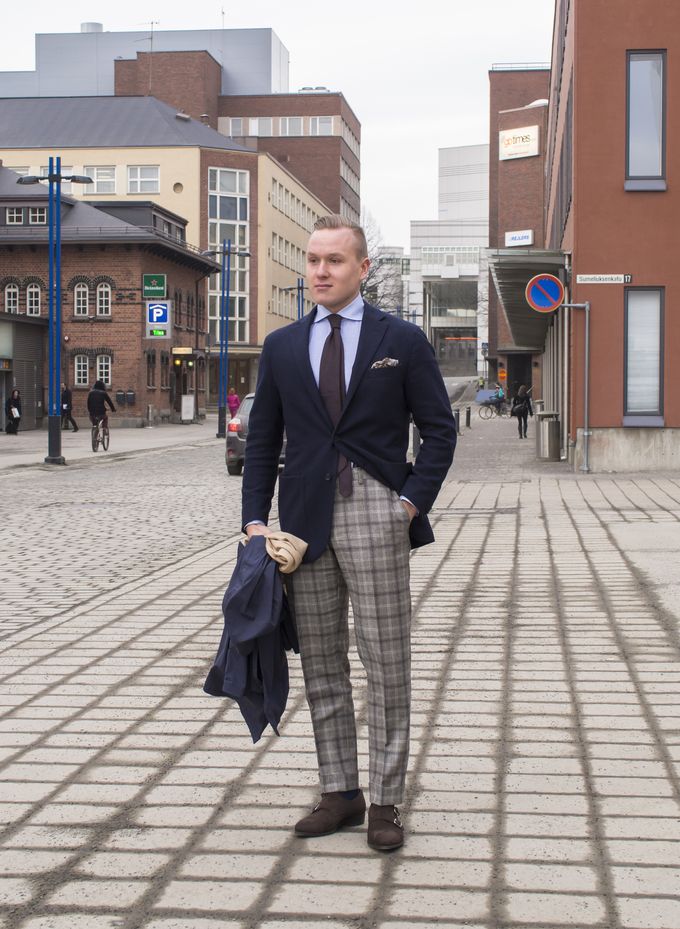 So, the jacket is from Luigi Bianchi Mantova, shirt from SuitSupply, grenadine tie from Berg & Berg, pocket square from Richard Talbott, suspenders from SuitSupply, trousers from Tombolini, socks from Berg & Berg, suede double monks from Carmina, scarf from Berg & Berg and raincoat from Sealup.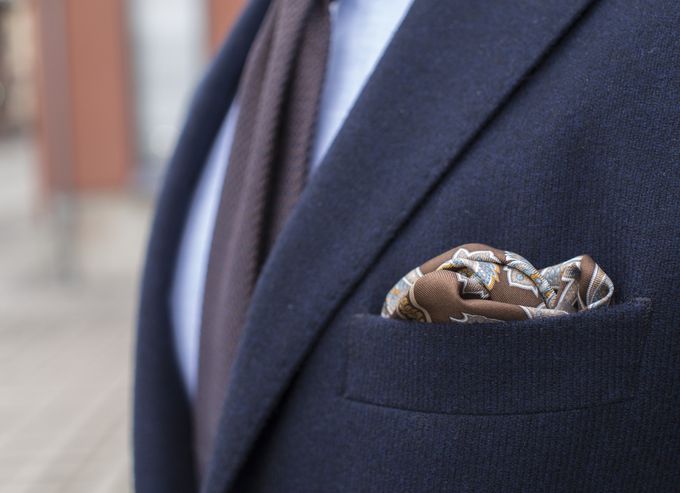 A brown gold sky blue pocket square to go with Berg & Berg's brown and navy grenadine tie.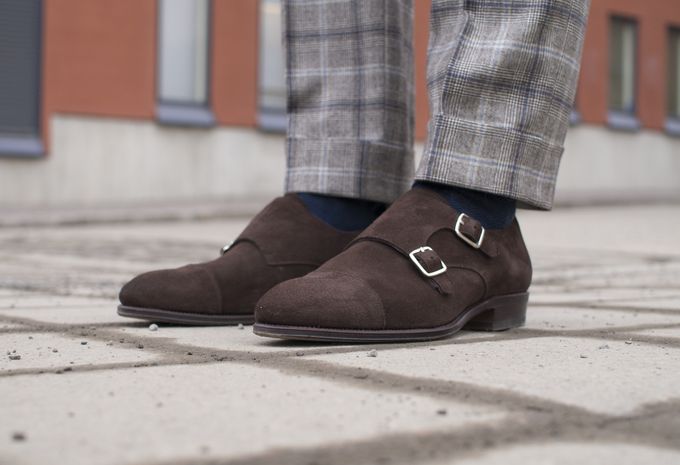 Brown suede and the navy socks truly complement the fabric of the trousers.