Peach - The Menswear Accessory Color for Summer
Acceptable weather has pretty much arrived to Finland by now, so it's a good moment to talk about one of the coolest colors to utilize in your summer outfits, peach. This color is something that stands out among the sea of red and blue accessories, yet it does that without being overly eye-catching or screaming for attention (where orange often is). Peach is also subtle enough to be used in even formal occasions without any problems, and in my opinion should be considered for all summer parties and the like. Furthermore, the color is truly versatile and combines beautifully with all shades of blue, brown and green. This Sunday's post presents an outfit where peach has been implemented to an otherwise dark brown spring/summer look.
The suit is from SuitSupply (Havana fit), shirt from Sonrisa, wide knit tie from Brooks Brothers, beach print pocket square from Drake's London, belt from Berg & Berg, socks from Bresciani, shoes from Alfred Sargent and leather portfolio from Berg & Berg.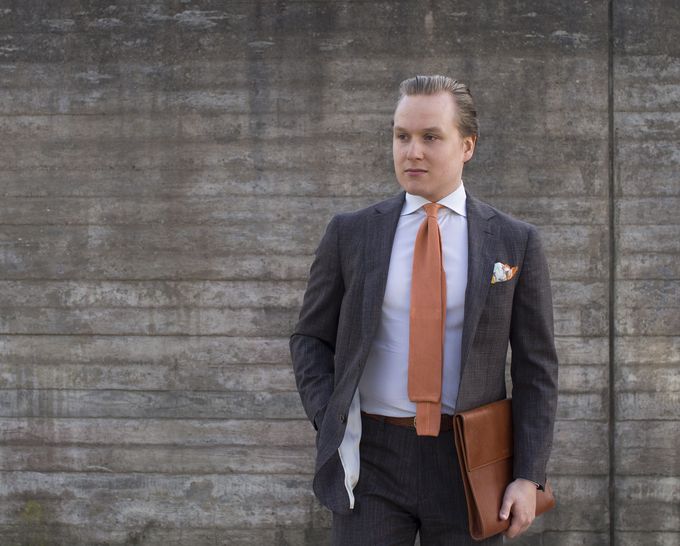 The peach tie and the multi-colored pocket square look great with this Berg & Berg's portfolio. I've also gone with a braided Valchetta leather belt from Berg & Berg's 2013 collection, as I really like how it adds a touch of casual summer feeling to to the outfit.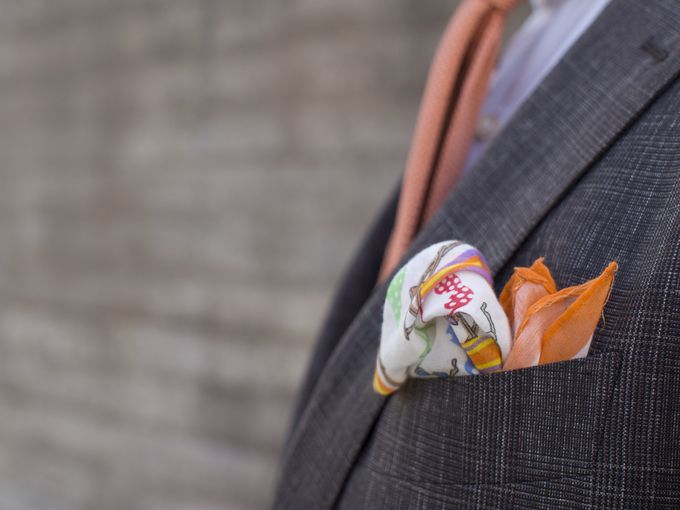 Drake's London beach print pocket square from their "Cotton Lawn" cotton blend material. Sadly, they no longer seem to produce pocket squares in this exact fabric.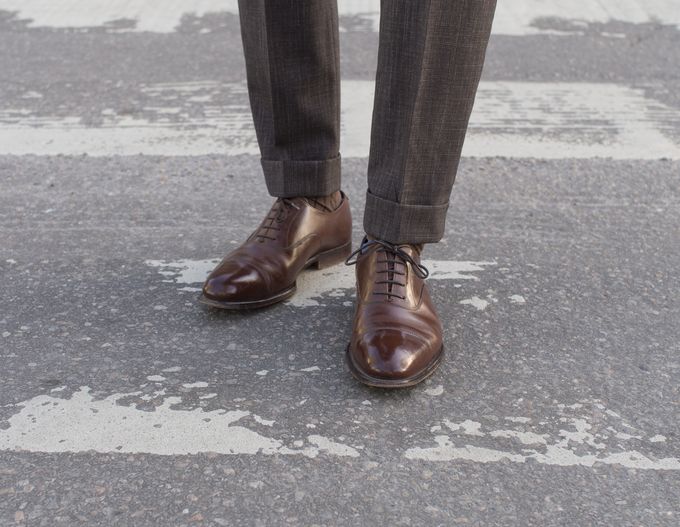 Didn't feel like playing around with shoes this time, so went with basic dark brown Oxfords. Often simple is better, too.