Quality Overcoats - Top Men's Outerwear Picks
Today was the first day we had less than -10 Celsius where I live, a fact that reminded me for my failure to find that new overcoat I've been meaning to get for this winter. So, coats most likely being in the minds of others as well, I figured to go through some basics to keep in mind when shopping for one. I also picked some favorites that were on sale at Yoox.
In general when it comes to coats, we have to face a few facts. First, they're usually one of the most expensive pieces of clothing we buy. Second and because they are expensive, in my opinion it's best investing into a few quality pieces that have a classic design. And, again, classic doesn't mean it'll look like your grandpa's musty old coat, it just means it does have any stupid features and in general follows a classic design. This way it'll still look good in a few years (this won't) and suddenly putting half a grand in it doesn't sound like a bad deal at all.
Now, there are a few basic designs that I would personally consider. A single breasted with flap (like the camel-colored Caruso below) or vented pockets (like the grey Luigi Bianchi Mantova) or a double breasted with either regular flap pockets or patch pockets with flaps (like the first Cantarelli below). Also, you're probably going to want two different kind of coats for some rotation. I own a basic navy single breasted coat, so I figured I'd get a double breasted coat in a beige ish color as my secondary coat.  
Everyone's personal needs naturally vary, so I would suggest putting some thought into the buying process. Think what kind of coats would get you through as many occasions as possible. Things to keep in mind don't just include the basic design and color, but also things like pattern, texture and sizing (what do you wear underneath?). If buying a couple of coats (that in brick and mortar stores easily go up to 500-1000 Euros) per season sounds like too much, think what you need the most at the moment and prioritize. I would get a basic dark coat at first, either a navy or a grey one.
Anyway, here's a list of some goodies I've been tracking over the last months. Most good-looking coats in commonly used sizes have been sold out from major online outlets a while ago, but there's still some left: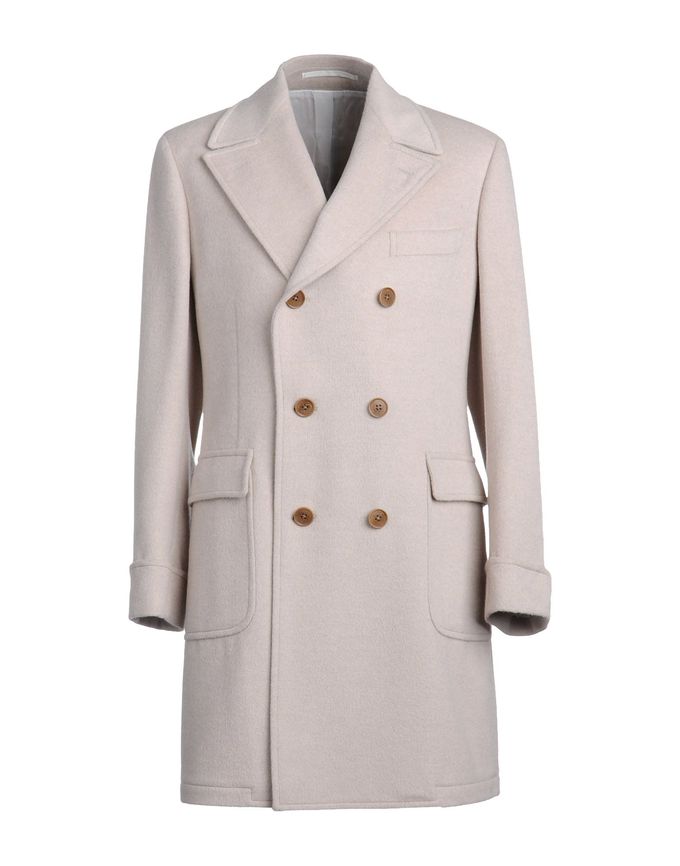 This one must be my absolute favorite, and now that it is on sale the price isn't too bad either. Size 50 left, should make someone happy.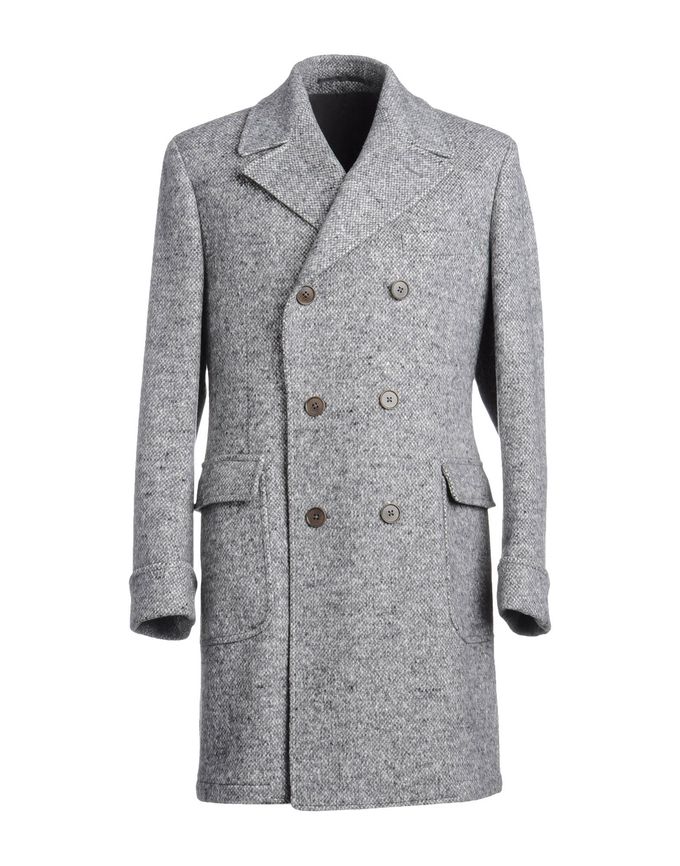 Another Cantarelli coat with a cool texture. The price is about right, too.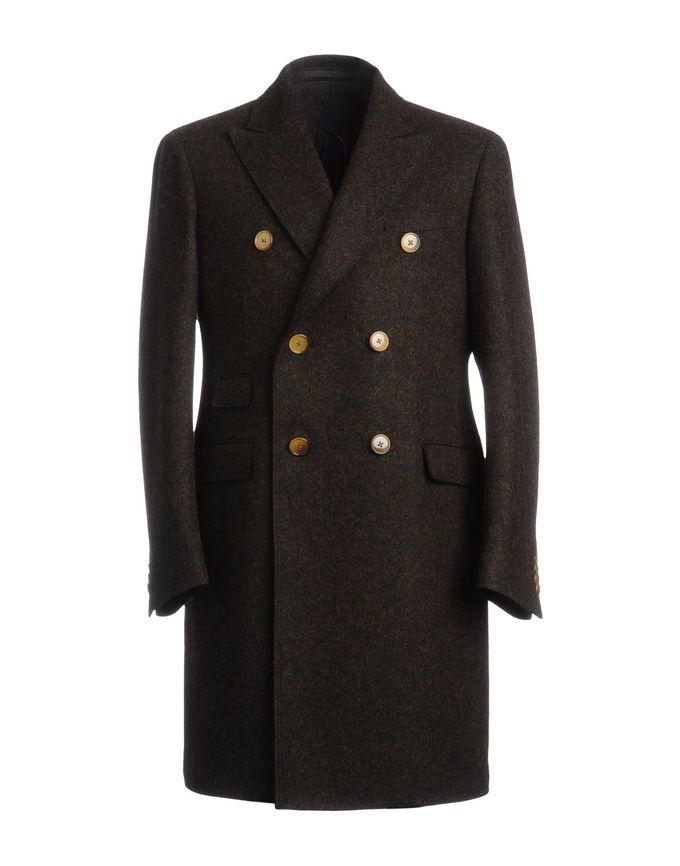 A gorgeous brown Cantarelli overcoat, which seems like a pretty perfect deal. I have one problem with it though, the ticket pocket. If you don't share my hate for ticket pockets this should be a true keeper.
4. Lardini overcoat, blue and dark green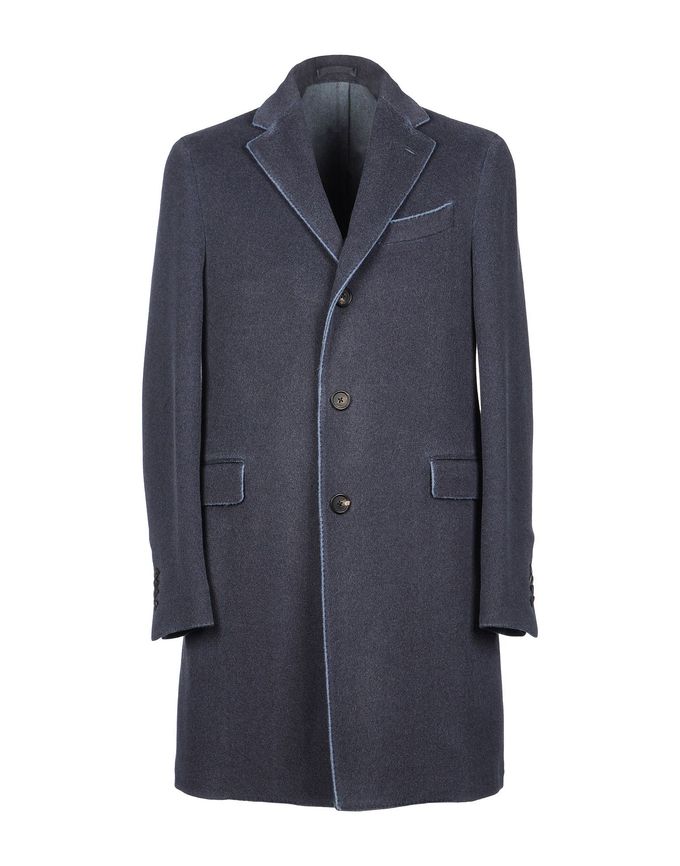 I'm personally a fan of slightly casual coats (where I would put this due to the fabric) that aren't double breasted. This one would be great for all kinds of fall and winter sport coat looks. Seems to have rather good-looking soft lines, too.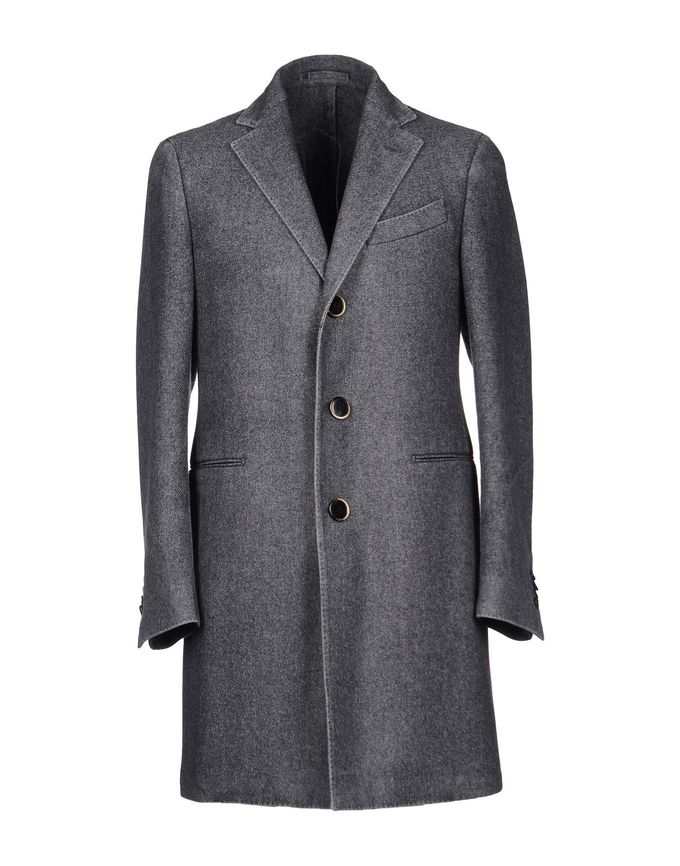 A basic grey coat for a budget. Not sure if it has flaps on those pockets though.
6. Luigi Bianchi Mantova grey overcoat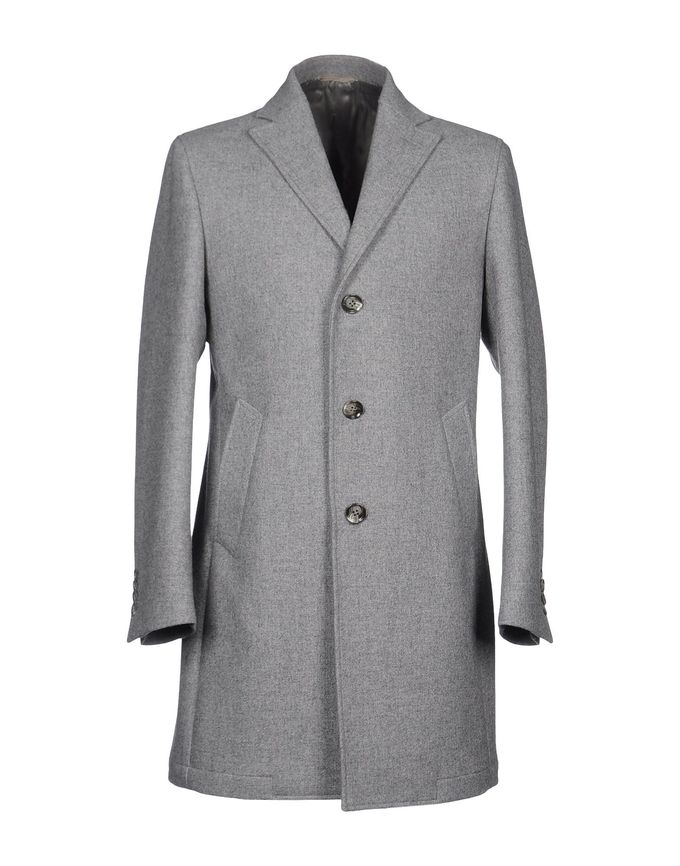 Another basic grey coat, but with vertical vented pockets and in a touch lighter shade of grey than the previous one. Cheap and has the most common sizes left.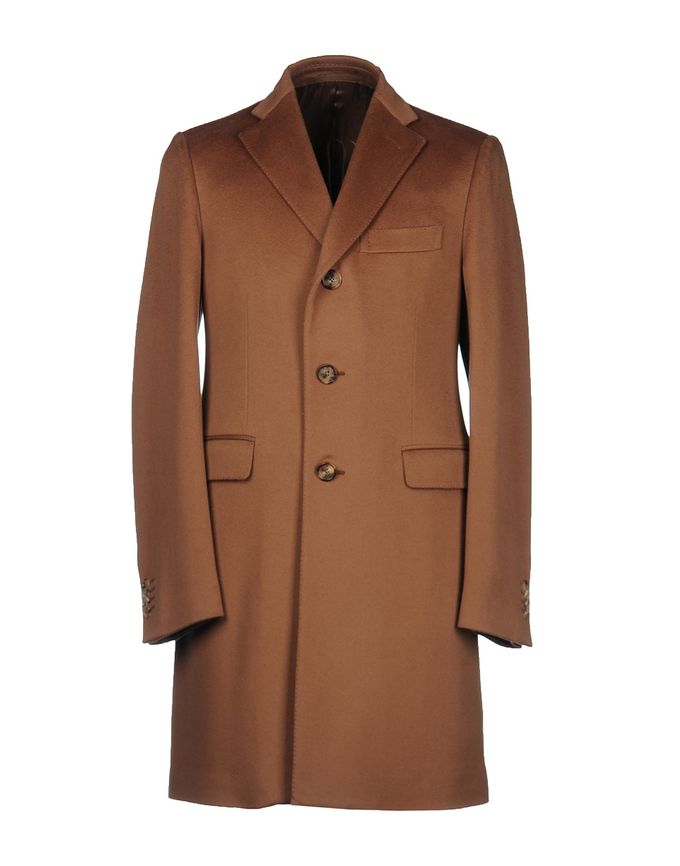 This one's a true calssic. 100% wool, seems to have an amazing texture and of course that Caruso swag. One of those colors that will look amazing always, for ever. The design is timeless yet modern.
8. Caruso dark grey PoW check overcoat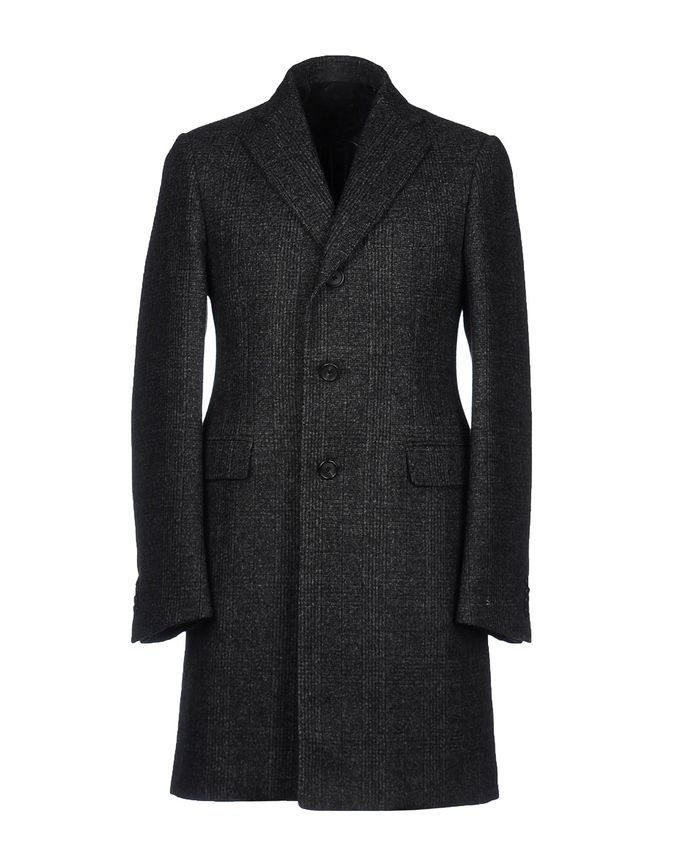 Looking for a dark grey coat with a little something extra? I personally find a plain dark grey color a little bit boring, but a good-looking pattern can do miracles. Go for Prince of Wales check.
9. Caruso blue overcoat, size 46 (US 36) left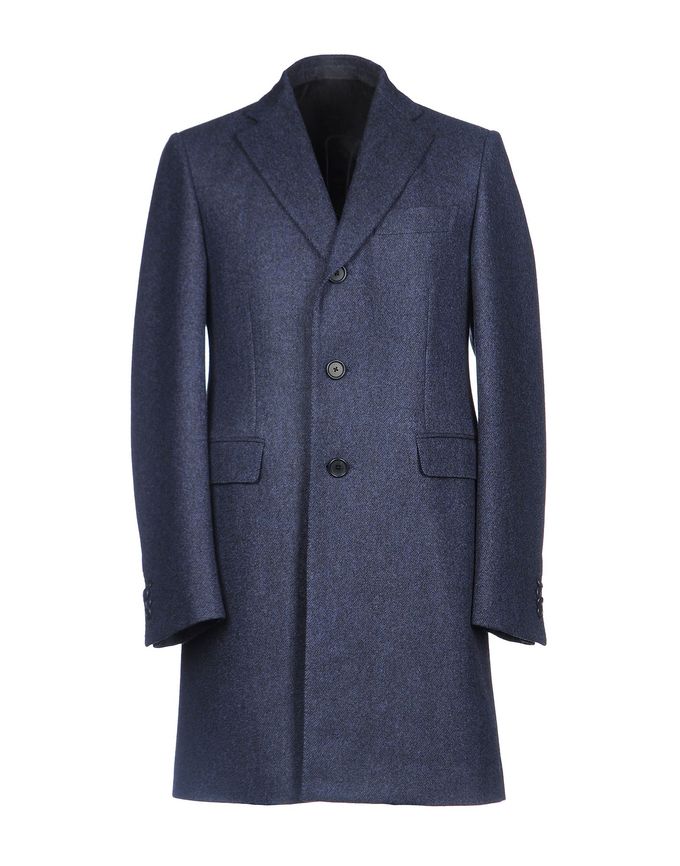 Perhaps the best-looking coat on Yoox, this Caruso should give someone a great shelter from the winter weather. 100% wool and a timeless classic design, so this investment will remain in fashion for many years to come. Only size 46 (36 US) left though , and the price is getting close to brick and mortar prices. Still, just look at that color.
10. Tombolini dark grey overcoat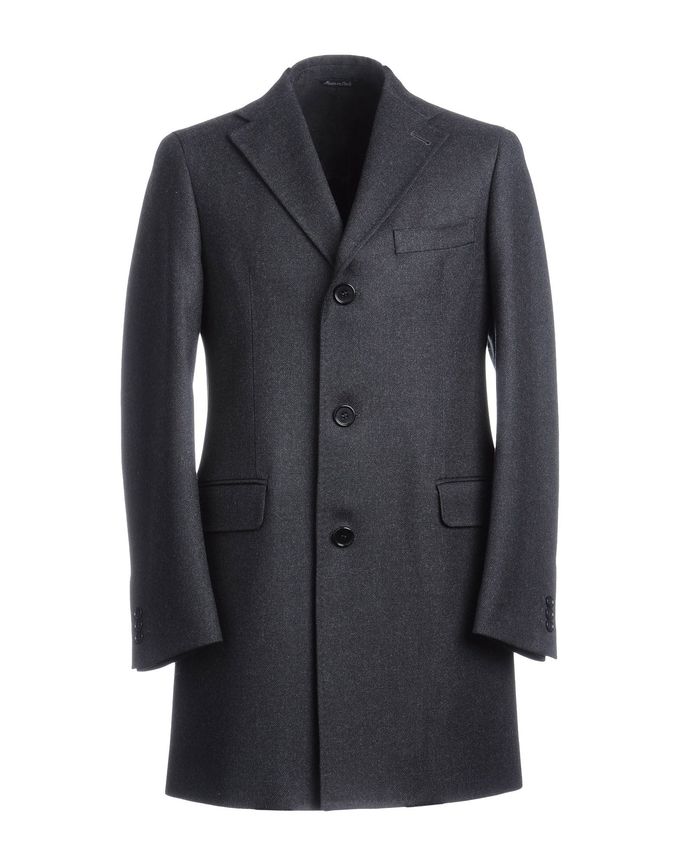 Another dark grey option, 100% wool and with great-looking soft lines. If I had to take a plain dark grey coat, I'd take this.