You don't have to read too many style or menswear blogs to come across someone telling you that the devil is in the details or that it's the details that separate the excellent from the good. I'm now going to pitch in by talking about coordinating your details with the weather, using the pictured outfit as an example. Despite missing an umbrella, I think it's a great example of how you can adjust an otherwise quite regular spring outfit to a rainy day.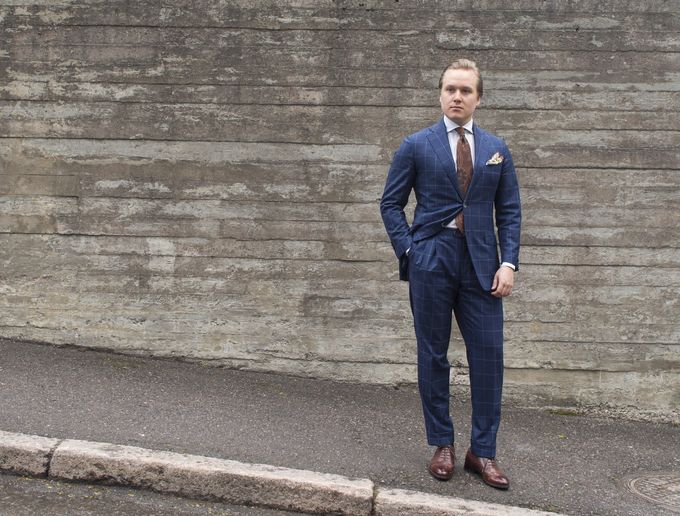 So, we've got a lightweight blue windowpane suit that is a great pick for a lovely spring day. Unfortunately, it doesn't look like it was too sunny on that day. What I've decided to do is still go with the suit, but adjust my the other components a little bit to match the day's weather. I've gone with my wonderful handrolled Berg & Berg ancient madder silk tie with its perhaps more autumn like colors and picked the more reddish brown full brogue Hunt Oxfords from Alfred Sargent. For my pocket square I've chosen Rampley & Co's white/green/rust bird print square, one that I feel goes perfectly in this particular outfit. In my opinion the only thing this combination needs is a dark green umbrella, like this one from Drake's.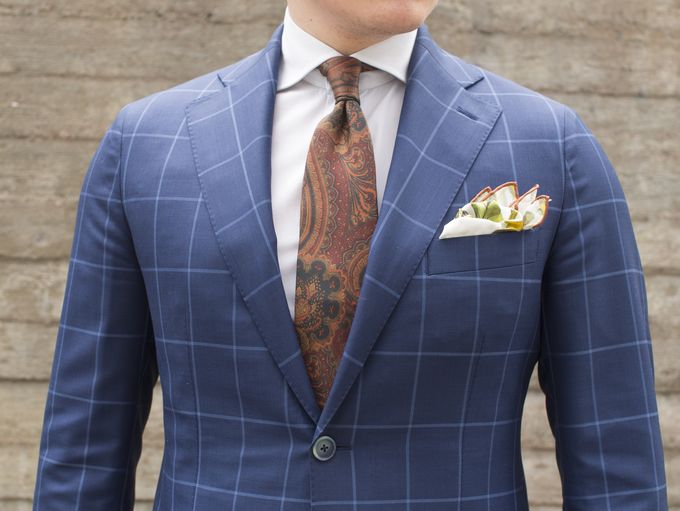 While writing this I realized I haven't had any pictures of this tie on the site before. I've actually worn it quite a lot lately and must say the colors look especially good with the slightly muted blues on this suit. The vintage feel also works great with some of this suit's details, such as the double pleats and the side adjusters.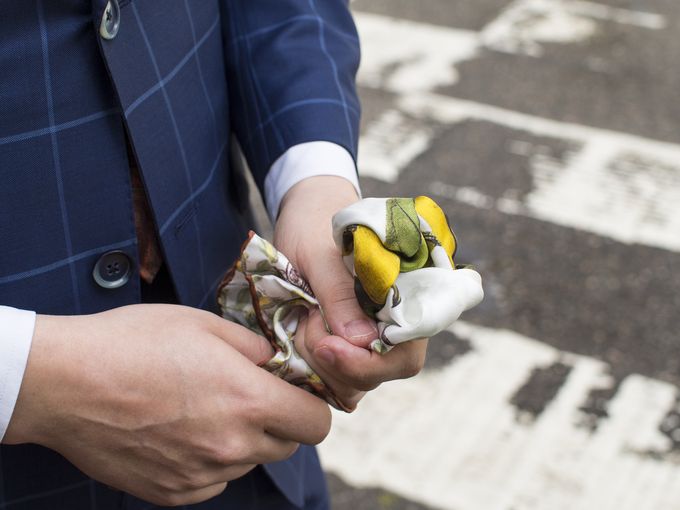 Puffing it up. White silk that isn't shiny always looks amazing by the way. Also, the colors in general on this Rampley & Co square are just perfect for the tie worn here.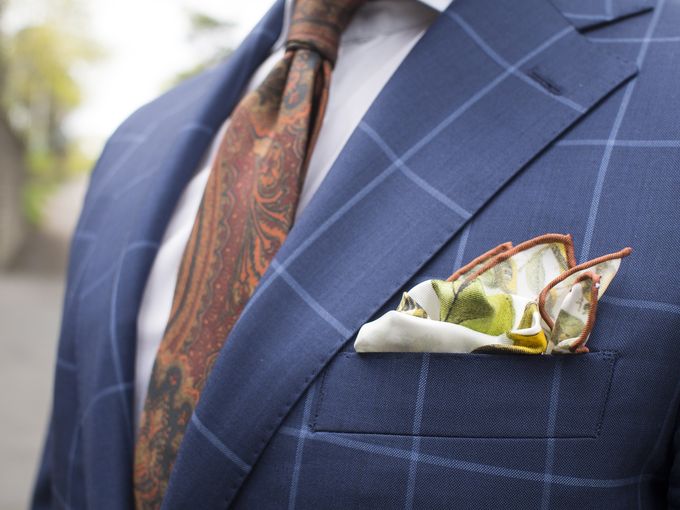 Dark blue, crisp white, greens and rust. Nothing more needed.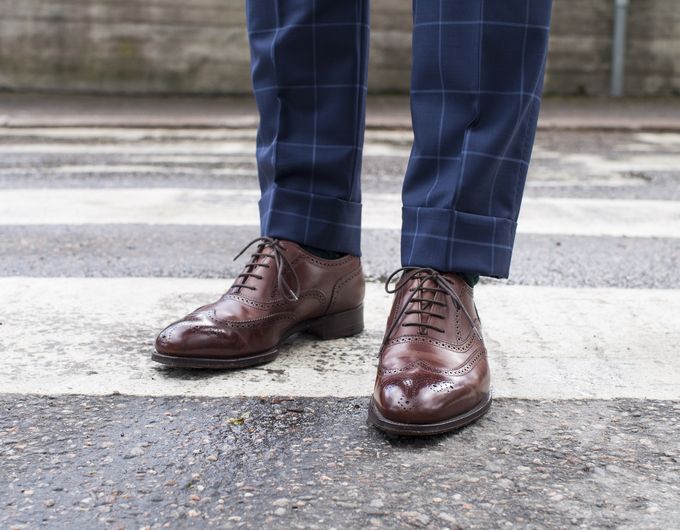 While the full brogue design is certainly not my favorite for the warmer seasons, they are very fitting for a days like this when you don't necessarily don't want to go for the ultimate casual suit look. When they really get to shiny though, is when the temperatures drop a little bit and we have those crisp autumn days later in the year.