Rampley & Co - New Art-Inspired Pocket Squares Reviewed
Earlier this year, I reviewed a couple of pocket squares by a London-based company, Rampley & Co. I really liked the products and the way they utilized art to manufacture large size pocket squares from the finest materials. Now, while I'm not really a big art person, I do love large prints that have unique and interesting color palettes. Therefore, when I was contacted by the company again, I was keen to try their new collections.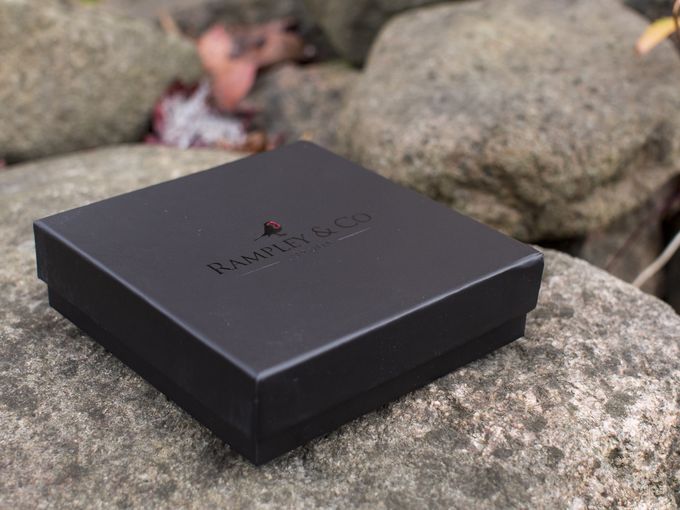 The first pocket square in the spotlight is The Annunciation, with Saint Emidius. The print is based on a painting by a Venice-born painter Crivelli, and features an interesting Reneissance-esque theme with a set of beautiful colors. The printwork has a certain softness to it, but is still sharp and clear. In my opinion, this pocket square is easily combined with different kind of outfits throughout the year. Furthermore, the versatile color palette allows you to exploit the large size and image, giving you the option to emphasize certain bits with certain colors when you fold this into your chest pocket. For example, puff up the apricot orange tones when wearing your orange tie.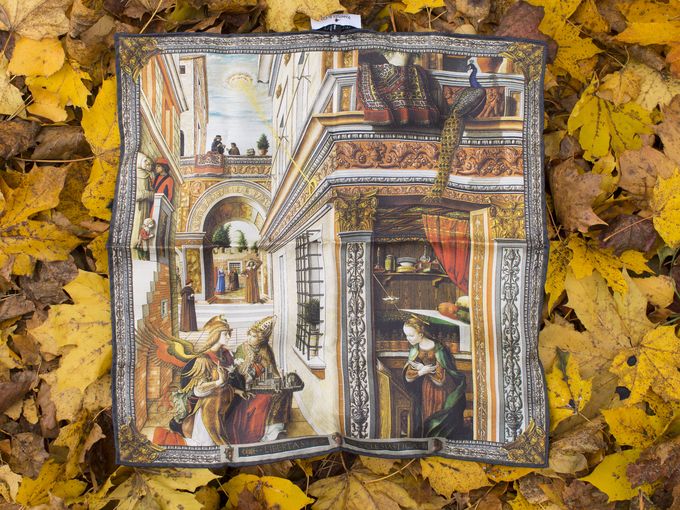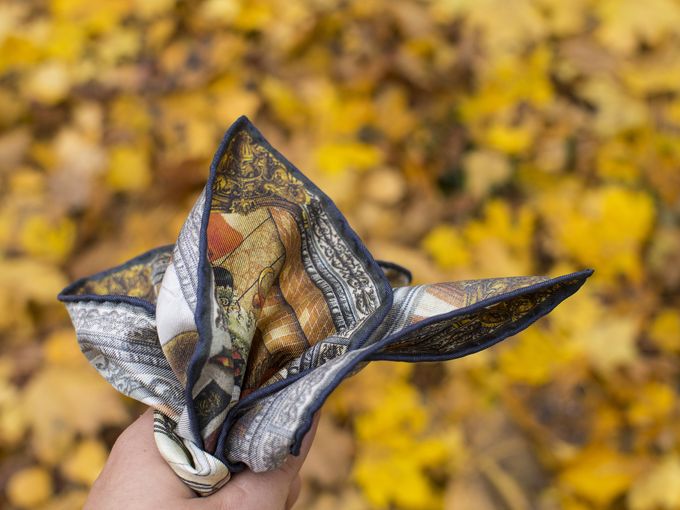 Next up, we have my second piece from Rampley & Co's William Swainson collection, The Kingfisher. When I saw the model had been re-stocked, I simply had to have it. The kingfisher bird looks gorgeous on the matte white silk, while the ornaments and the borders are beautifully highlighted with a crip golden yellow color. The blue-gold-white combination has always been a winner, and trust me this pocket square elevates it into completely another level. A true masterpiece in my opinion.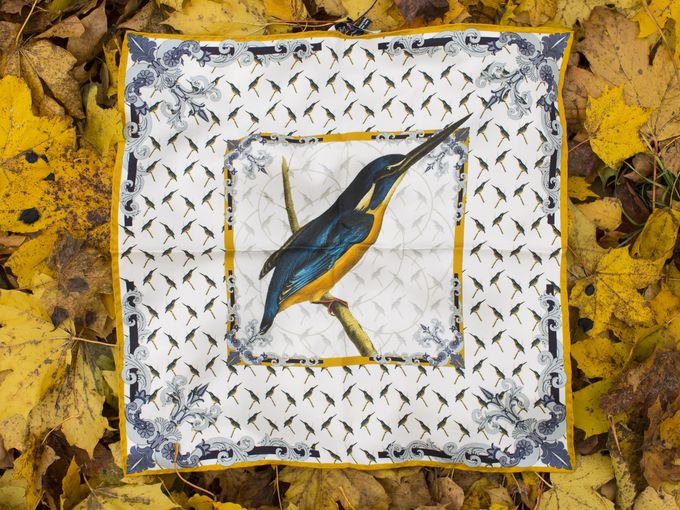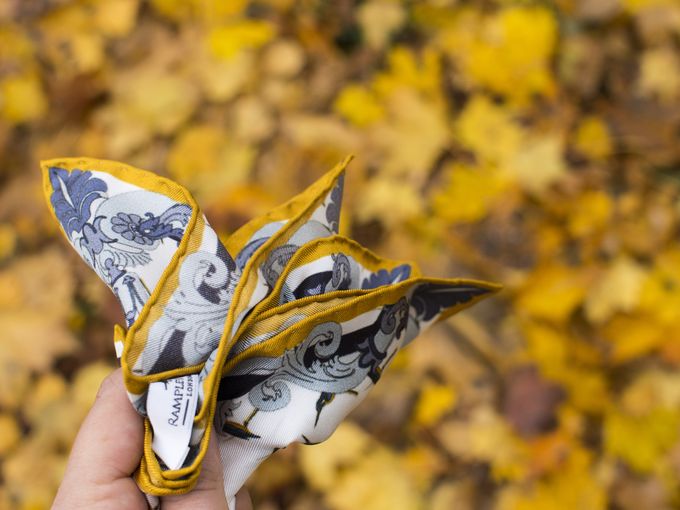 In summary then, more pure success from London to the pocket square market. And as much as I like these products, I'm eager to see what the company could do with another materials. Prints like the ones from William Swainson collection would look unreal in lightweight cotton and linen materials, while the more dramatic squares would most likely look fantastic in soft lightweight wool. Perhaps next year?