Sartoria Dalcuore Bespoke Blue Summer Suit
As I wrote earlier in my Naples trip report, I commissioned a blue hopsack like fabric summer suit with Sartoria Dalcuore earlier this spring. The aim was to get a versatile piece for summer time, one that would be good for work but also on time off and preferably as a standalone sport coat. I received the suit about 1.5 months after the commission in the finished form, so we decided to rely on the two fittings we had during my visit to Naples.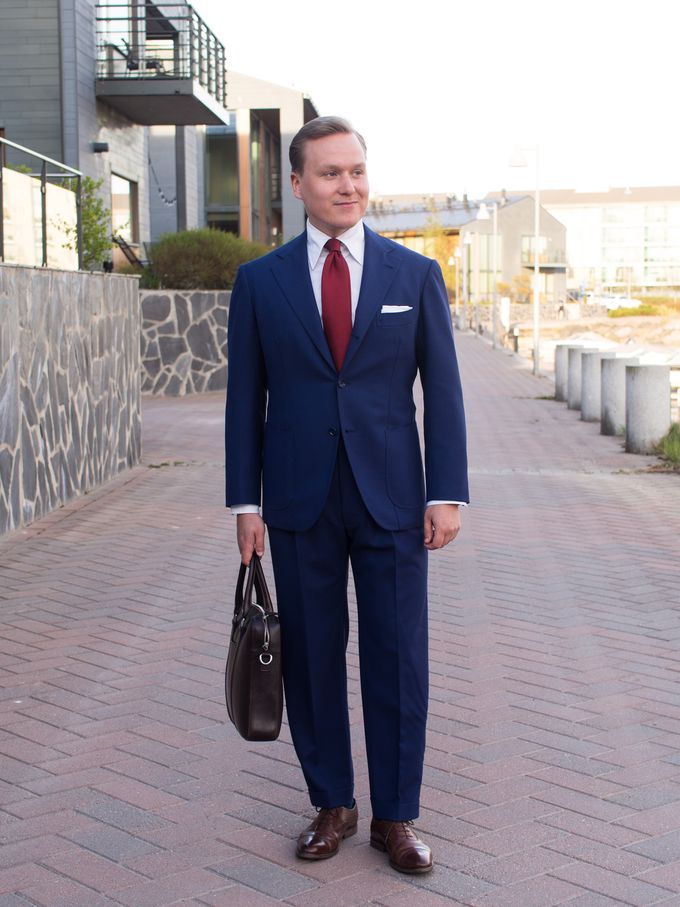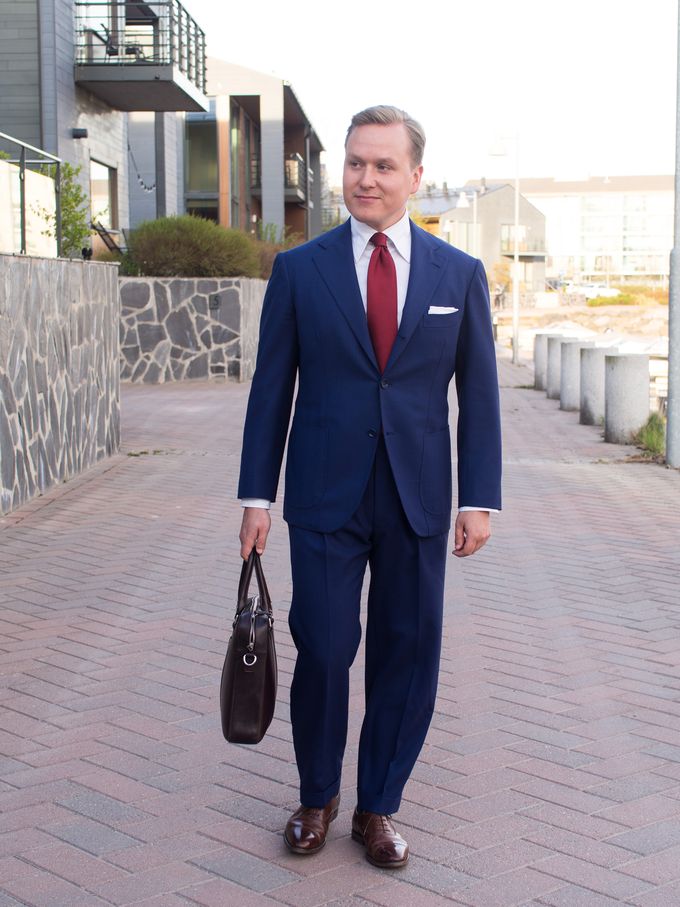 In general the suit has a classic Neapolitan look with a 3/2 roll jacket. The jacket is unlined and constructed with rather lightweight canvas. For maximum versatility it also features patch pockets. On the trouser side we have a high ish rise and double pleats with a little bit more roomy fit compared to most of my other trousers. The trousers are finished with four centimeter cuffs.
Fit wise I'm quite happy how the suit turned out. Despite the ahsty schedule and skipping a fitting the fit is great. The jacket is quite fitted and the trousers more loose though which can sometimes look like a bit of an inbalance, but I actually really like the look as it is now. Having said that I have been kind of getting the feel for the suit still and perhaps might do minor alterations at some point.
The look in these pictures is also something I really wanted to wear at some point. Combining such vivid shade of blue can easily make you look just like another fashion peacock, but in my opinion when you create the look with just the right classic components it can actually create some of the best summer looks ever. Combining my bespoke Cappelli jacquard twill tie with this suit, the long collar point shirt and the bespoke embroidered pocket square has easily made this one of my own summer favorites of all time.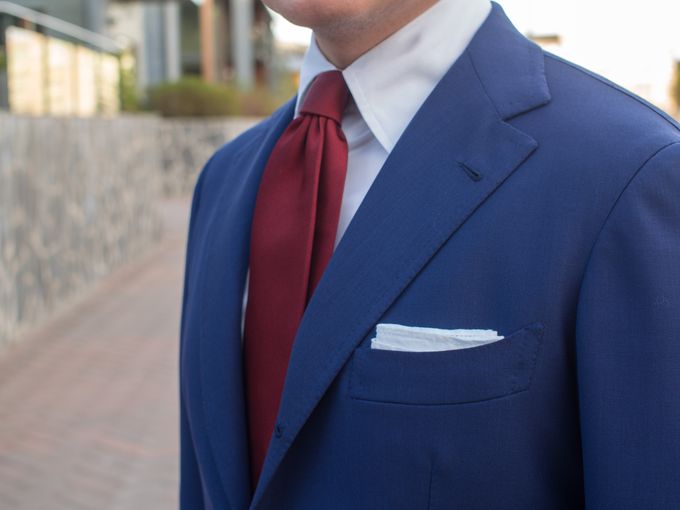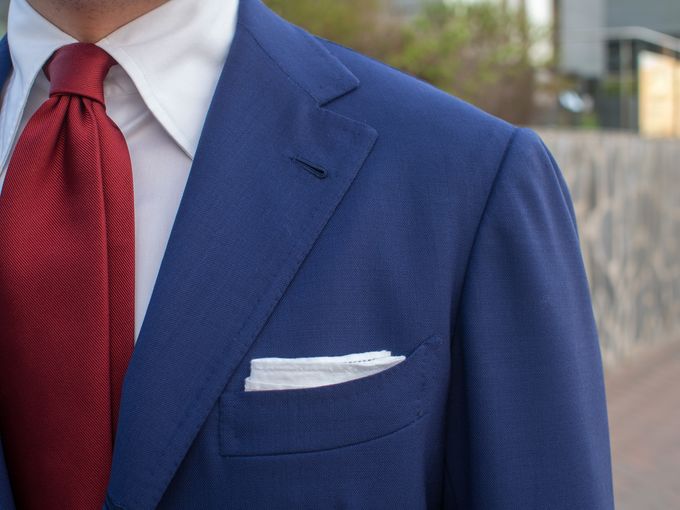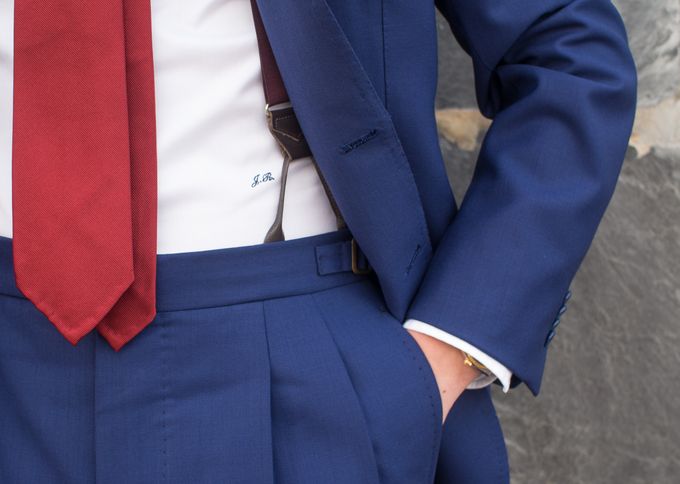 Brighter colors than I usually wear, but the look is still very refined and classic due to the materials, fit and simply feel of the different pieces.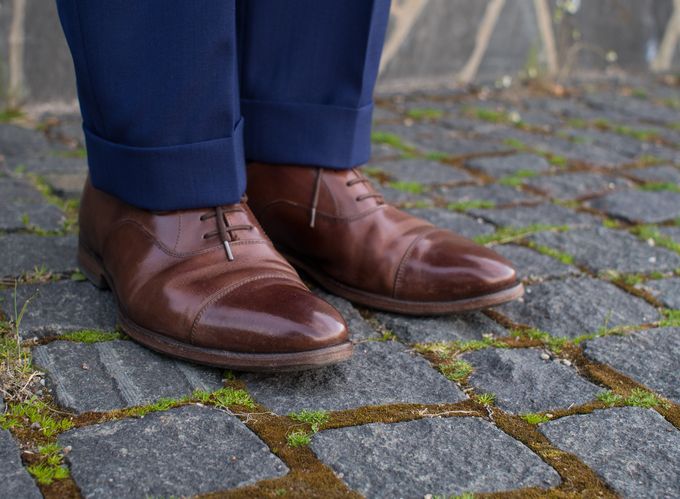 And finally, my Alfred Sargent Oxfords to finish off the entire look. This shoe selection is more business forward and you could easily exchange this pair with some loafers for example.