Saturday Brunch and Woolen Accessories
What I wore yesterday for brunch with my girlfriend. Due to the place and daily mood, I wanted to dress up a bit from my normal quite casual sport coat combinations without going too formal. A slightly finer wool jacket with some nice and soft woolen accessories was what I went with.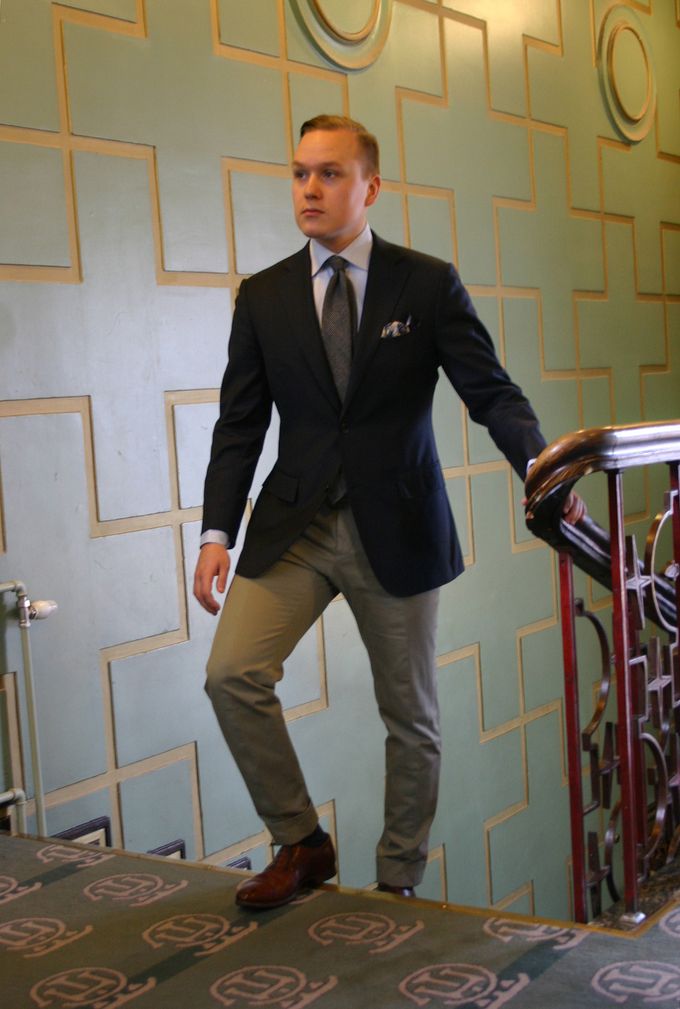 For a longer time I've been looking for a softly padded, fine wool jacket with patch pockets or without, but so far haven't found one I really liked. This particular jacket is part of a SuitSupply suit in the Napoli fit and is perhaps what I'd call OK. The roping makes it a touch more formal, but when used with dressier shirt, trousers and shoes it isn't too bad.
The other items include a sky blue poplin semi spread collar shirt, Berg & Berg unlined wool Prince of Wales check tie, Berg & Berg wool pocket square, Equus Leather bridle leather belt, Incotex chinos, navy Pantherella socks and Crockett & Jones Hallams in chestnut.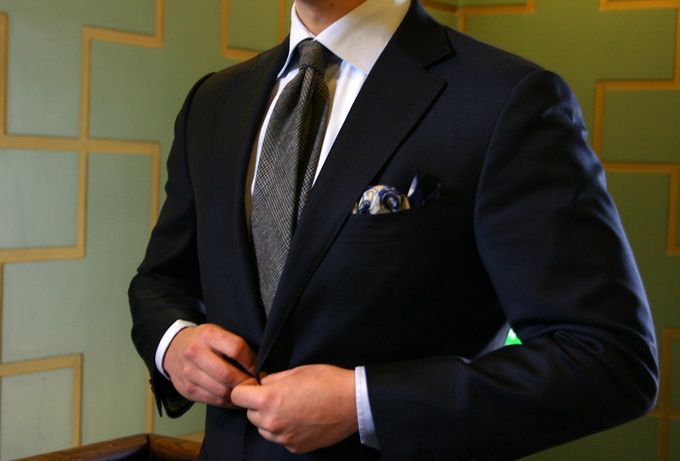 The wonderful soft matte finish on the woolen tie and pocket square keep the overal feel of the combination less formal and fit for season. If this had been during summer, a shantung silk tie or perhaps a linen or linen silk blend tie with a rougher texture would have been perfect with the rest of the items. A lightweight cotton pocket square with some kind of fresh seasonal print would be a perfect summer replacement for the woolen pocket square.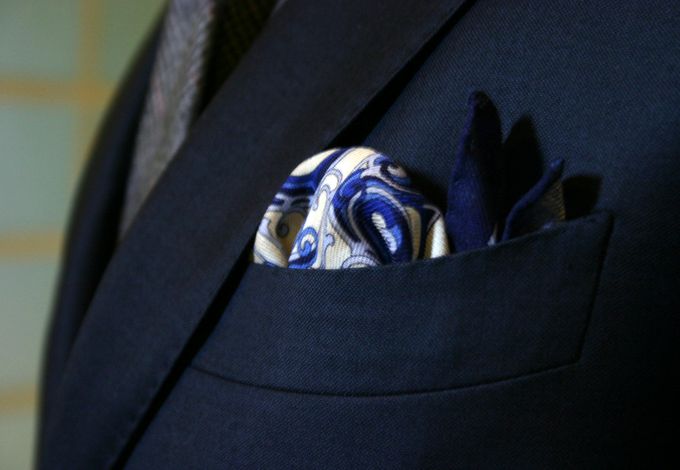 And lastly, a simple fold.