Shantung Silk Ties by Exquisite Trimmings
Second part of my look to Exquisite Trimming's own collection focuses on their extensive selection of shantung silk ties. Shantung silk ties are a wonderful way of adding a touch of casual flair or just texture in your look. They're essentially raw silk that have been left to its slubby form. ET's shantung ties come in either 8cm (3.25") or 9cm (3.5") width and are made with a three fold construction, making them proper wardrobe essentials that can easily be used around the year.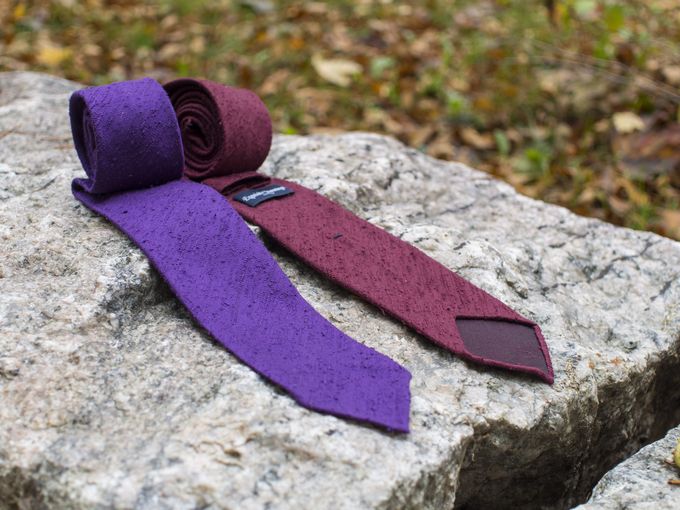 For this feature I picked the wine and the purple shantung ties, both pretty classic colors with the wine/burgundy perhaps being the more versatile one. The ties are lightweight and tie a pretty knot with ease, as can be seen from the pictures. Other colors available include forest green, navy, brown and turquoise.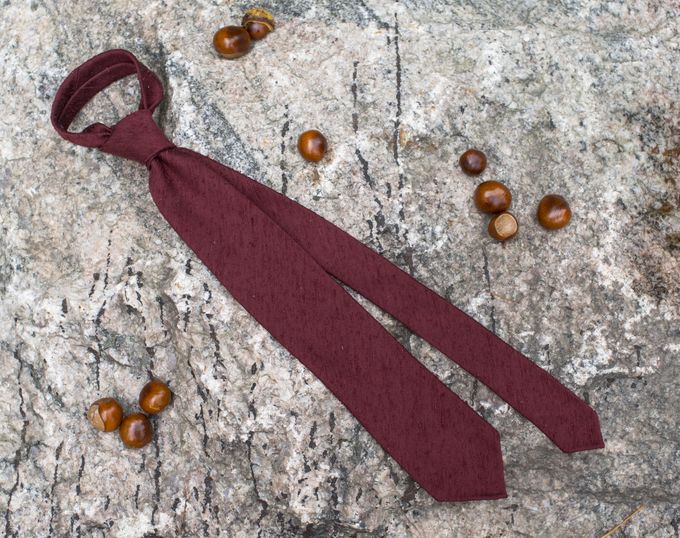 The wine one goes pretty much with any kind of outfit excluding the most formal suit looks. One recommended use would be to wear it during summer with an unstructured navy cotton jacket, white/blue striped shirt, burgundy contrast edge linen pocket square, white chinos and snuff suede tassel loafers. That said, this piece is equally at home worn with a navy flannel suit during winter.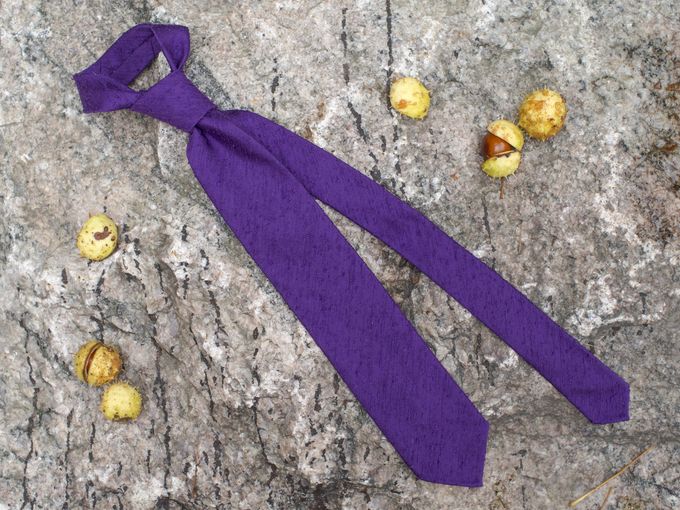 For the purple one I'd go for a soft brown flannel suit, white cotton twill shirt, this pocket square in a nice puff fold, dark brown cashmere socks and brown cap toe Oxford shoes. Purple and brown together is always a good choice.
Tomorrow we'll have a fall outfit and more seasonal item reviews and tips will be published next week.