Shibumi Berlin and the Grenadine Tie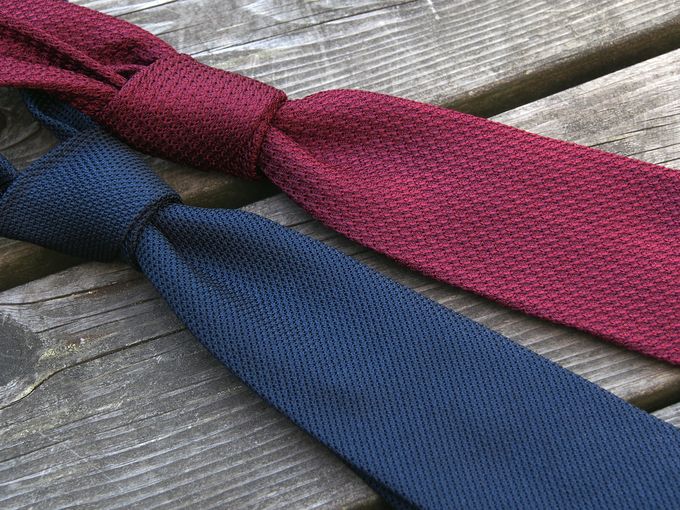 A navy and a burgundy grenadine tie from Shibumi Berlin.
What is the grenadine tie? When should I use one? These kind of questions seem rather common when the grenadine tie is mentioned. I suppose I shouldn't be surprised as grenadine ties have been very much the favorite accessory of the menswear scene for quite some time. That said, it has to be noted that a grenadine tie is not just a fashion item but a truly timeless men's accessory. Look behind in the past and you can see several well-dressed men from James Bond to big time politicians sporting this type of a tie. So, this text, inspired by two new grenadine ties just added into my collection from my friends at Shibumi Berlin, will aim to go through some "grenadine basics", include some of my personal preferences as well as introduce the two new additions.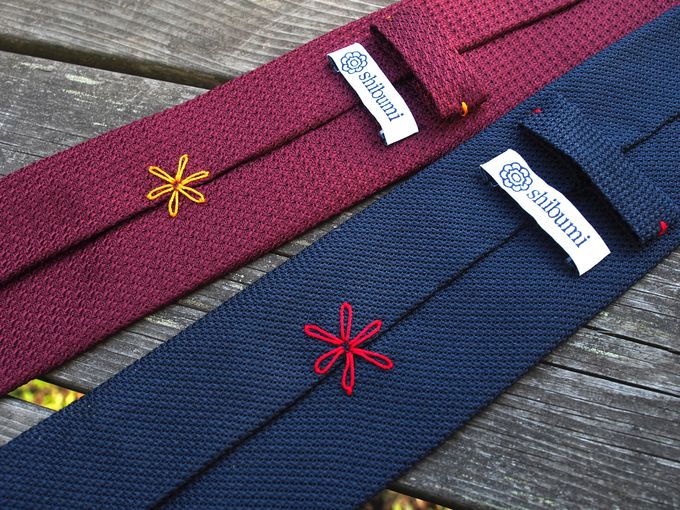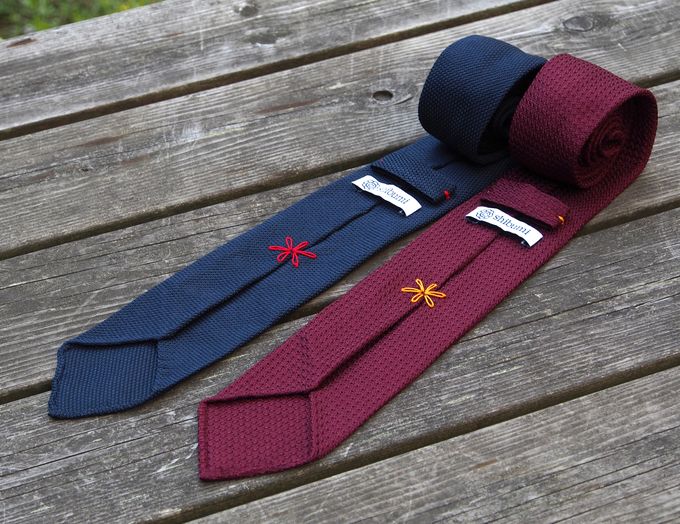 The flower stitching on both the navy and the burgundy is just a fantastic detail.
Sometimes mixed with knit ties, it is worth beginning this post with the notion that a grenadine tie is not knit, it is woven and constructed as any other regular tie. A special kind of weave is used to make the used silk fabric leading to the texture that is distinctive to grenadine ties. And it is really the texture that is the key feature that sets them apart from normal woven ties. As we know, a solid color tie is one of those options that will always fit any outfit, but can sometimes seem like a bit of a dull choice. Now, there are other great options such as raw silk, but none of them really match the grenadine tie in versatility and class.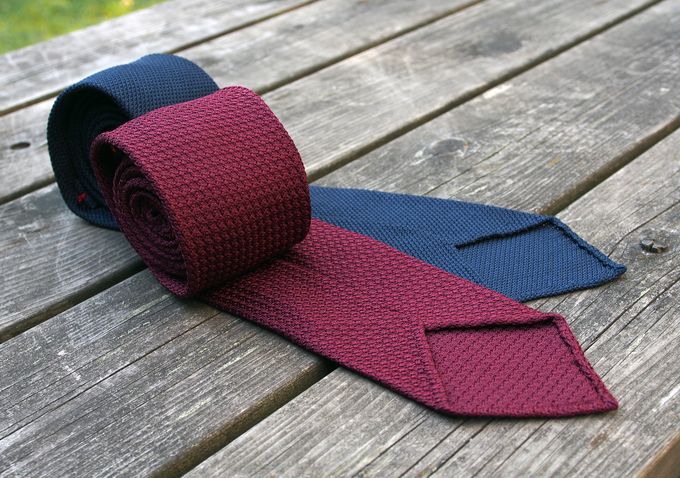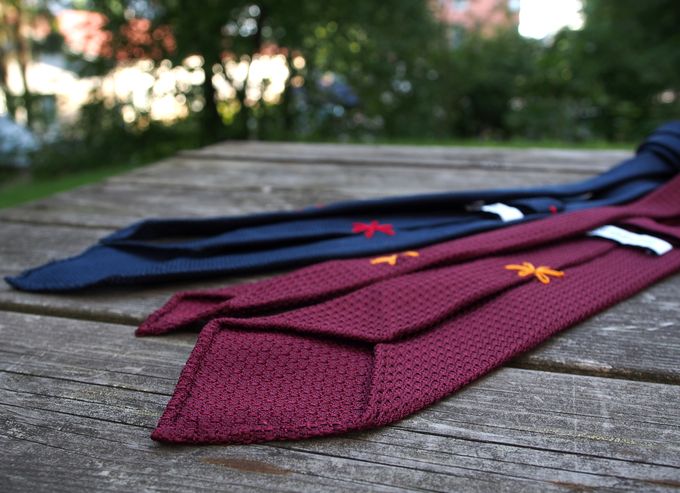 Shibumi's grenadines are all untipped and feature a beautiful handrolled edge.
So, where to use it? In my opinion, a grenadine tie in the right width and color can be used pretty much anywhere. Take these two gorgeous ties from Shibumi for example. Eight centimeters wide (my personal preferred width) is just wide enough even for the most formal business occasion but also just right for more casual outfits. Color wise, navy nor burgundy will never let you down, and to be honest, if I were to pick just two ties for the rest of my life these would probably be the colors I'd go for. So with these but also grenadine ties in general, use them pretty much anywhere from the office with a suit to a casual summer day with a soft shouldered odd jacket.
Then a few words concerning Shibumi. I must say I hadn't heard of this new menswear accessory company before one of the founders, Niels, contacted me some weeks ago. I checked their selection and was right a way drawn into their grenadine ties. Shibumi agreed to provide me with a few examples, and I must say, I'm impressed. The construction is light, the fabrics have just the right amount of shine and they both tie a fantastic knot. And if that wasn't enough, I must say the handmade details add a wonderful touch to the already great overall impression. Well done Sirs in Berlin!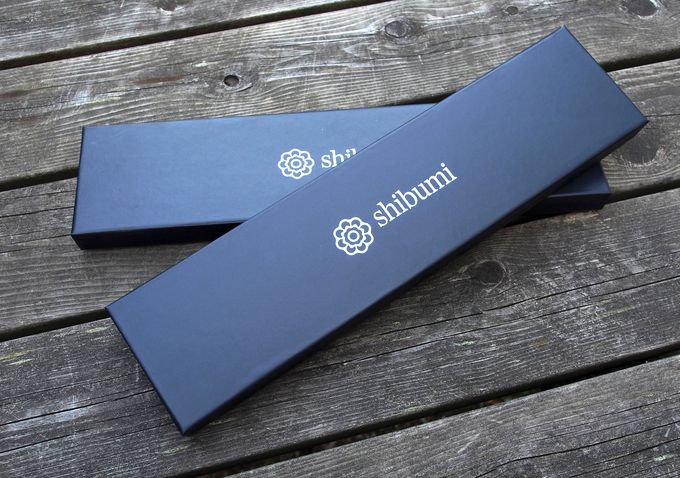 I'll be in Italy next week, but regular posts will be back next weekend.