Late last year I was contacted by the owner of Solosso, Swiss-Singaporean company in the business of producing high quality environmentally friendly made-to-order (MTO) shirts. Now, I haven't ordered any MTO shirts for a long time, but after I was contacted by Jan at Solosso I decided to give Solosso a try and agreed to write a review of one of their shirts. I've turned some MTO shirt companies down, but Solosso seemed like the kind of company that could take my preferences into account. Also, they had just the kind of wine-colored stripe fabric I had been looking for in stock.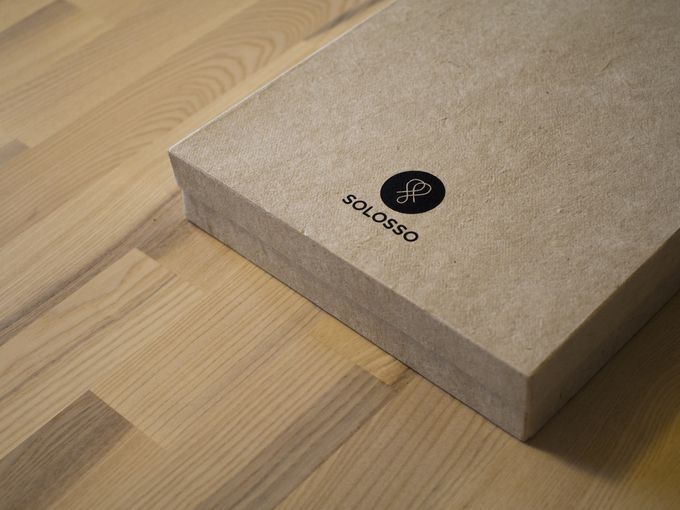 Upon receiving the shirt, about a month after ordering, everything looked promising and just as described. I must admit I was actually positively surprised as the packaking looked very good and certainly gave that feeling you get when buying something luxurious. Inside the recycled paper box the shirt is nicely gift wrapped and sealed with a classic wax seal. Nice touches.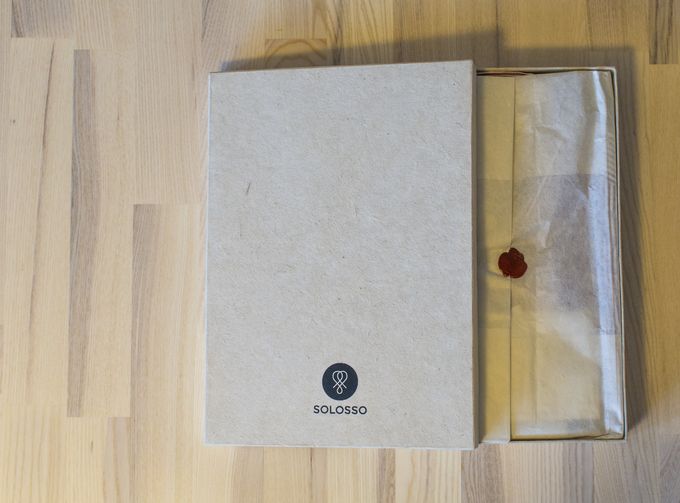 Then the shirt itself. All the details seem well-made, no loose pieces of string anywhere and the stitching looks spot on. Furthermore, the fabric itself is soft (now after few washes it's actually super soft) and the wine-colored stripe looks good. I think my only criticism here goes to the buttons that I find to be too slim for MOP (Mother of Pearl) buttons and therefore probably too fragile. One of them has already been chipped a bit, actually. Anyway, since last week I already got information from Solosso that they'll be replacing the buttons into thicker ones. I think that's a good call.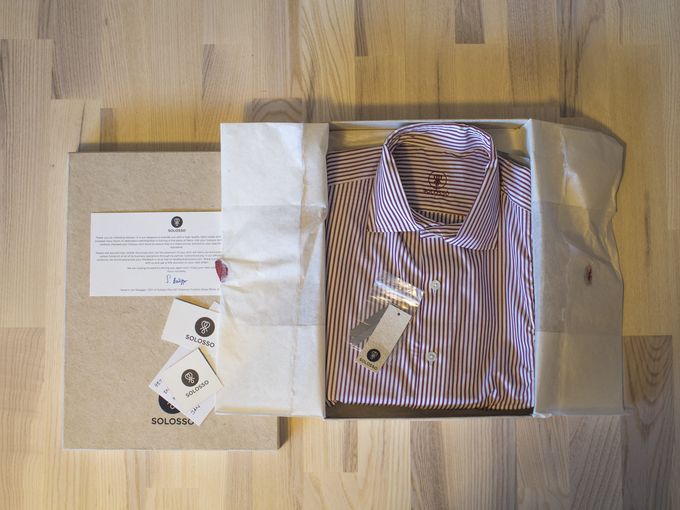 Then the fit. Being a made to order shirt, the fit should naturally what I wanted it to be. Getting all the measurements right on the firs time isn't something that is guaranteed, but I'm happy to say they are bang on on this shirt. When I first tried it on, I was a little worried that the collar size was too big and that it wouldn't shrink enough when washed, but gladly I was wrong. After two test washes it actually shrunk right to the measurement I requested (39cm requested and the collar after shrinking is now about 39.2cm). The spread collar options isn't quite as spread out as I thought it would be, but I love the unfused collar and cuffs (Solosso's option to have them unfused was one of the factors that really made me want to review the shirt in the first place). You'll see some more pictures about that soon.
The shirt, pre-wash.
Solosso's website I think lacks that menswear vibe and seems more "businessman oriented", which might shoo off some menswear enthuasists. However, as an ordering experience I would consider mine to have been very easy and the platform gets an A for convenience. That said, as a rather advanced user I would have perhaps wished for better information on the collar options. There is a possibility to add your own requests, but I feel especially users that are more into menswear would appreciate a little bit more information and pictures of ready shirts. I think this would be useful as it is clear Solosso produces truly beautiful shirts.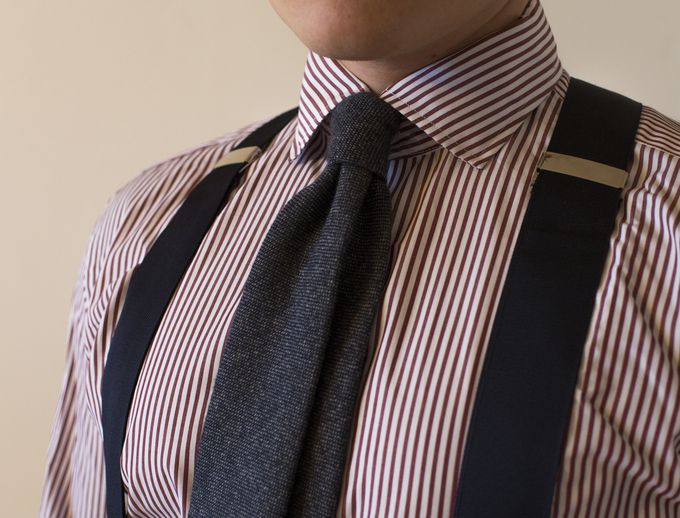 So, at the end of the day I'm very pleased with the shirt. The fabric is on par with my best Italian 300 dollar shirts, the fit is perfect to the measurements I requested and all the details are well made. With minor improvements to the ordering system and perhaps a few more "menswear" fabrics, I think Solosso will have a good shot at becoming many people's favorite shirt supplier.