Another, more casual outfit from the weekend. This time with a dash of red, in brighter hues than I usually use it.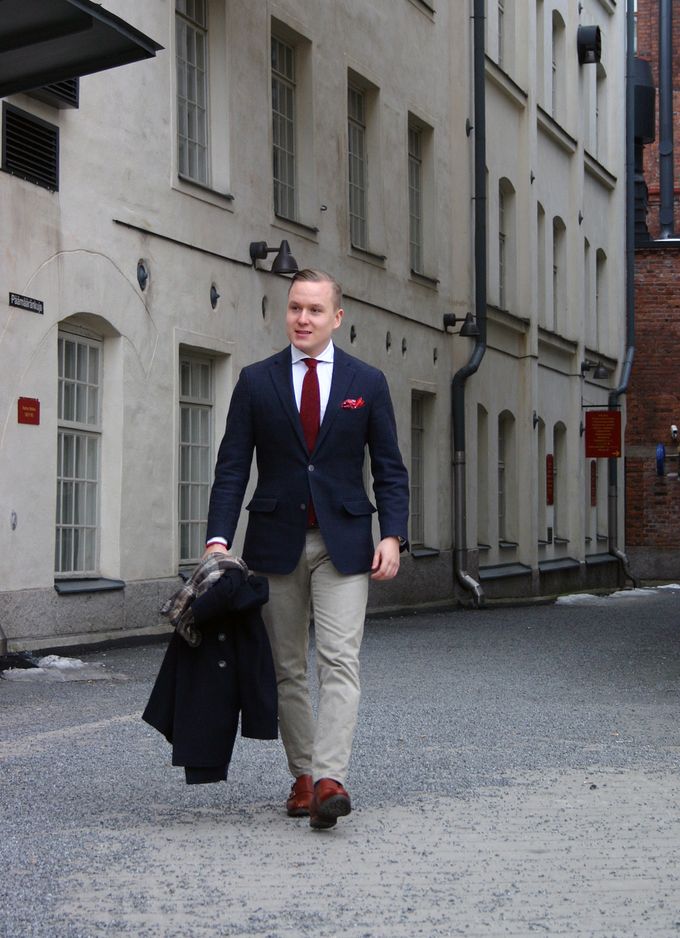 The items include an unstructured navy wool blend SuitSupply jacket, white oxford cotton spread collar shirt, unlined red raw silk tie, print silk pocket square, red coral bracelet, Oak Brown Equus Leather bridle leather belt, faded khaki Incotex Red chinos, heavy dark blue ribbed cotton socks and Meermin Scotch grain double monks.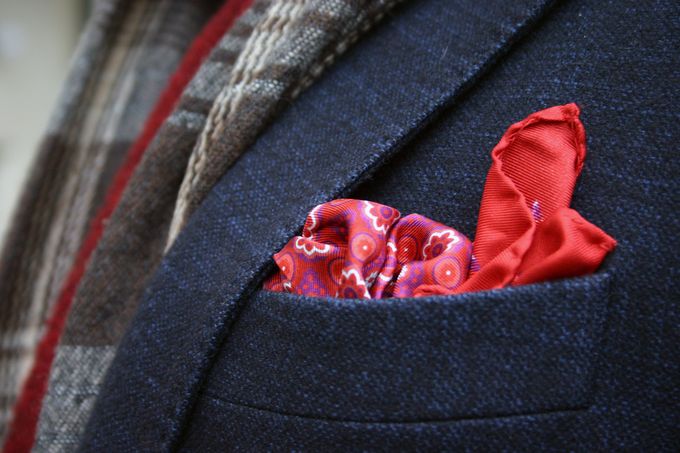 So, another quite simple combination, as I tend to play it nowadays. The occasional brighter color (actually the tie is not bright at all, just the ps) was perhaps due to having too much coffee in the morning, but I quite like it. Nothing wrong with using some more color every now and then, as long as it's not overpowering the other elements.