Suede Bomber Jacket For Spring
One of the most interesting items I picked up last summer was this navy suede bomber jacket from Levi's Vintage Clothing. It's at its home somewhere around 10-20 degrees Celsius, and I've managed to used it for a couple of days already. It does have that something I really like, and everytime I wear it I keep thinking I should wear it more often.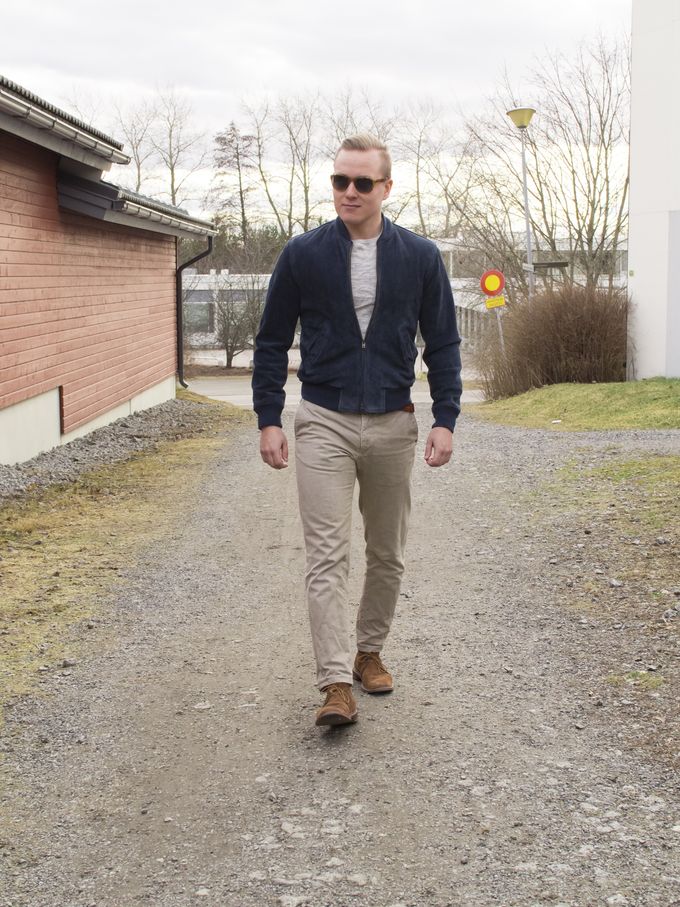 The worn items include the jacket from Levi's Vintage Clothing, t-shirt from Levi's Vintage Clothing, braided leather belt from Berg & Berg, washed casual chinos from Incotex red, socks from Pantherella, unlined suede chukka boots from Alden.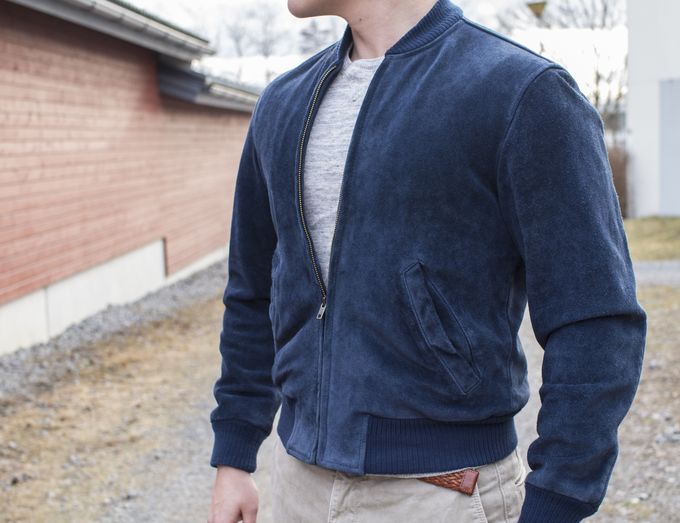 I love this belt for spring and summer looks like this. Also goes well with casual and playful sport coat combinations.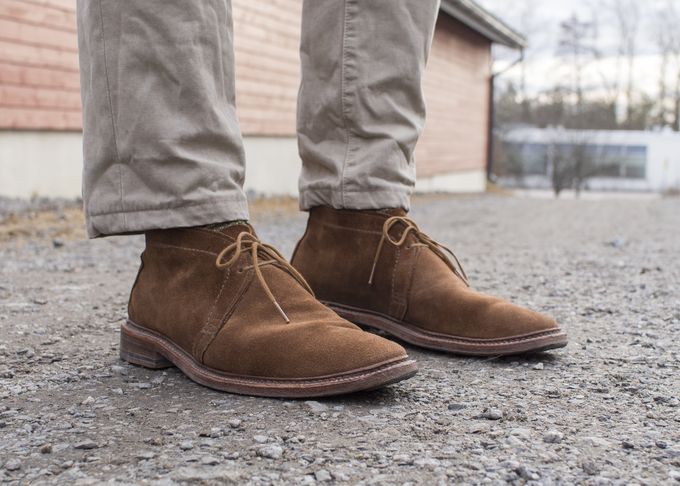 The other leg opening looks a bit large but that's just the angle. They're both tapered to 16.5 centimeters. My Alden chukkas have started seeing some serious use in the last month or so.