SuitSupply Copenhagen Fit Jacket In A Casual Fall Outfit
SuitSupply's Copenhagen fit is probably the most casual jacket the Dutch company offers, and now you can even have it with patch pockets and not just with regular pockets like mine here. Anyway, as the temperatures have now fallen enough I've finally taken my Copenhagen from the winter storage. It makes a great casual jacket and I especially like to pair it with washed chinos or a pair of jeans.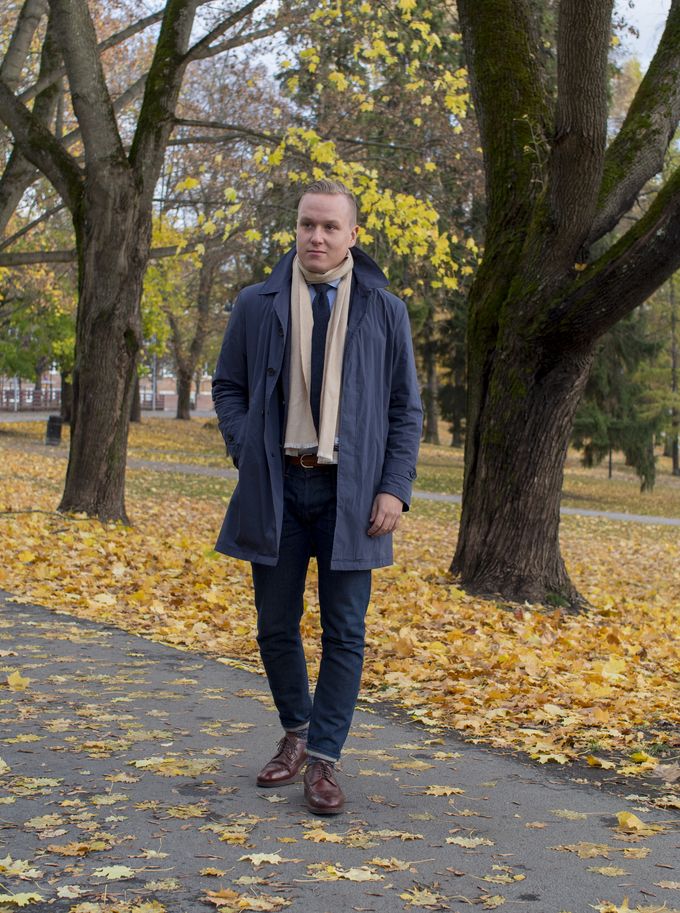 The rain coat is from Sealup, scarf from Berg & Berg, jacket from SuitSupply, wool knit tie from Berg & Berg, shirt from SuitSupply, pocket square from Drake's London, woven leather belt from Berg & Berg, jeans from Indigofera, blue Fair Isle socks from Falke and brown grain calf longwing bluchers from Meermin.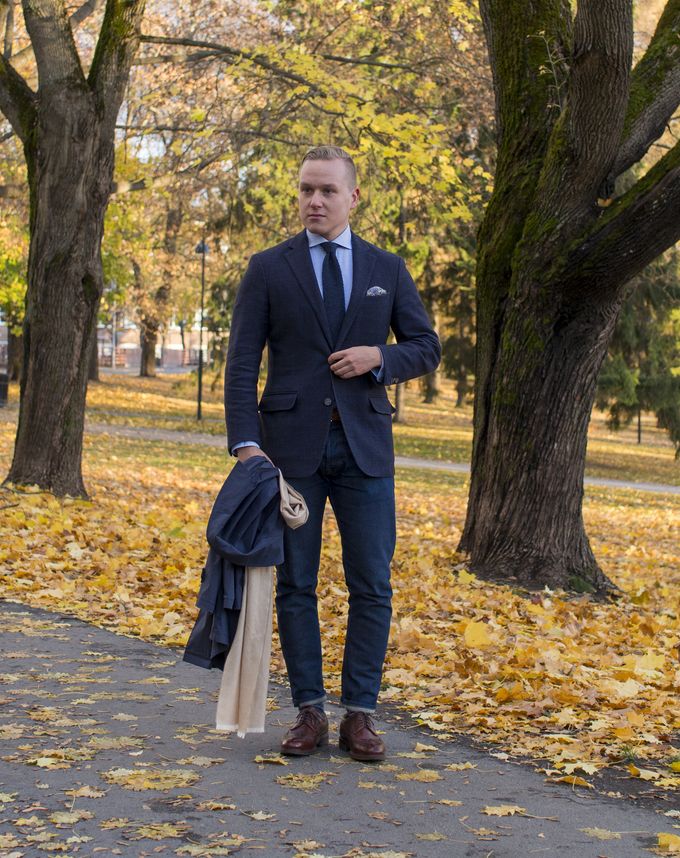 I realize most of what I wear here is some shade of blue, so a picked my new cream-colored Berg & Berg scarf to add a touch of color to the look. Despite bringing in the scarf for additional contrast, I don't really see a problem wearing a navy jacket or a coat on denim, as the materials look and feel so different. Regular navy or even blue cotton trousers are almost always a big no-no though.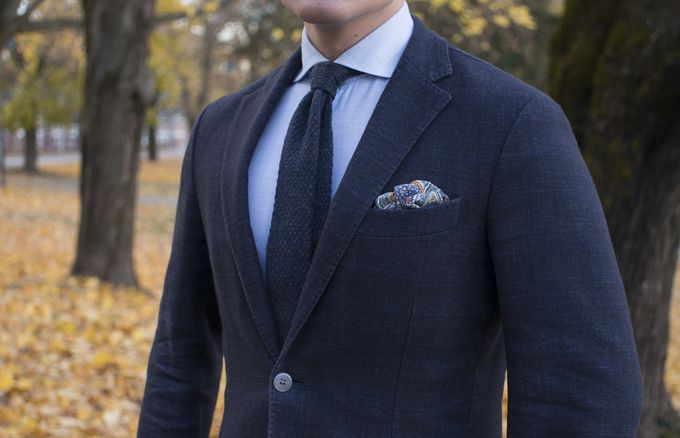 Love this flecked navy wool knit tie from Berg & Berg. Also ties beautifully.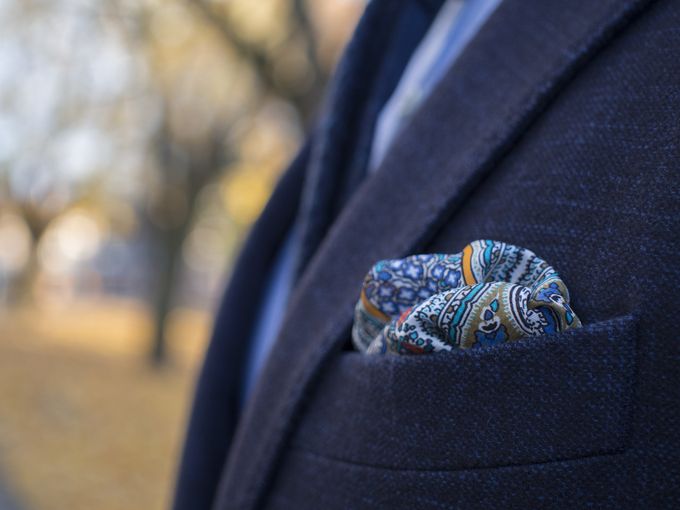 A silk habotai pocket square from Drake's London. Actually from the Spring Summer collection, but both the color and the texture work well in the colder seasons.