SuitSupply Jort Trousers With A Season Look
I had been thinking of having bespoke off-white moleskin trousers made earlier this year, but the idea remained as an idea mostly due to the cost. Luckily however, SuitSupply introduced a new high end Jort line that included just the kind of trousers I wanted. An easy purchase decision and I was wearing the trousers a week after. I must say (and my tailor agrees), these are probably the best quality RTW (ready-to-wear) trousers I've ever seen.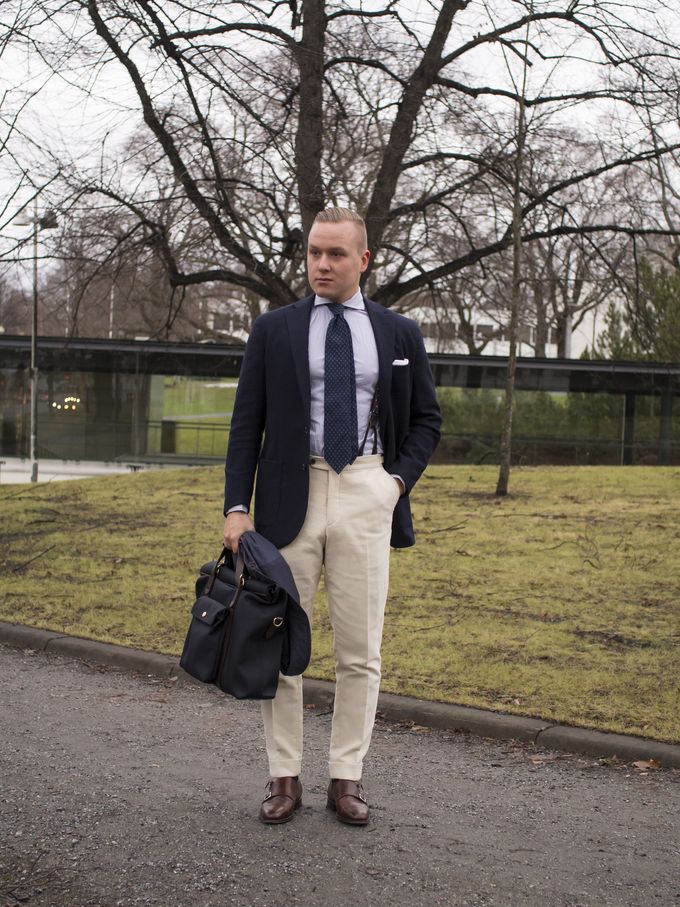 The jacket is from Luigi Bianchi Mantova, shirt from SuitSupply, printed wool tie from Shibumi Berlin, braces from SuitSupply, Jort moleskin trousers from SuitSupply, navy herringbone socks from Berg & Berg, brown doublemonk shoes from Meermin, coat from Sealup, printed wool scarf from Shibumi Berlin and briefcase from Mismo.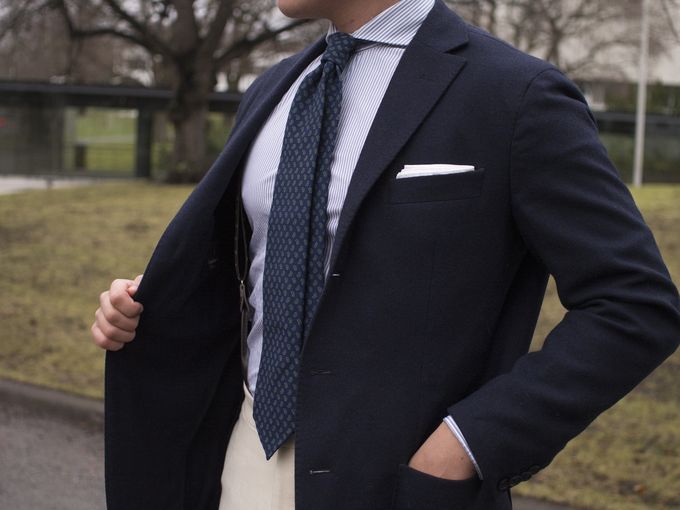 Again, soft and warm-looking textures and natural tailored lines. Both jacket and the shirt collar are unlined. Brown braces add a touch of elegance and comfort.
Brown Meermin double monks, looking great with the dark navy herringbone socks from Berg & Berg and the ivory moleskin trousers. I'm wearing 48 trousers by the way, and these are 2"/5 cm cuffs. The sizing is pretty normal and I'd say there is enough room even for slightly bigger thighs. Leg opening was around 20 cm prior altering, I had mine set to 17 cm.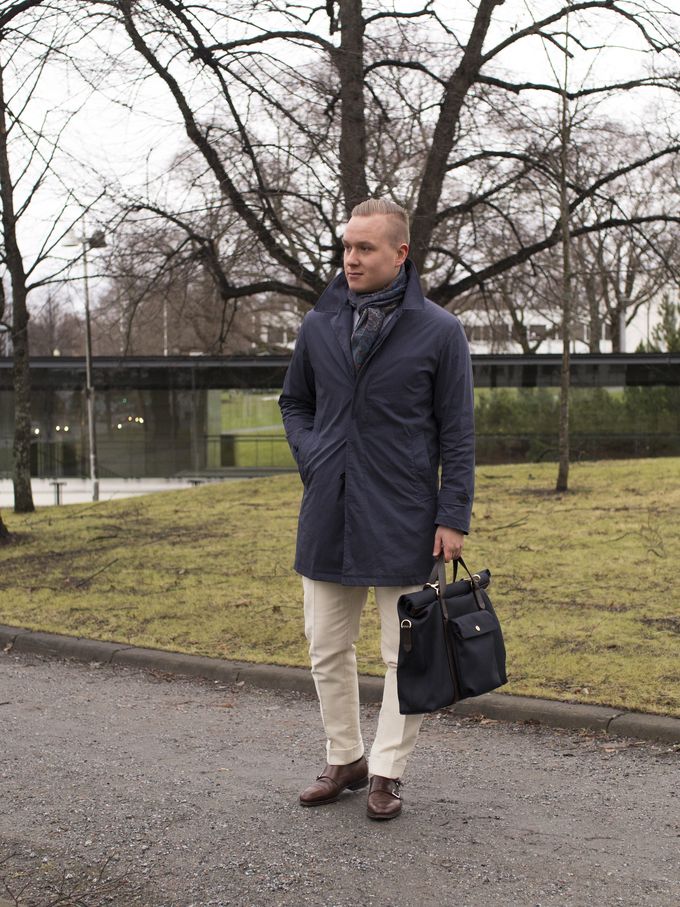 As the weather is still hanging at around +5 Celsius I'm still to properly start using any warmer winter coats. My Sealup has been a good servant during this mild weather.