Last week I wrote about new Drake's summer accessories from Opumo. When writing, I ended up having a little chat with my girlfriend about what I would prefer to wear them with. As I was already eager to see how the tie knots, I thought I'd try the pieces right there.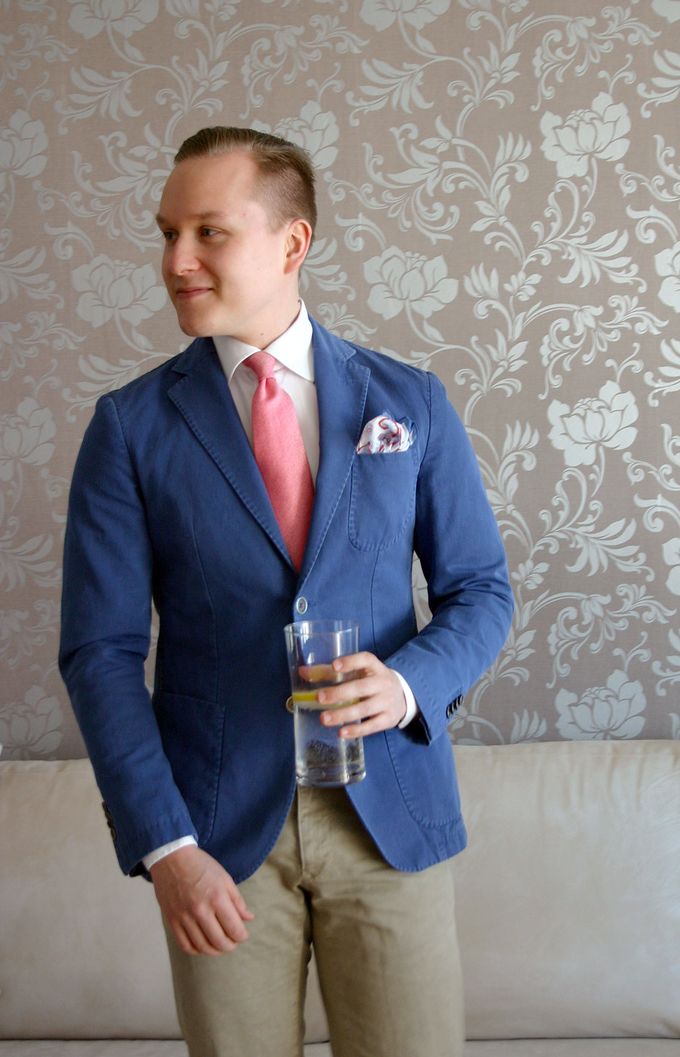 The look ended up being quite much to my liking, so I thought I'd take a few shots and make a summer inspiration text out of it. The items include a LBM 1911 blogger blue unstructured cotton jacket, white semi spread collar shirt, Incotex chinos and of course the Drake's London pink silk linen herringbone tie and a lightweight cotton bicycle print pocket square.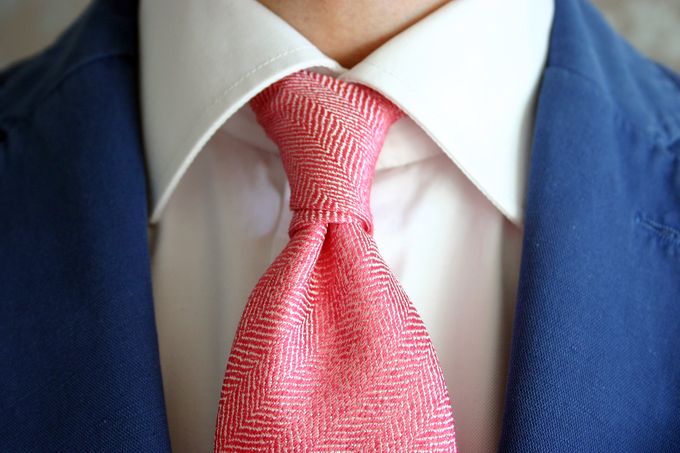 And fair enough, the tie ties a neat knot. Quite like the texture too.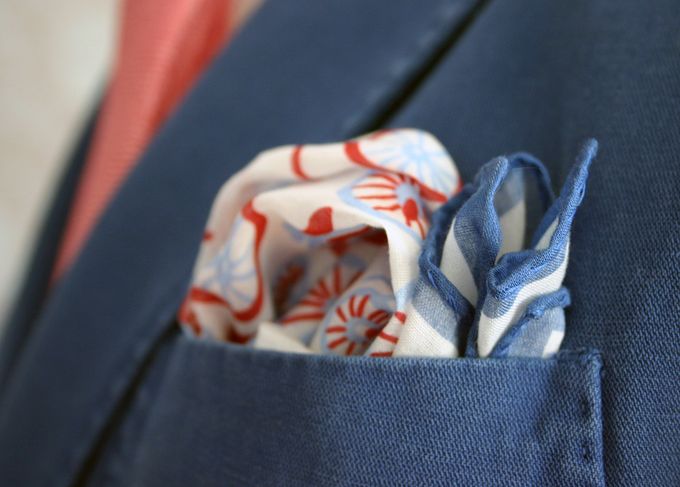 The pocket square is very lightweight, making it possible to fold it in pretty much any way you like. This picture also captures the color of the jacket quite well.