Another set of pics from this week. Enjoying the warm weather and Northern Italy, perhaps my favorite place on this Earth.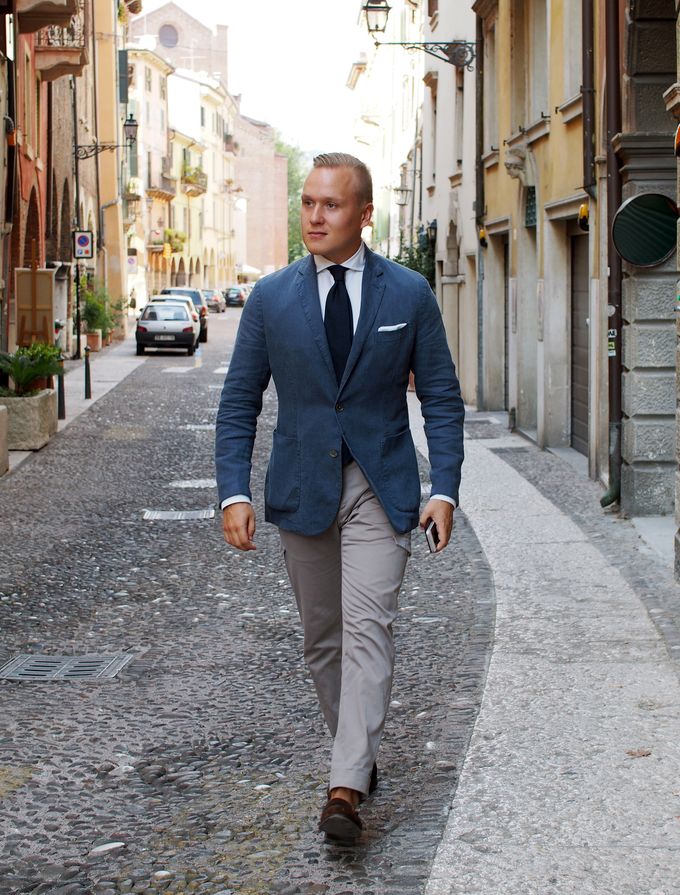 The jacket is from SuitSupply, the shirt also from SuitSupply, the tie from Shibumi (see this), belt from Equus Leather, trousers designed by myself and the penny loafers from Septième Largeur.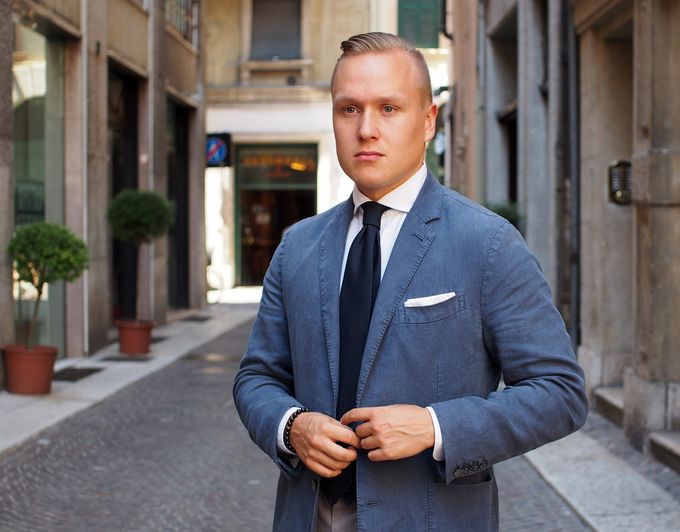 I'm not the biggest fan of linen jackets, but combined with these grey semi cargo trousers, a washed white spread collar shirt and the wonderful untipped Shibumi navy garza piccolo grenadine, I have to say it looks like a pretty damn good fit for a nice summer day.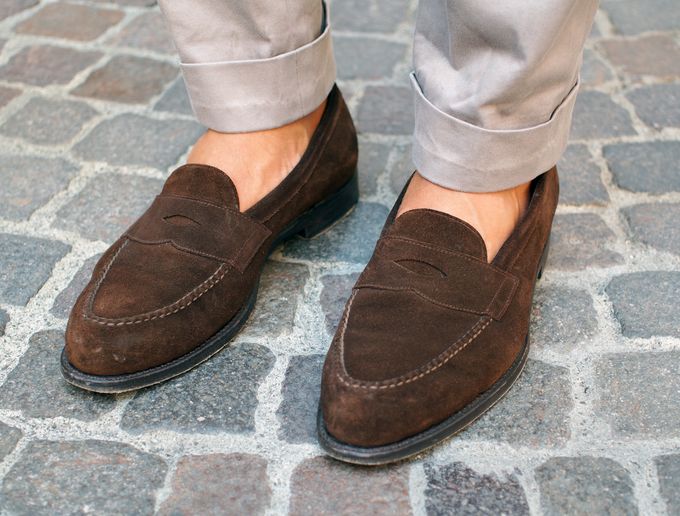 Thanks to the luggage limitations with Ryanair I was only able to pick one pair of shoes for the trip. To be honest, it wasn't a tough choice - these Septieme Largeurs have really won my heart this summer. On top of the simply perfect last shape and a great vibrant brown color they are also probably my most comfortable pair of shoes.