Menswear Look For A Rainy Day
From some weeks ago, actually already seen on my Instagram, this is a more casual Friday look. The Tombolini suit I got earlier this winter makes a great alternative to different kinf od sport coat combinations. Furthermore, due to the semi heavy wool fabric and the versatile color palette it works around the year provided the day is a little bit on the colder side.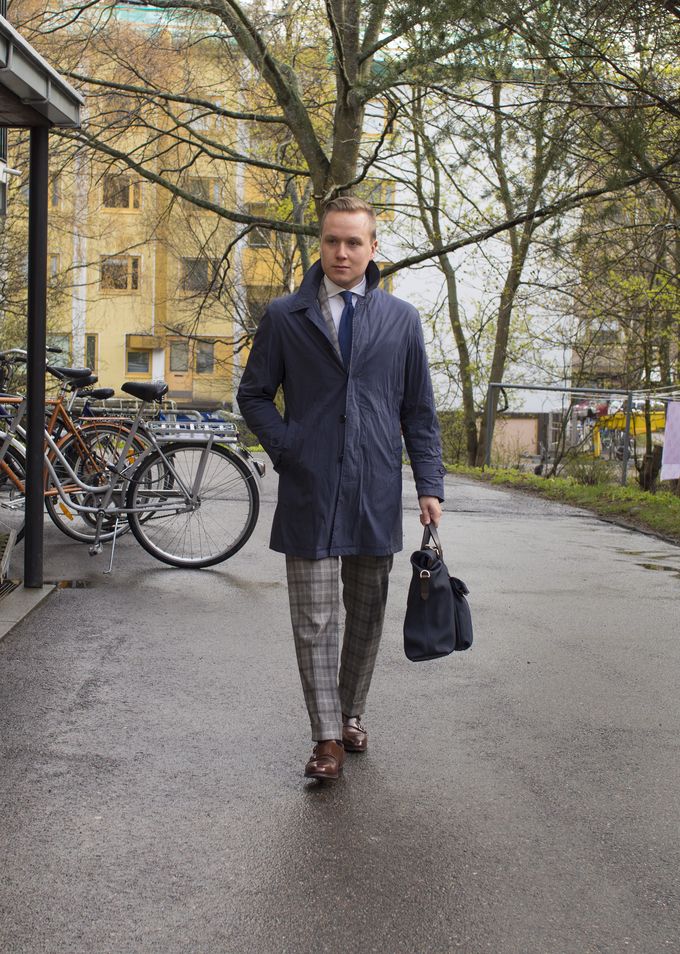 So, the suit is from Tombolini, grenadine tie from Berg & Berg, shirt from SuitSupply, suede belt from Alden, socks from Berg & Berg, shoes from Meermin, briefcase from Mismo and raincoat from Sealup.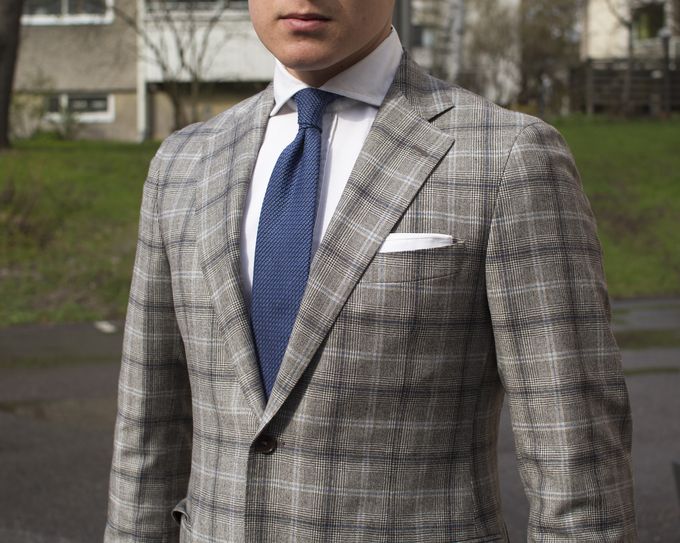 The heavier Oxford cotton white shirt works rather well with the weight of the suit's fabric.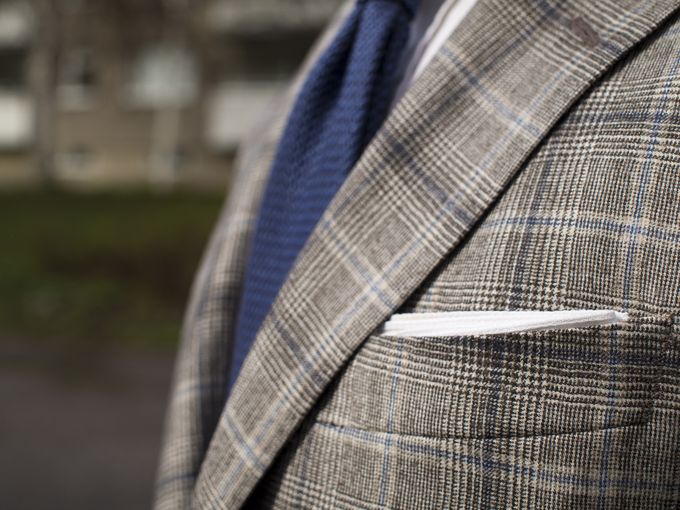 Simple white pocket square is one of my favorites with this suit.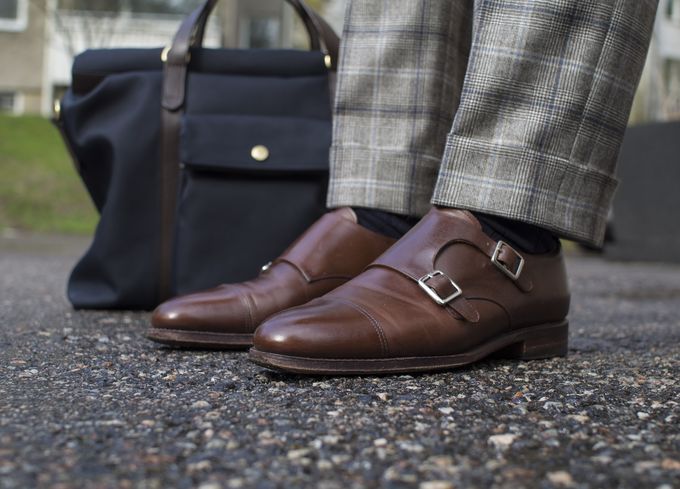 And my Meermin double monks, one of my favorite pairs. A good choice of shoes for a more casual suit like this.