Prince of Wales Check Wool Suit
This week's outfit is from late September or early October and presents a somewhat semi casual suit look that  I consider to be quite alright for a day at the office. Depending on where you work and what you do, this of kind of outfit can even very well be worn to meet a client in some cases (not really boardroom material though). A patterned suit like this usually works best with fairly simple accessories, and this is the case here as well. A navy zig zag knit tie and a contrast border pocket square (and the plain sky blue shirt) are in line with the color theme and also help you from looking like a complete mish mash of patterns.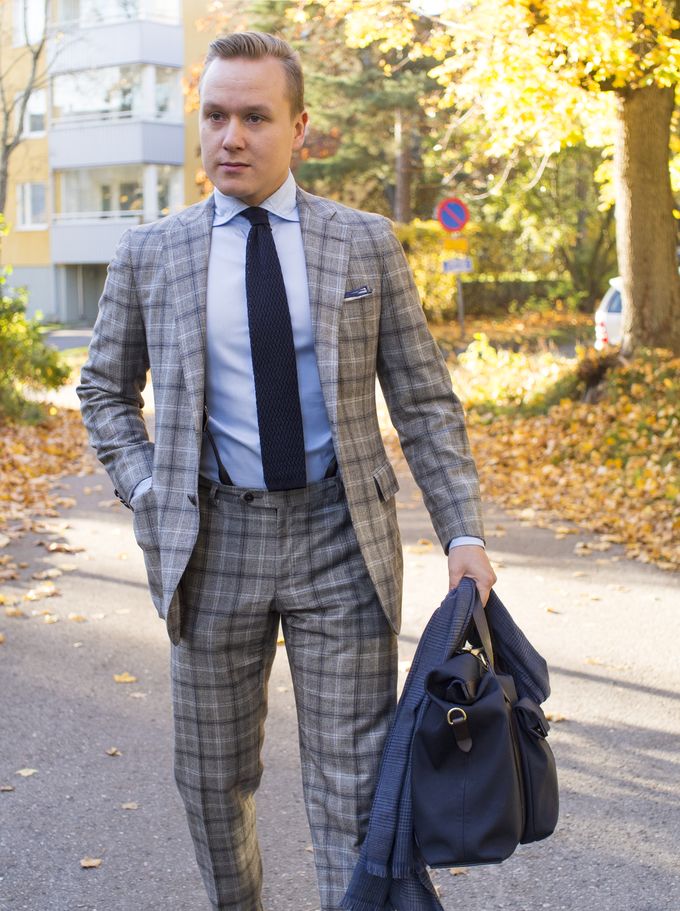 The suit is from Tombolini, zig zag knit tie from Shibumi Berlin (details here), pocket square from Viola Milano, braces from Vaatturiliike Sauma, navy herringbone socks from Berg & Berg, suede double monks from Carmina, scarf from Berg & Berg and briefcase from Mismo.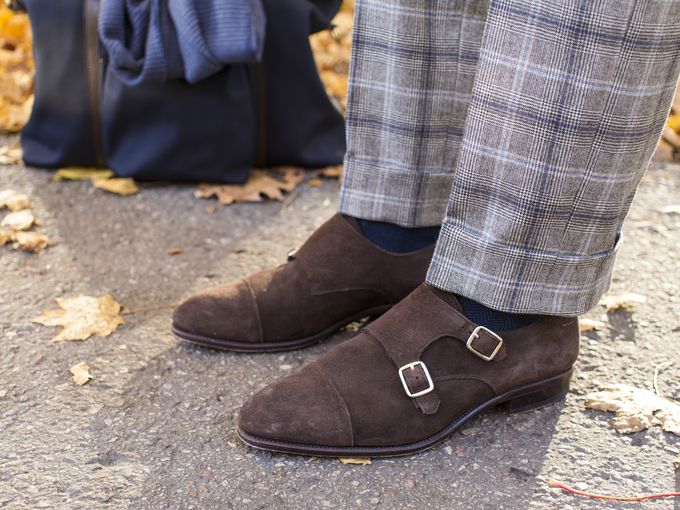 My suede Carmina's, bought from Helsinki's Vaatturiliike Sauma that just opened their web store, have been quite amazing when it comes to pure technical quality. After a considerable amount of days in my feet they still show practically no creases and really have set the bar high for any new suede shoes I'm going to buy in the future. Of course they're not too hideous either so another big plus from that.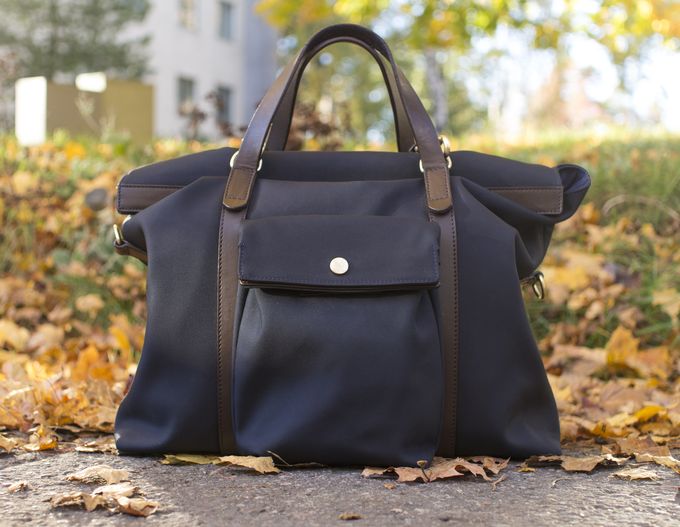 Then lastly, my Mismo briefcase bought from Opumo two years ago (there's store wide -25% still today by the way, Mismo included). This bag has already seen it all including having had coffee poured all over it and simply experiencing me accidentally hitting random things with it countless times - all just to look just like it did when I got it.