Top Five Printed Menswear Shirts for Fall and Winter 2013
In 2013 different kinds of prints have quickly removed camouflage from being the dominating trend in menswear (fashion too), and I'm personally very much on board. Printed shirts are all about fun fresh looks for a casual Friday or visit to a hipster bar, and aren't to be taken too seriously. Often the appeal comes from the shirt simply being ridiculous where as in some cases they could very well be worn in semi formal looks. The listed shirts are some personal favorites that are on sale now, each cool in their own way.
Print Shirt from William Fox & Sons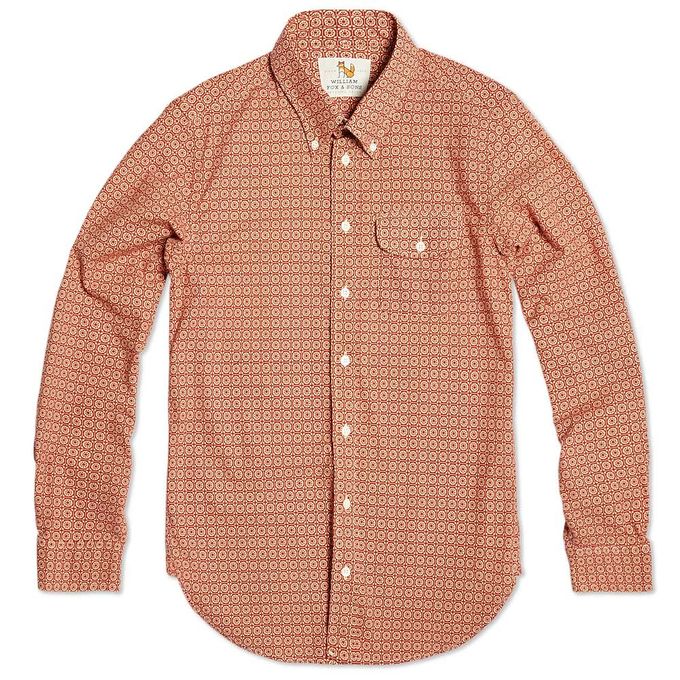 Brand known for its quality, a cool print and a nice print pattern. Suggested use would be with a pair of denim, work wear boots, simple sturdy leather belt and a lightweight parka on top.
Snowflake Print Shirt from Gitman Vintage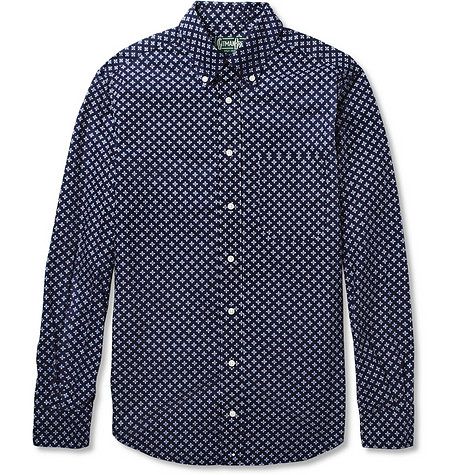 Gitman Vintage is such an obvious choice when it comes to casual printed shirts there had to be at least one. My pick was this navy button-down with a white snowflake print. Suggested use? Christmas day, with brown corduroy trousers and a natural white wool sweater on top. If you visit your family guaranteed to charm your mother too.
Red Print Shirt from SuitSupply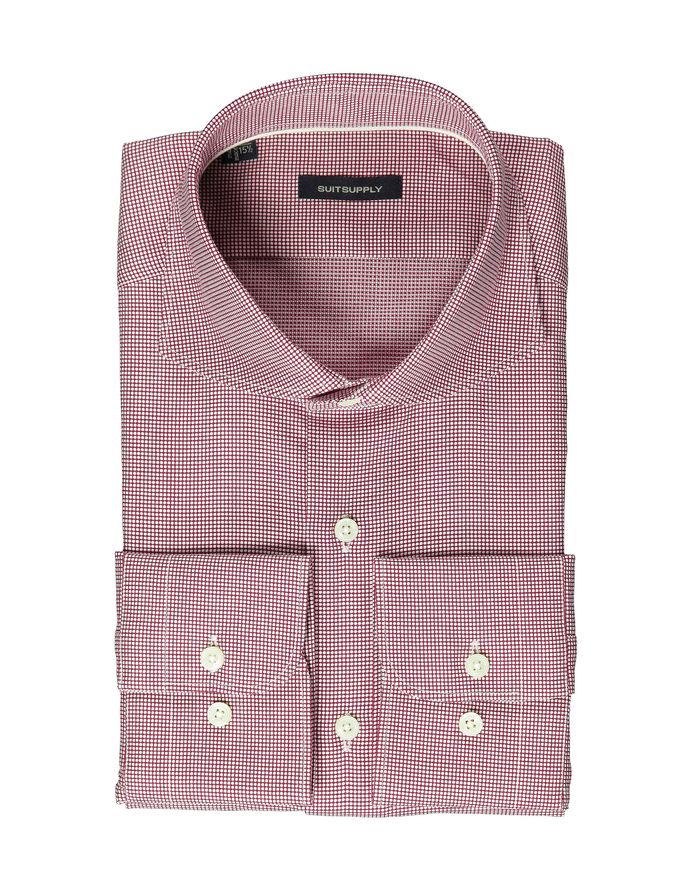 The most boring one on this list, but hear me out (and check the zoomed picture on SuitSupply's site). With the regular spread collar and the type of the fabric, I can see this shirt as giving some semi formal work outfit a little bit of fun. From afar it looks like a red shirt, but up close people will notice the dots. More fun than stripes but not enough to get you fired. Pair it with a navy knit tie, navy blazer, white cotton ps with faded red edges and, for example, fitted grey trousers.
Dot Print Selvedge Chambray Shirt from Todd Snyder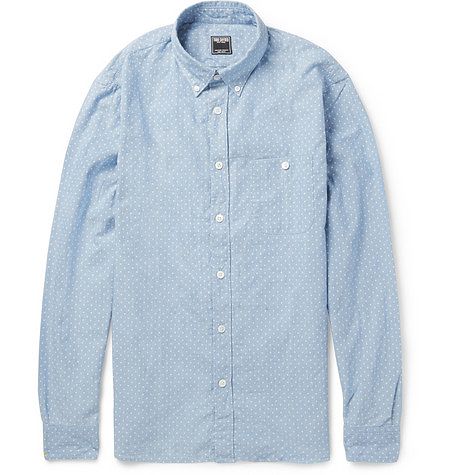 A neat shirt I spotted at Mr Porter. Selvedge chambray fabric, mother of pearl buttons and good-looking collar style make this one an instant winner that can be used in almost any kind of casual occasion. I'd wear it with washed brown chinos, Fair Isle socks, brown calf longwing bluchers and a heavy navy wool knit jacket.
Blue Washed Print Shirt from SuitSupply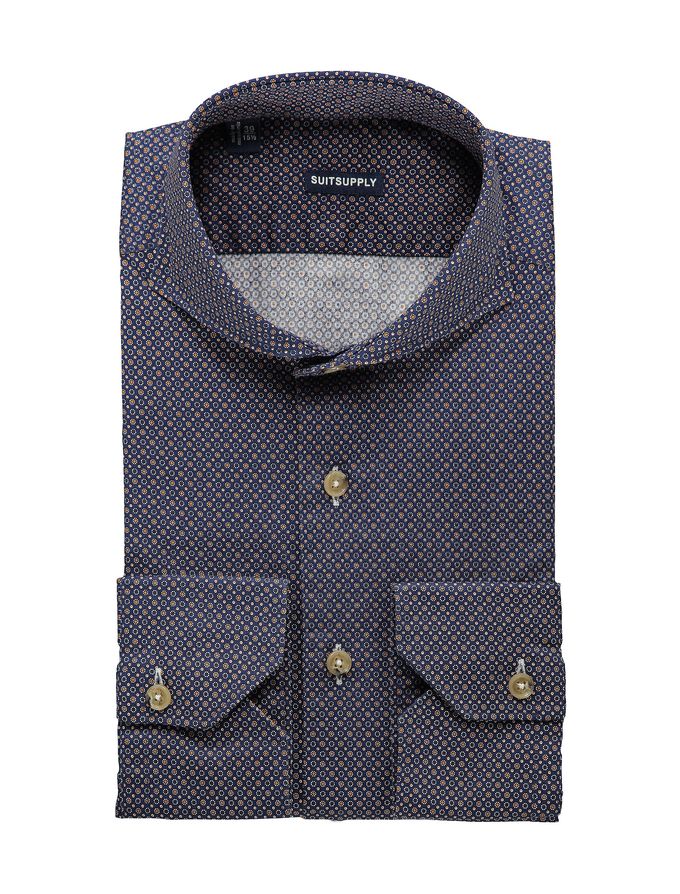 And another candidate from SuitSupply. As 99% of printed shirts tend to be with a button-down collar, SuitSupply is one of the few that offer ones with regular collar types. I myself like these better than button-downs for many situations, and here's one of these introduced as well. Should you get it, wear it with mustard corduroy trousers and a denim overshirt.
All pictures in this article are from endclothing.co.uk, mrporter.com and suitsupply.com.