Vaatturiliike Sauma Suit with Seasonal Accessories
With Pitti 89 looming around the corner, it's a good time to post the remaining material I have left from the fall season. This particular look is very much what I tend to wear at work, meaning a clean and tailored suit with some coordinated splashes of color, all topped off with timeless and well-maintained shoes and a briefcase.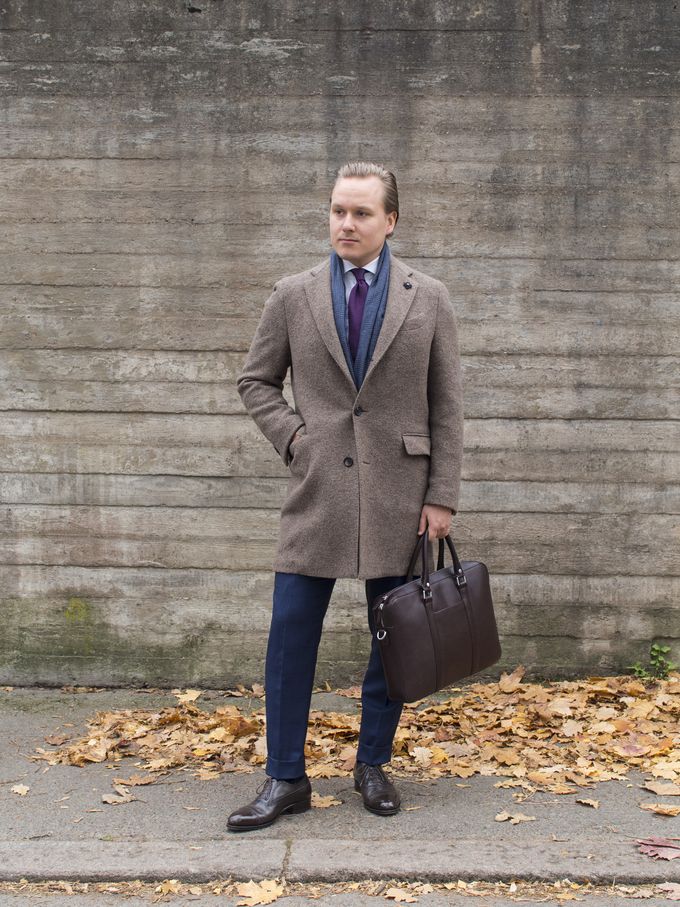 The worn items include a Lardini overcoat with custom natural shoulders, Vaatturiliike Sauma made-to-measure suit from Ariston fout season 270 g/m2 wool fabric, Luxire made-to-order shirt, Berg & Berg silk tie, Drake's London wool silk blend pocket square, Viola Milano braces, Berg & Berg socks, Vass Balmoral Oxfords and a Linjer soft briefcase.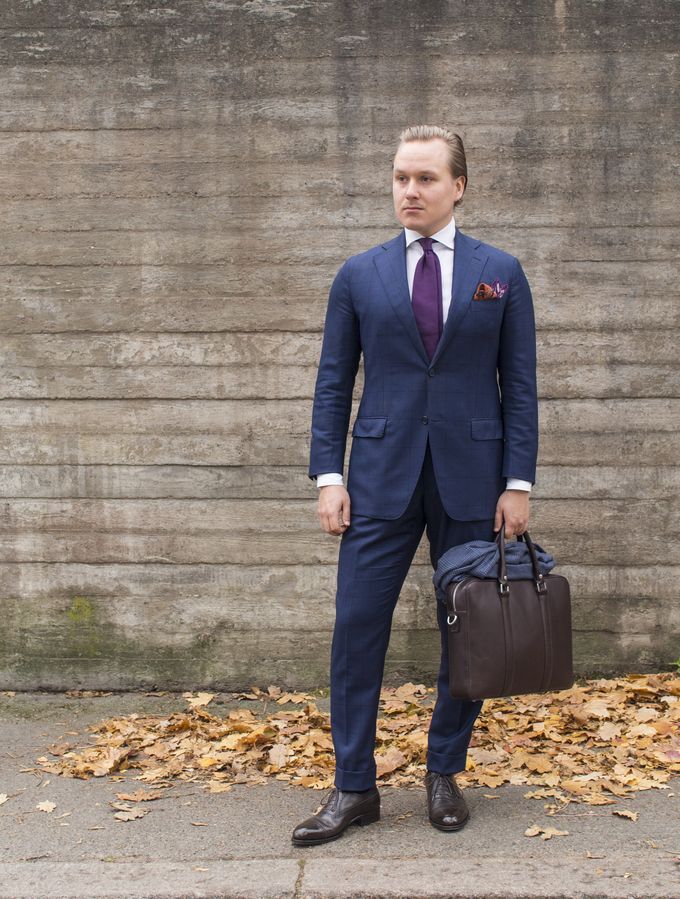 A suit should be tailored to your measurements and not be overly loose or slim.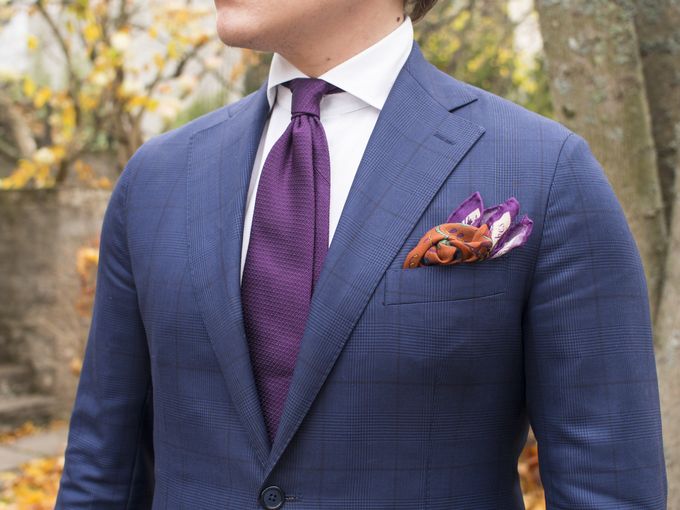 Purple is one of those colors that looks especially great during fall time. The key is to avoid very shiny fabrics and just rely on the deep hue of the color.
If you're looking for a color to use with purple, different shades of orange will always do the trick.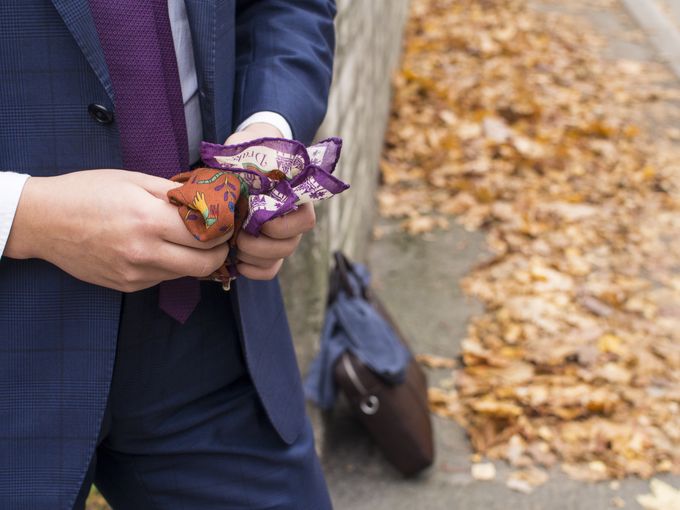 Pocket square folding.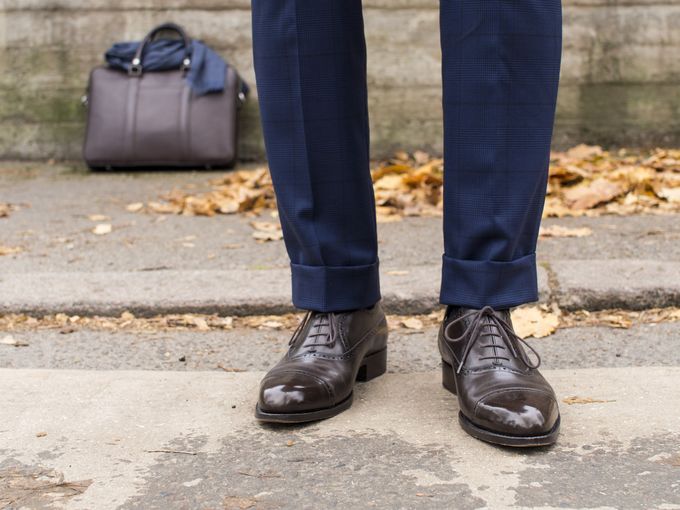 Well-polished, dark brown shoes look simply amazing when paired with a dark suit. My pair of Vass shoes do this especially well. Also note my Linjer briefcase looking all handsome in the background.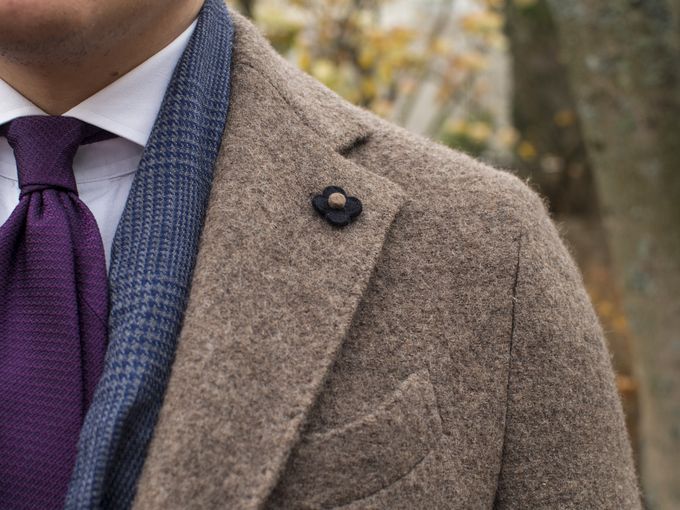 Canvassing and padding removed, the shoulder of this Lardini wool coat is pretty much as good as it gets. Props to my trusted tailor for this amazing work.