Vass Shoes Black Calf Penny Loafers in the F Last - Review
For a longer time I've had two things on my to-do list. First, I wanted a pair of black penny loafers that I could wear during the spring, summer and autumn time. Second, I was interested in trying a pair of loafers from Vass. The Hungarian maker is generally seen as an option for Oxford shoes and perhaps boots, but Vass loafers are actually quite a rare sight. No doubt this is partly a result from having such aggressive lasts like the U or the new K last. However, I always thought the F or the Peter lasts would most likely make a good loafer while giving you that nice quality for money and customization options that you get with Vass.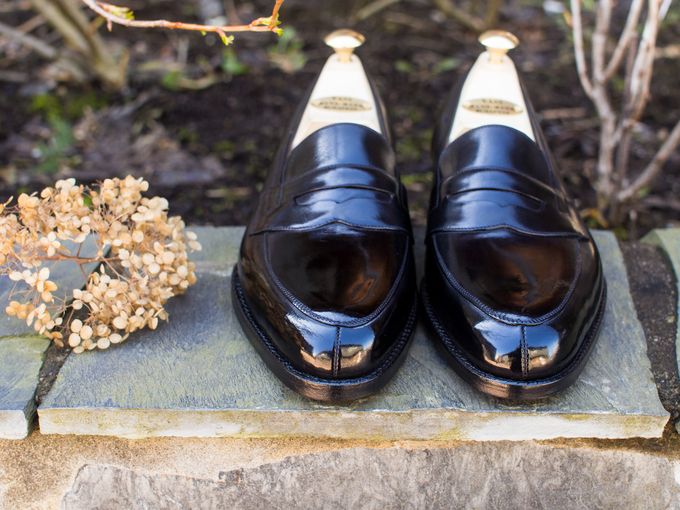 Earlier this year I finally decided I would go for a pair of Vass' loafers and made the commission. After a weighing all my options, I ended up trying the F last over the Peter. Also, I wanted a split toe model with finer stitching that is offered in Vass' regular penny loafer model (Model 1042). I also chose single leather soles for lightness and nice low profile. One of the things that was causing some headache for me was the sizing. As is known, the F last has a reasonably high instep and lots of vertical space around the vamp area. While my F last Oxford shoes fit me incredibly well, it's always a little bit dangerous to compare your lace shoe and loafer sizes. After some consultation from my friends and Vass, I ended up with my regular size UK7.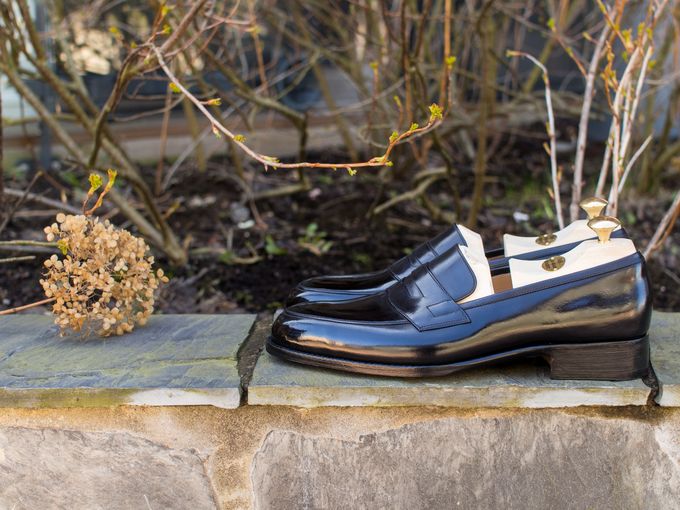 As I received the pair it looked great, although the apron almond shape has a minor irregularity on the left shoe. I can't help but to wonder if me ordering a custom non-listed model has affected the production process. Apart from this though the pair seems like the regular great quality and level of finishing I've received from Vass before. The leather is very soft and buttery and feels just excellent.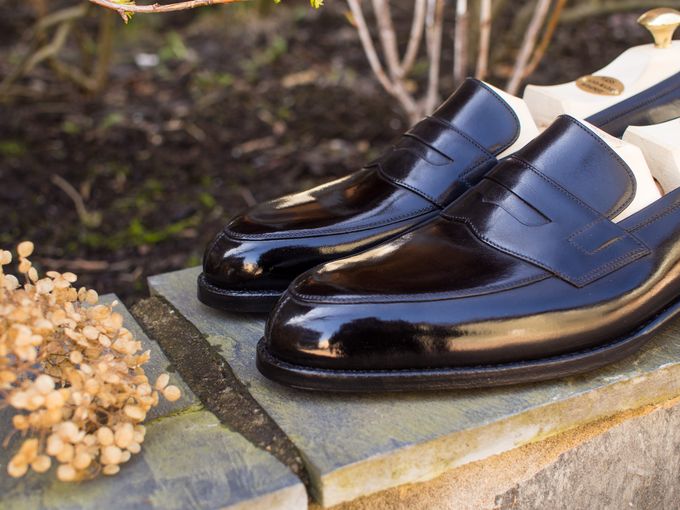 Then the unfortunate news, the F as a loafer does seem a bit spacious for my feet and would have probably been good for someone who wear a UK 7.5 Oxfords in this last. As a result I've decided to return the pair and will look for some alternative black laofer options. In some ways this was not that surprising as sizing tends to be quite challenging with loafers and I've very often had to try a few sizes to find my size.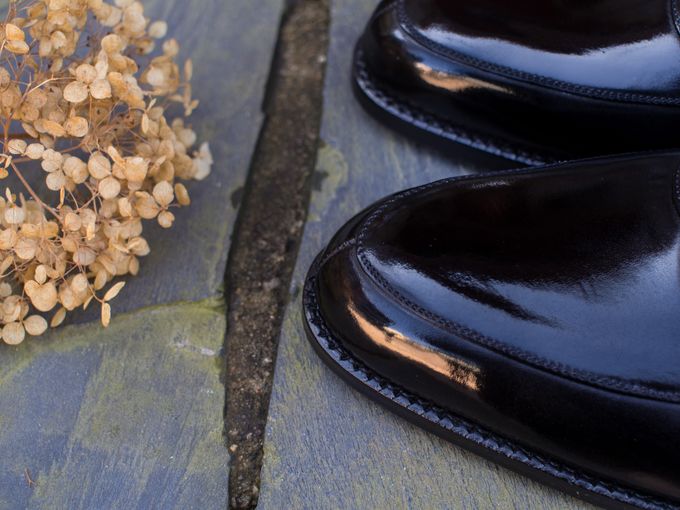 Then the looks. I would say the shoes do look pretty fantastic and the F last definitely makes a handsome loafer. The shape is slightly elongated and length wise I guess similar to C&J's Sydney in the 341. This slightly longer shape does limit the possible use of the pair in my opinion, making it less suitable with more casual trousers. On the other hand, it does make them a good options to be worn with suits and very classic suits especially.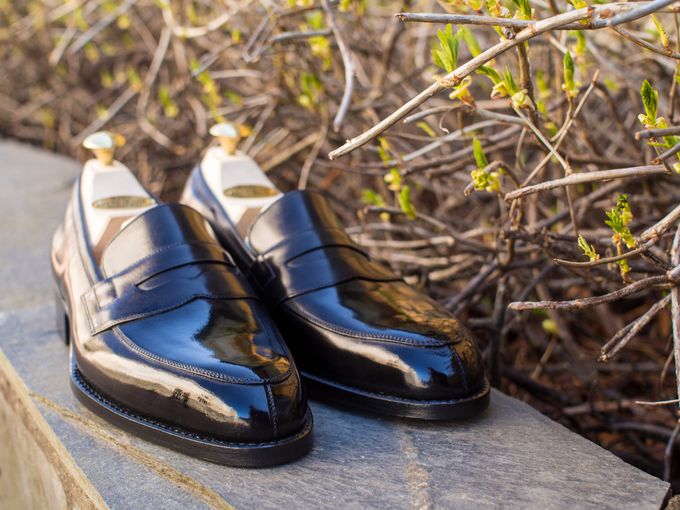 So, all in all this was a very pretty pair of black penny loafers with a rather elegant profile. It's quite unfortuante that the sizing didn't pan out as I would've absolutely loved to wear this pair in many outfits I had planned in my mind. The split toe model combined with the F last shape makes this a quite special design in my mind, one that has a much more characteristic look than most RTW options out there. So, a really cool model that I would definitely recommend if you're looking for an interesting loafer, but it can be worth it to see some extra effort with determining your own size.