Wearing a Black Tie with a Brown Summer Suit
The dark brown summer suit
A dark brown suit is definitely one of those things everyone should have in their summer wardrobe. There are different types of brown summer suits, but perhaps the most obvious fabric choices include a lightweight wool (Fresco style) fabric, light cotton or just plain linen. The suit is ideally very softly-tailored with just canvassing and completely unlined for maximum comfort in the summer heat. As the season is more casual, I personally prefer patch pockets for the jacket.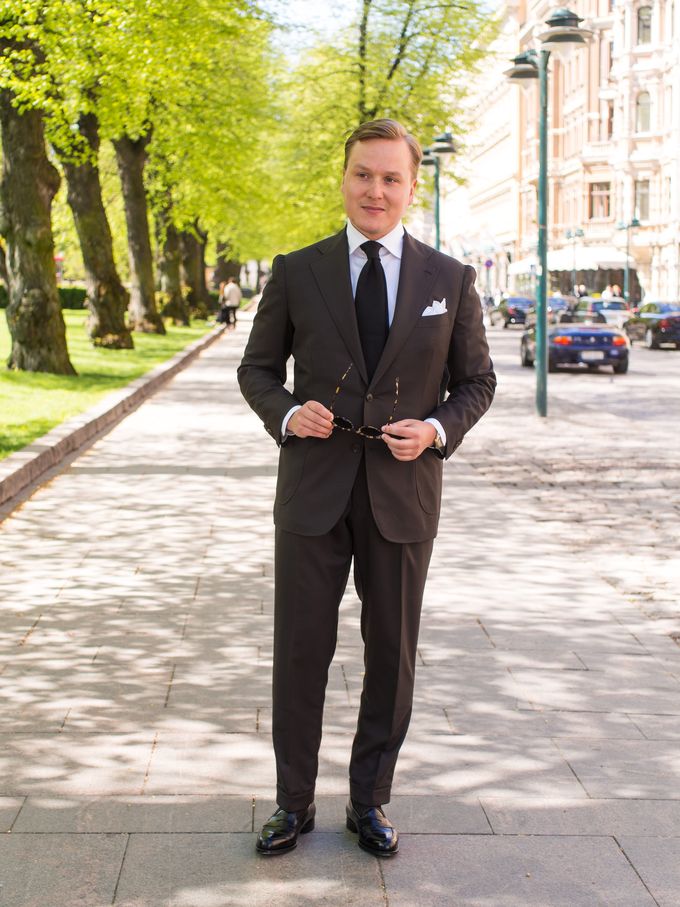 Black tie - not just for funerals?
The idea with the black tie is generally that it's only for funerals or black tie events. However, a black tie can also be a great accessory in your daily outfits when worn with certain other colors. The most common alternative is arguably a grey suit with dark tones, let's say a mid grey Prince of Wales check wool suit where the pattern has a hint of black. The other great alternative is basically what I am wearing in this blog post's pictures: a dark brown suit with a white shirt, white pocket square and black shoes.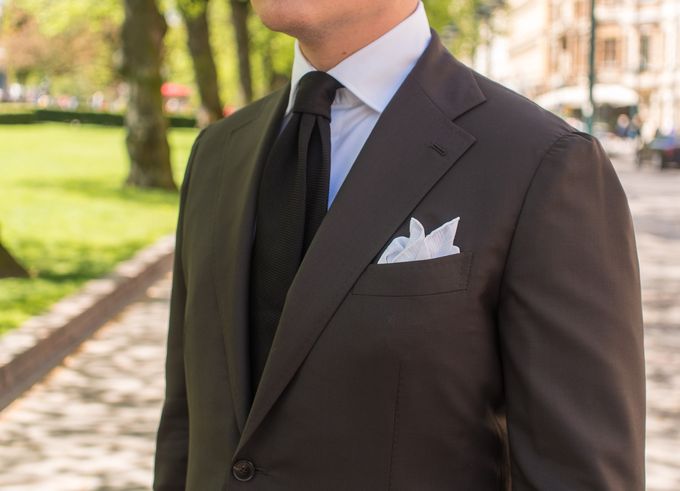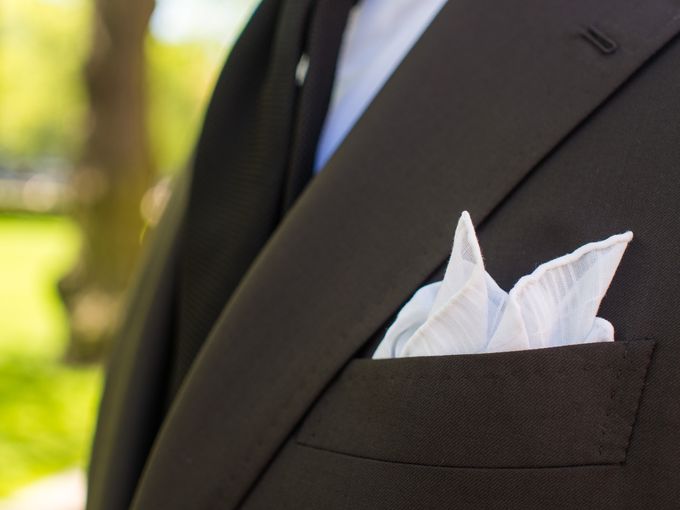 Simple is often good
While my style is perhaps not minimalist, I would say it's still fairly simple. I don't over do patterns and usually wear just classic pieces that I aim to put together in harmony. However, I do also do those more minimalist looks and this is certainly one of them. In some way it actually feels quite refreshing to wear something like this, a nice occasional change to the vintage ties and the like.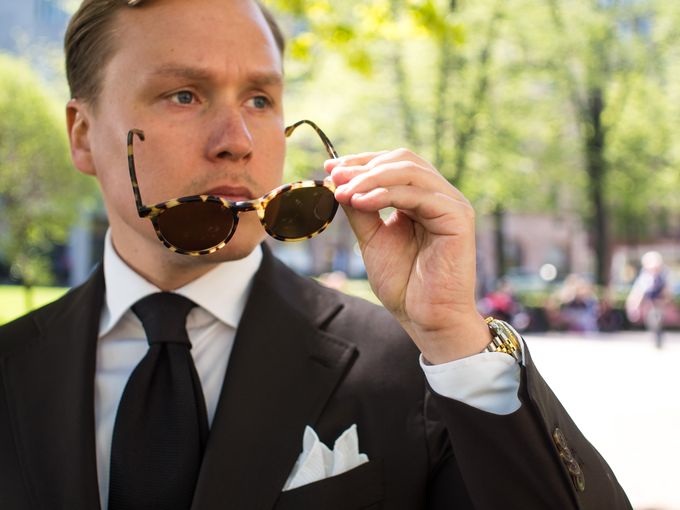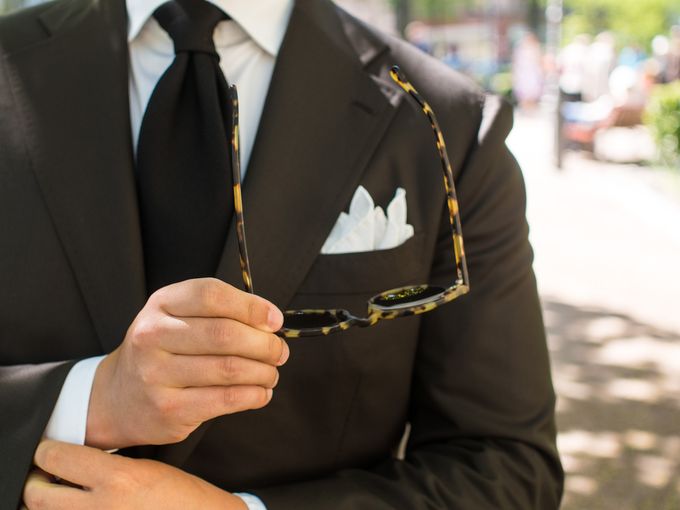 Only wear black shoes with a black tie
A final point to this short introduction to wearing a black tie in a casual ish summer look is what shoes you should wear. In general, you will not want to wear anything but black shoes when wearing a black tie. In this case, I've personally opted for my new Septieme Largeur black calf penny loafers in the 9095 last. You may also notice that the shoes aren't quite as polished as my Oxfords are, and this is quite intentional. Even though these are calf leather, I prefer having loafers mostly just in a clean and shiny condition that I feel is appropriate for a more casual shoe. A mirror-polished loafer would feel a little bit out of place in a summer look such as this.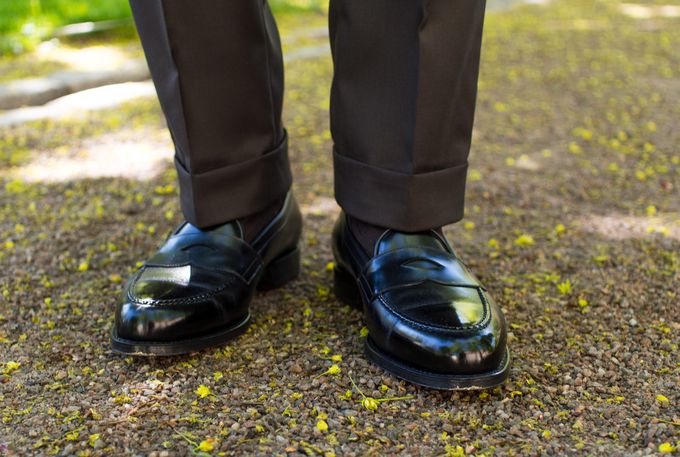 Coming up next
I will be traveling from next week's Friday and want to upload as much content as possible before that. Make sure to check back and also follow me on Instagram, there will be a lot of daily content in my moments during my trip.