Wearing a Solaro Suit with Burgundy Accessories
A Solaro Suit for Summer Time
There's been a lot of Solaro on the Internet lately so I felt like pitching some of mine in. This look is from last week's Friday from my work place's summer party. I've always been a fan of implementing dark colors such as burgundy and dark brown to my Solaro looks, and this one was no different. The look is not something I would ever wear to a client or to an important meeting, but something like this is certainly ok for a summer party both in professional and private life.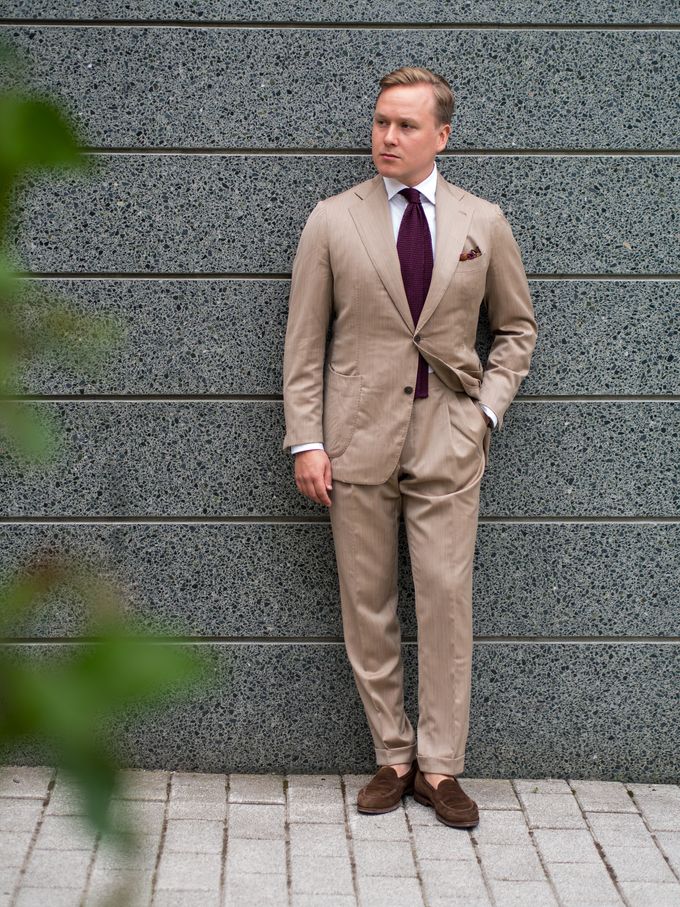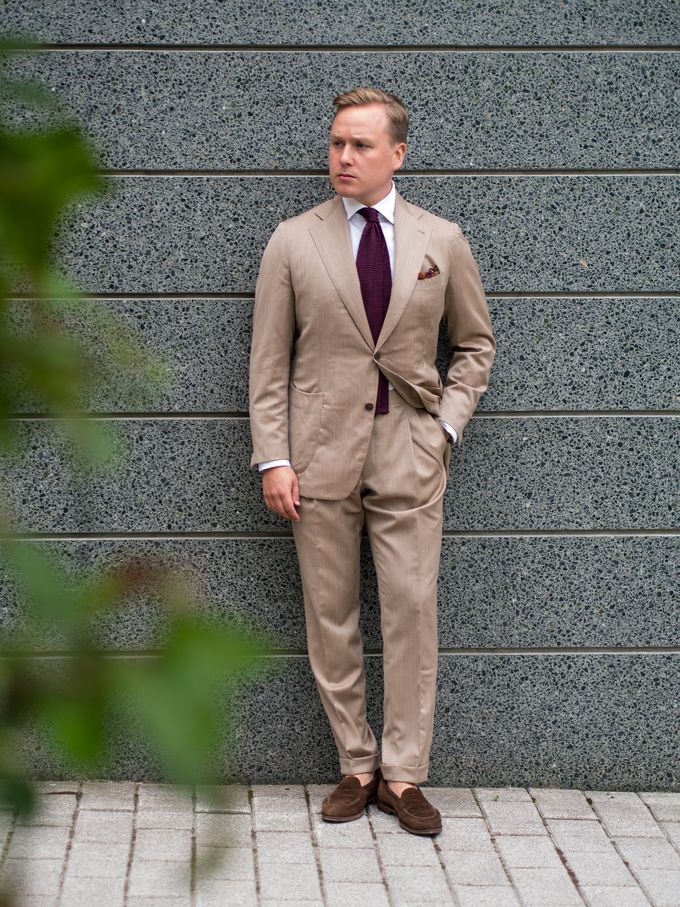 No blue shirt or accessories
One of my favorite things when wearing a beige suit is to sort of go all out with very earthy colors and completely avoid cooler colors like blue. In some ways I find this a very interesting look, only implementing warm and dry colors. Not only does it feel refreshing in the midst of all the shades of blue that are so common in summer time, it also tends to look very harmonious and works great with many skin tones.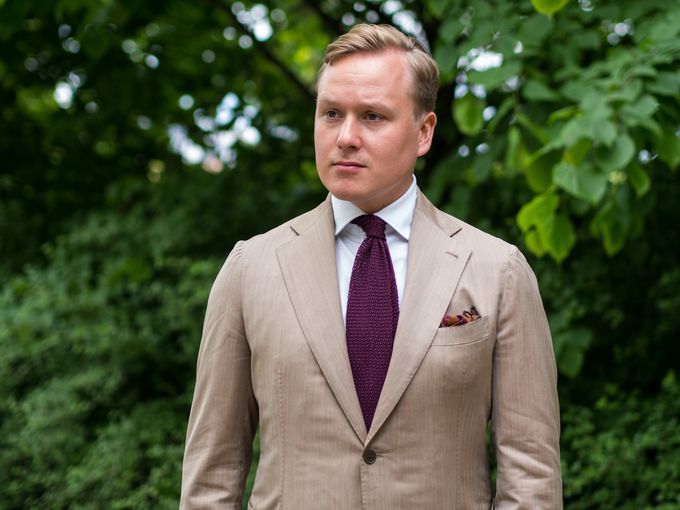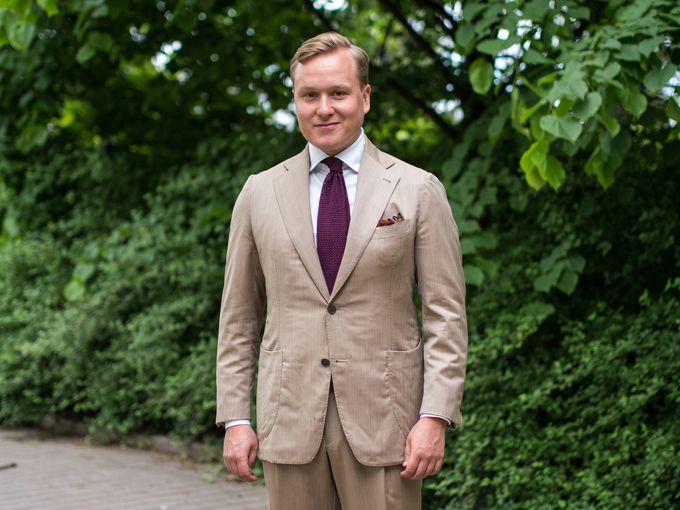 Best accessory colors with a beige Solaro suit
So, what color of accessories do I prefer then? First, I would recommend only wearing white shirts when going for a color theme such as this, and often a plain white linen pocket square can be very much the best and most stylish pocket square as well. That said, my favorite accessory colors for this "dry" Solaro look include:
Warm red
Burgundy
Rust brown
Cigar brown
Espresso brown
Burnt orange
Olive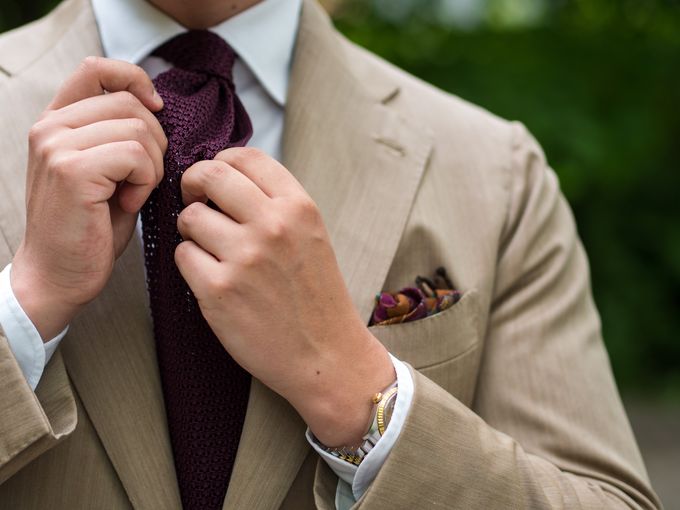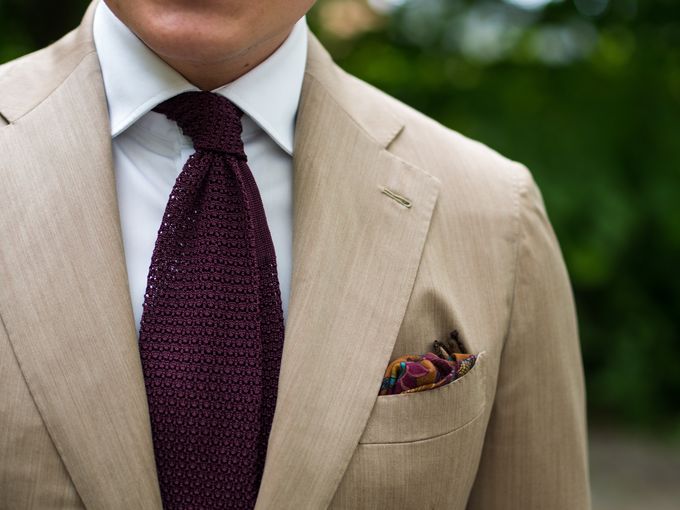 Choosing the other elements to your Solaro suit look
While your tie and pocket square set the general pace to your outfit, other details also matter. Avoid being too matchy-matchy, but it can be nice to also wear other items that complement and/or are in harmony with your chosen color palette. For example, I'm a sucker for a vintage golden watch with this type of a look and a nice set of braces can also be a nice detail. Just remember, a Solaro fabric suit is already a bit of a standout in most parties, so you'll want to avoid too flashy additional accessories.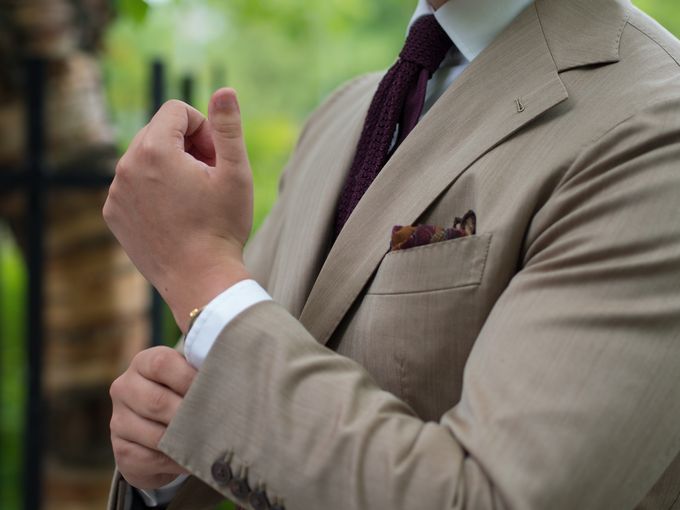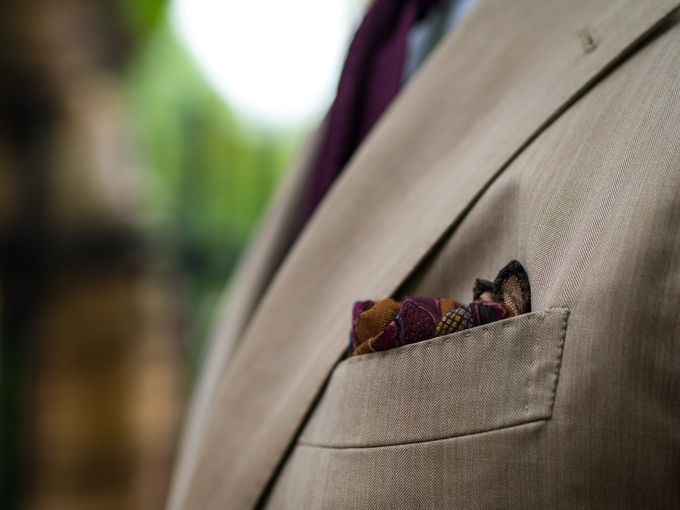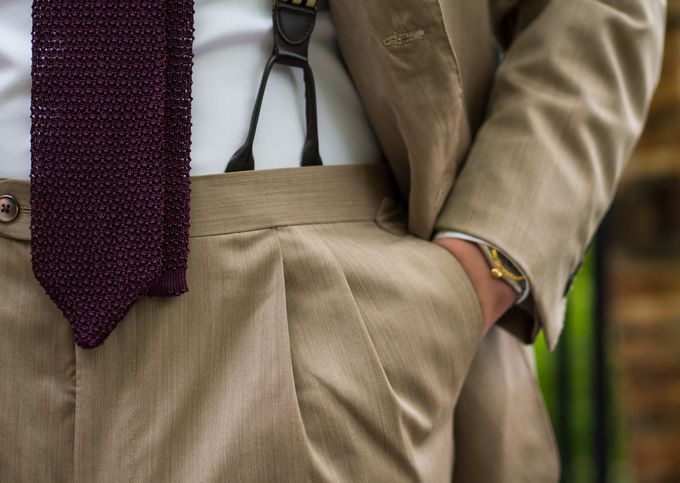 What shoes to wear with a beige summer suit?
Shoes are always important and can easily ruin any outfit. When wearing something like a beige Solaro suit, choosing a fitting pair of summer shoes is especially important. I love wearing loafers and consider them appropriate for casual work occasions, so I've selected my mid brown suede penny loafers from Septieme Largeur in this very look. Other good options here would include almost any mid brown loafers from suede or calf, penny or tassel. A pair of mid to dark brown calf Oxfords would also be alright here.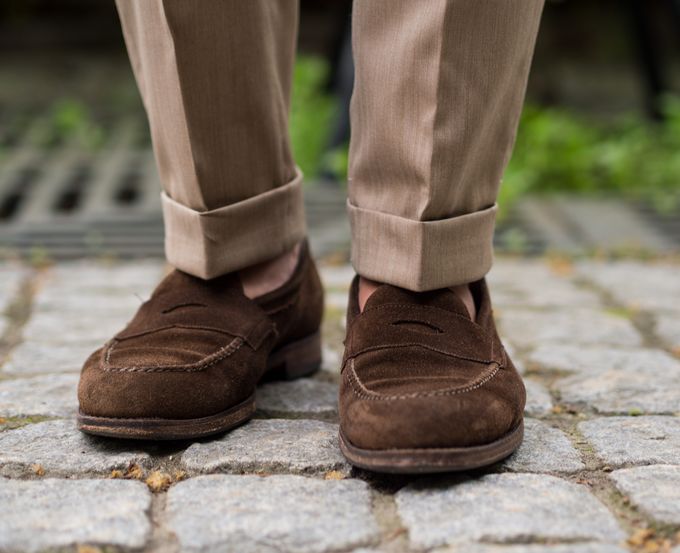 Outfit details
Finally, the outfit items included my Vaatturiliike Sauma handmade mtm suit, Shirtonomy mtm shirt, Viola Milano silk knit tie, Drake's London silk wool pokcet square, Albert Thurston braces, Septieme Largeur loafers and Rolex vintage watch.