I'm visiting my girlfriend this weekend, and this morning, while packing, I thought I'd take a few shots of my shoes as so many have asked how my Meermins have been aging. So, here's a few detail shots from just moments ago.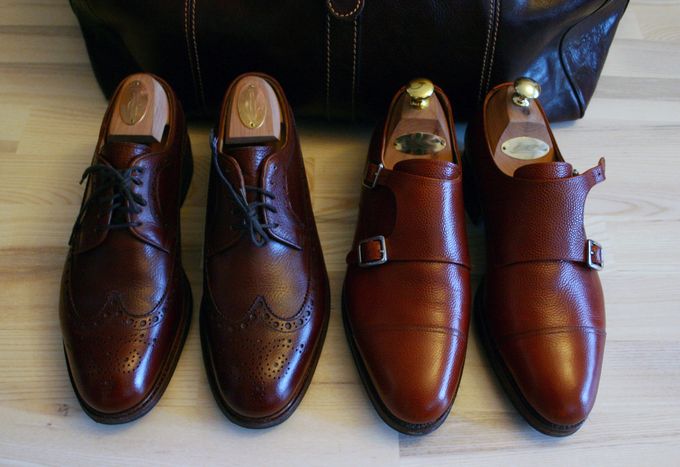 I've pretty much only used Saphir cream on both pairs. The longwings have been in very heavy use and probably spent more than 70-80 in my feet. The double monks have been in use almost every other day for a few weeks now, as I've been quite fond of them and wanted to try them out with all kinds of stuff.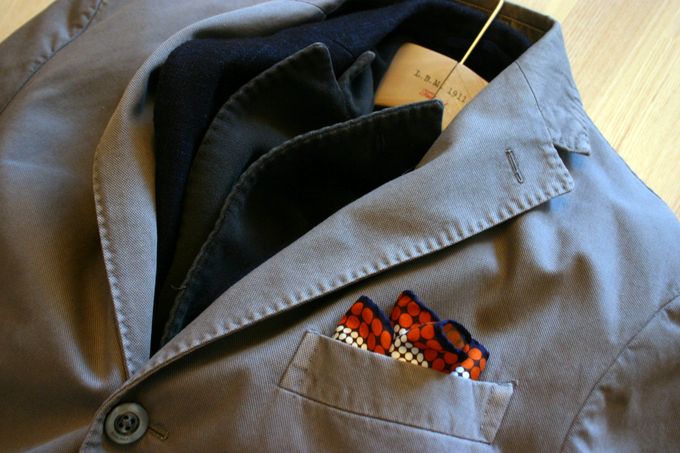 A Boglioli, SuitSupply and L.B.M. 1911 jacket. A good color combination to get you through a few days.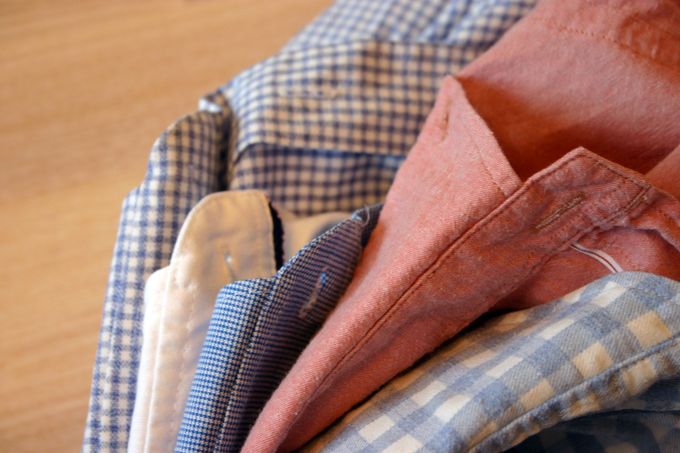 Some shirts. Love how soft the Gant Rugger button-down shirt looks like.
Edit. It looks like I was still sleeping while writing this, but the text should make more sense now.