The weather's been rather nice lately, and today wasn't an exception. Around zero and no wind, I decided to take care of some chores with just a warm jacket and a padded gilet.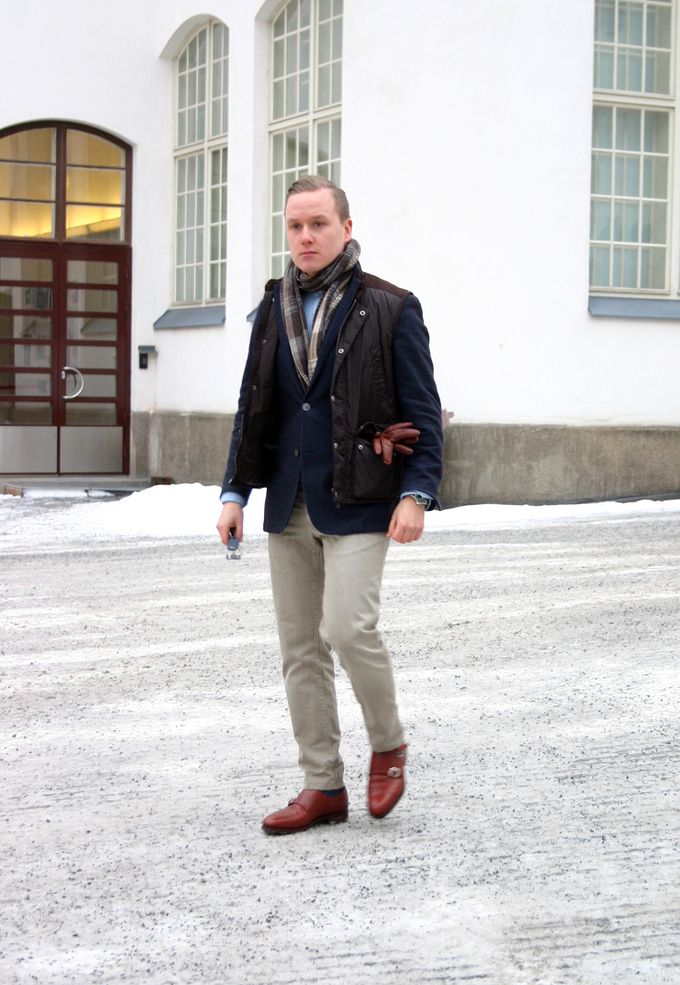 So, a navy SuitSupply jacket, Zara brown gilet, chambray shirt, Equus Leather bridle leather belt, Incotex Red chinos, brown leather gloves, Berg & Berg navy wool socks and Meermin double monks. My LSU key ring is also showing its photogenic side hanging from my hand like that.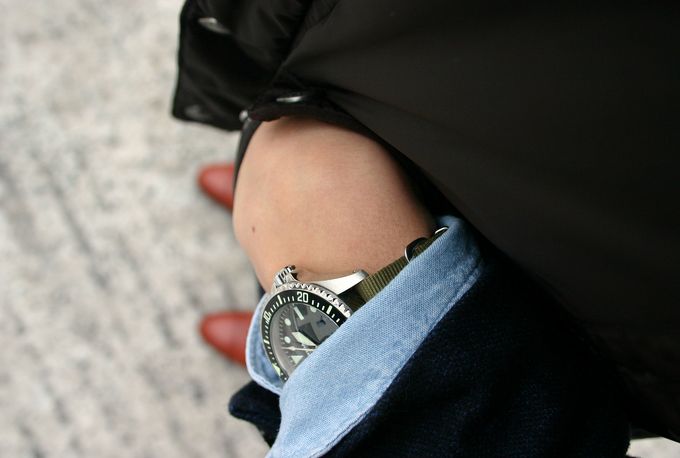 A detail shot of the Armida A2, today on an olive green NATO strap.
After coming home my first thought was that I need to find a new lightweight gilet for spring. It wasn't terribly warm today (meaning it was actually quite nice for a Finnish winter day, but perhaps not really what people might call warm), but I would say this set was more than comfortable for some drive around and visit to the shops. More than that actually, it's warm enough but also a good option if you plan on spending most of your time inside (which often is the case).
There. The following days will include some looks, items in detail and informative texts, so remember to check back regularly.