My new M-65 has been in use quite often now, both at work and during the off hours, and I must say I'm very happy with the results of the alteration project - the fit is bang on!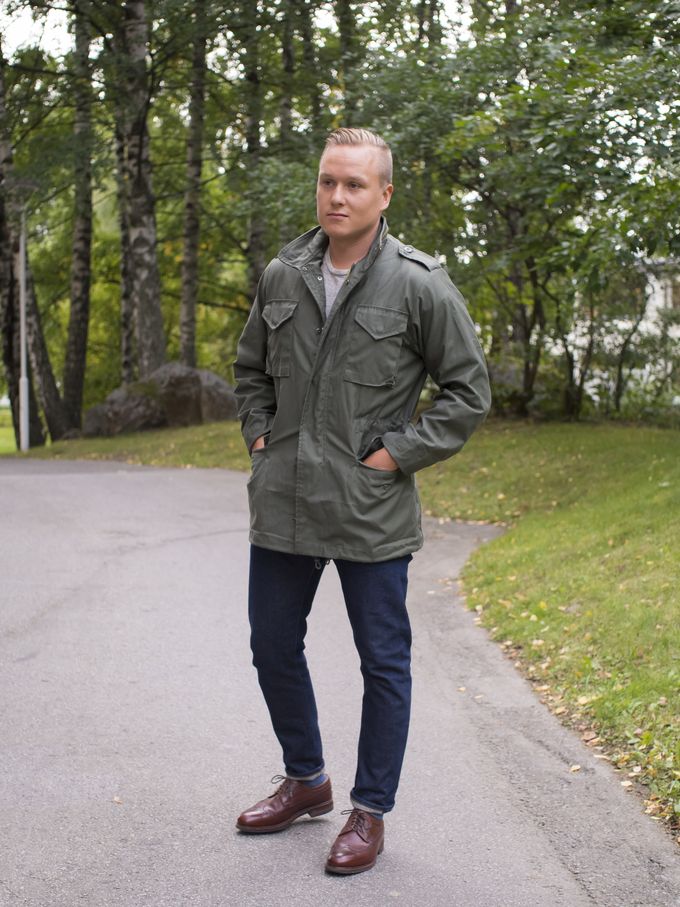 The worn items include a field jacket from Alpha Industries, grey melange t-shirt from Levi's Vintage Clothing, bridle leather belt from Equus Leather, raw denim from Indigofera, socks from H&M and longwing derbies from Meermin.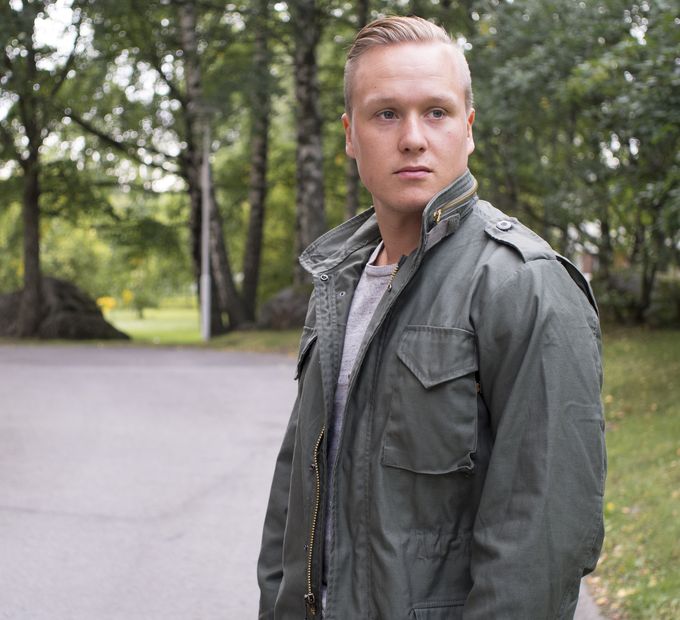 The biggest job for my tailor was to open up the shoulders and taper them to fit more like normal jacket shoulder would. In the process the shoulder strap got knifed and ended up some 2 centimeters shorter (something that doesn't really show at all to be honest).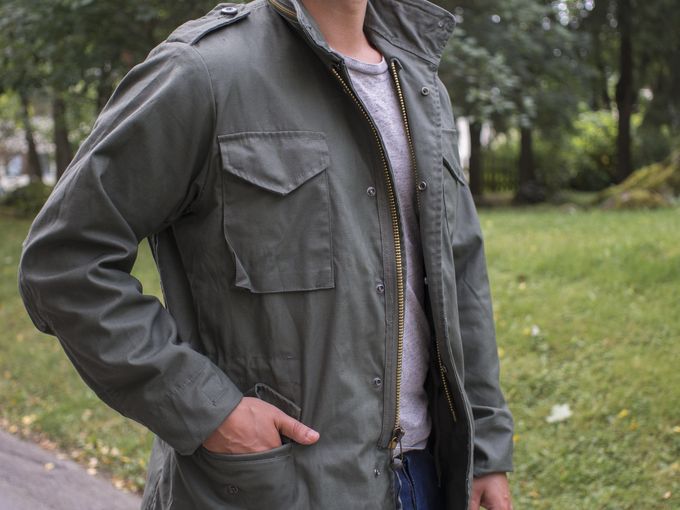 The arm got tapered a lot. The original arm was pretty much like a wing and more fit to real combat than anything you would associate style with. Now however, combined with the more elegantly fitting shoulder, this piece has an amazing combination of some heritage and modern fit making it a real keeper.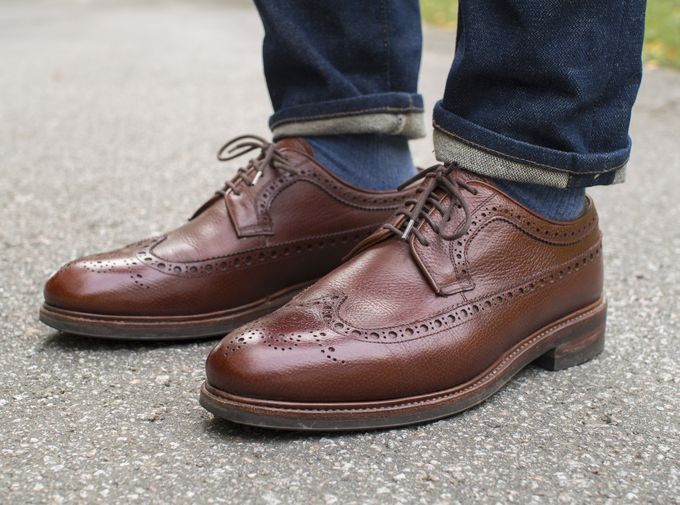 And lastly, my Meermin grain calf longwings. A year old now, they're doing great! And speaking of quality and Meermin, I'll be writing a more thorough quality review based on my three pairs this weekend. So, if you're in the market for a pair, don't miss it.